From Garmisch to Beijing: Former military kid is latest addition to Team USA's bobsled team
By
Stars and Stripes
January 26, 2022
---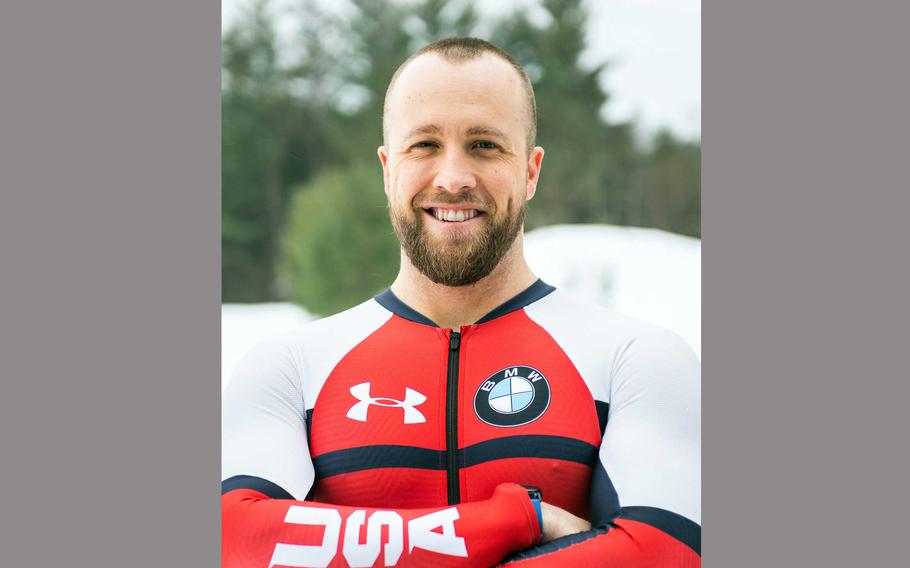 The U.S. Army's outpost in Garmisch, Germany, home of the 1936 Winter Games, may be an ideal place to raise a future Olympian.
Team USA bobsledder Jimmy Reed, 30, spent most of his childhood in the alpine village, where his father, retired Army Lt. Col. Ben Reed, was a foreign area officer helping to train troops and diplomats at the Marshall Center.
"To this day, if someone asks me where I'm from, I say Garmisch," Jimmy Reed said by phone Monday from California, where he's preparing to compete in four-man bobsled at next month's Winter Olympics. The bobsledders head to Beijing on Thursday and compete Feb. 19-20.
The Reed family, which also spent time in Nuremberg and Heidelberg in Germany, and Washington D.C., lived for 16 of Reed's first 18 years near the base of Germany's highest mountain, the Zugspitze, 9,718 feet in elevation.
Winter sports facilities left over from the 1936 games, such as an Olympic ski jump and an overgrown bobsled track, remain tourist attractions in Garmisch.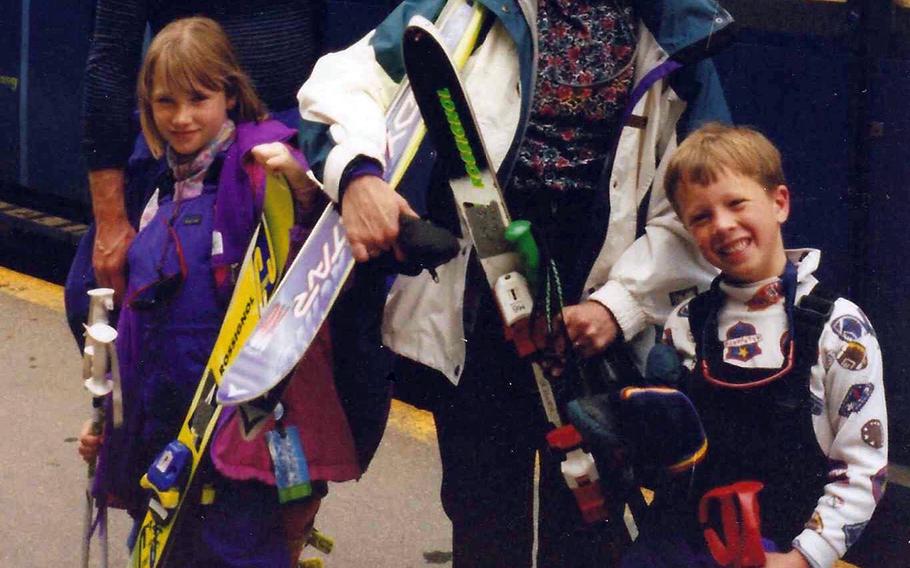 The U.S. military's Edelweiss Lodge and Resort in the town is a popular destination for those assigned to Germany and stood in for the Calgary Olympic headquarters in the ski jumping film "Eddie the Eagle."
"I was aware of the history of the Olympics in Garmisch, but it wasn't until college that I got involved in bobsled," Reed said.
As a youngster he attended Garmisch Elementary Middle School, part of the Department of Defense Education Activity, and Munich International School. He started skiing at age 3 and excelled in soccer and track.
"He was always athletic, but I never had an idea that he would be in the Olympics," his mom, Dean Reed, said by phone Tuesday from the family home in South Thomaston, Maine.
Stars and Stripes published a photograph of Jimmy Reed running hurdles on July 5, 2009, alongside an article about military dependents offered sports scholarships. Reed, a hurdler at the time, attended the University of Maine on an athletic scholarship.
After graduating in 2014, and eager for a career as a professional athlete, he tried out for bobsled on a coach's recommendation and made the national team. He was an alternate for the Olympics in South Korea and made the starting four-man team for next month's games.
The 6-foot-1, 215-pound push athlete estimates he's put on 30 pounds of mostly muscle since he started training for bobsled.
The initial push is the best part of the sport, Reed said.
"There's nothing like standing at the top of the bobsled track with three other guys getting ready to push the sled as hard as you can," he said.
The ride down is "intense," said Reed, who has survived some serious crashes.
"I had a crash two years ago at the World Championships where two guys were taken off in neck braces and back boards as a precaution," he said. "They were thoroughly concussed, and me and the other guy were pretty banged up."
Life as a military kid is good preparation for a career in bobsledding, Reed added.
"I spent most of my life going from place to place and meeting and interacting with new people," he said. "Bobsledding is the same. Traveling the world training and living out of a suitcase is like an extension of my childhood."
---
---
---
---