Japan rejects gift of booze from South Korea that contained image of disputed islands
By
Stars and Stripes
January 24, 2022
---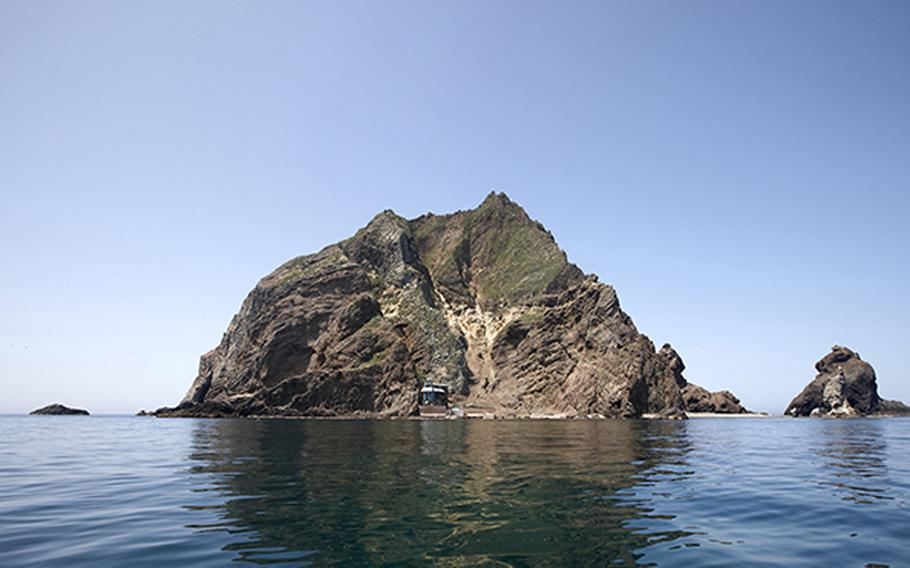 CAMP HUMPHREYS, South Korea — The Japanese embassy in Seoul returned a holiday gift box from South Korea's presidential Blue House on Friday because it contained an image of islands claimed by both countries.
The gift of traditional South Korean liquor was given to the Japanese Embassy to mark the Lunar New Year, officials from the Japanese Embassy in Seoul and the South Korean Ministry of Foreign Affairs told Stars and Stripes by phone Monday on the customary condition of anonymity.
South Korea sends a gift to the Japanese Embassy every year, a Blue House official said. The traditional holiday, observed Jan. 31 to Feb. 2, is considered one of the most important in South Korea.
A painting of disputed islands on the box's cover was the reason for the returns, according to the Japanese Embassy official. Immediately following the receipt of the gift, he said, "we made the Japanese side's stance known" to South Korea's Ministry of Foreign Affairs.
Japan's Ministry of Foreign Affairs in a statement to Stars and Stripes said it "also lodged a strong protest and once again communicated our country's consistent stance."
The islands, which Seoul and Tokyo call Dokdo and Takeshima respectively, consist of two main islands and dozens of smaller islets between South Korea's eastern coast and Japan's western coast. Both countries recognize the islands' military and economic importance due to their fertile fishing grounds and their prime location for military operations.
A South Korean government-run website for the islands says they are an "integral part of Korean territory" over which the government exercises the right to "deal firmly and resolutely with any provocation … to defend Korea's territorial integrity."
Roughly 25 South Korean police officers, three lighthouse managers, two government officials and one resident live on the islands, according to the South Korean website. South Korea also operates a coast guard station on the island and hosts thousands of annual visitors who come by ferry to partake in its scenic hiking trails.
Japan also claims the islands and accuses South Korea of "occupying Takeshima with no basis in international law."
Like South Korea, Japan references historical documents and maps to bolster its claim of long-standing ties to the islands. These arguments include a U.S. military memo in 1946 that ordered Japan to cease governance on its main islands and its hundreds of smaller islets, including Takeshima, following its surrender in World War II, according to a Japanese government-run website.
Diplomatic rows over the islands' sovereignty have ensued in recent decades. In 2012, then-South Korean President Lee Myung-bak visited the islands, prompting Japan to describe the trip as "unacceptable and extremely regrettable," and to temporarily recall its ambassador in Seoul.
More recently, Foreign Minister Yoshimasa Hayashi described the islands as "an inherent part of the territory of Japan both in light of historical facts and based on international law."
During a Jan. 17 foreign policy speech at the Japanese Diet, Hayashi said: "Japan will deal with the issue in a resolute manner based on this consistent position."
Hayashi's comments were met swiftly by South Korea, with its Foreign Affairs Ministry "sternly" demanding "an immediate withdrawal of the claims."
"The Japanese government should immediately stop futile attempts over Dokdo, clearly an integral part of the Korean territory … and reflect deeply that a correct understanding of history is the foundation for future-oriented development of Korea-Japan relations," the ministry said in its statement.
Stars and Stripes reporters Yoo Kyong Chang and Hana Kusumoto contributed to this report.
---
---
---
---