Sailor who died in Pearl Harbor attack aboard USS West Virginia has been identified
by
Wyatt Olson
Stars and Stripes
January 6, 2022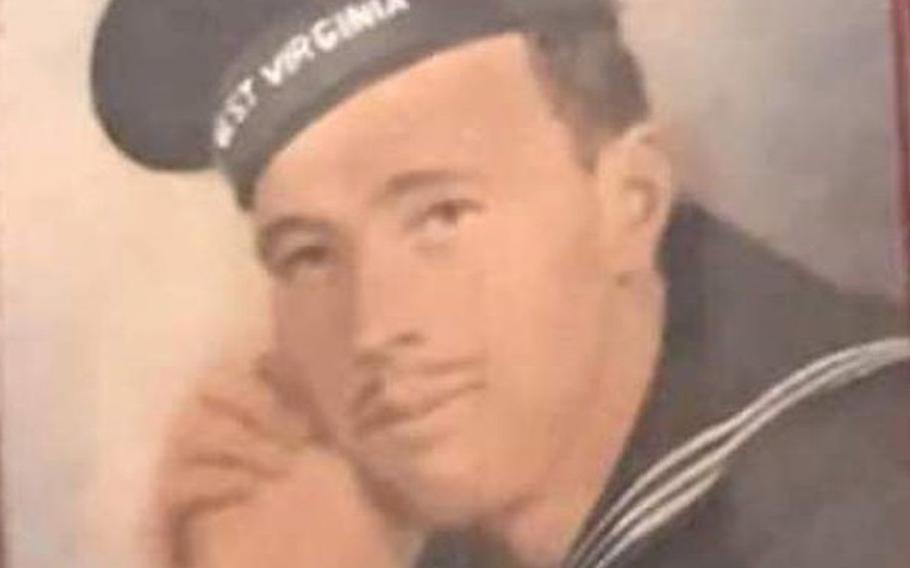 FORT SHAFTER, Hawaii — The Defense POW/MIA Accounting Agency announced Tuesday that it had identified a 23-year-old sailor who died aboard the battleship USS West Virginia during the Dec. 7, 1941, surprise attack on Pearl Harbor.
The remains of Seaman 1st Class John R. Melton, a Mississippi native, had rested for decades in a gravesite marked "unknown" at the National Memorial Cemetery of the Pacific, also known as the Punchbowl, in Honolulu.
His identification was part of an ongoing project to identify crew members of the ship who were buried as unknowns because their bodies were too burned or disfigured to allow positive identifications in the wake the attack.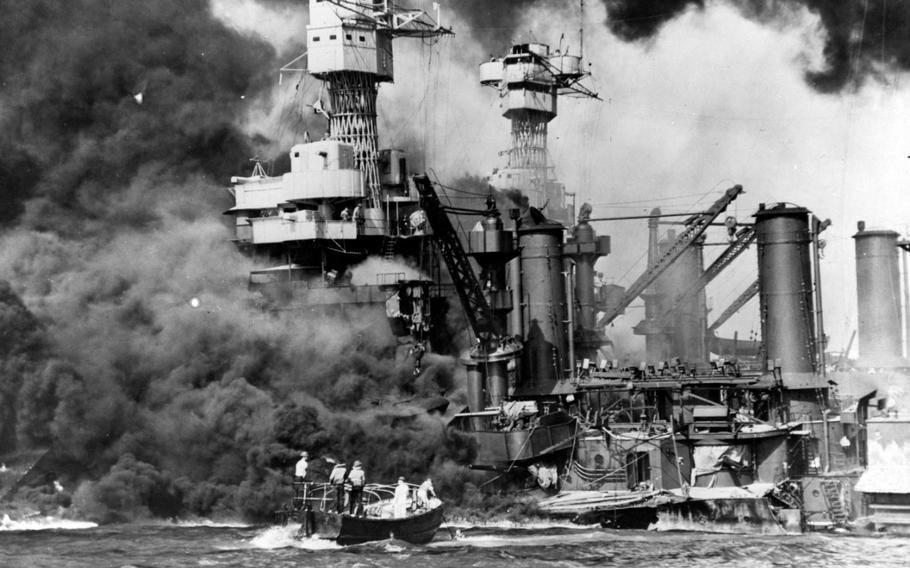 In 2017, DPAA disinterred unknown graves at the cemetery associated with service members who died aboard the West Virginia and began working to identify them the following year, according to an agency factsheet.
DPAA undertook similar projects to identify unknowns buried at the cemetery from the USS Oklahoma and USS California.
The six-year Oklahoma project concluded in December after successfully identifying 355 crew members out of the 388 who had been unaccounted for as of 2015. The remains of 33 Oklahoma crew members were reburied at the cemetery on Dec. 8 as unknowns.
During a Dec. 6 media roundtable in Honolulu, DPAA director Kelly McKeague, said the remains of 25 unknowns associated with the West Virginia and 20 with the California had been disinterred.
"Both of those projects are well into the forensic analysis phase, as well as working with our partners at [the Armed Forces DNA Identification Laboratory]," he said.
McKeague said about a third of those 45 unknowns will have been identified "over the next few months."
The West Virginia was moored at Ford Island when it was hit by two bombs and at least seven torpedoes, blowing a huge hole in the ship's port side, according to the Naval History and Heritage Command.
The crew managed to keep the ship from capsizing as it sank onto the shallow harbor floor. The attack took the lives of 106 crewmembers.
The West Virginia was salvaged and returned to the Pacific theater by late summer 1944.
---
---
---
---