North Korean defector recrosses DMZ in rare return to communist country
by
David Choi
Stars and Stripes
January 3, 2022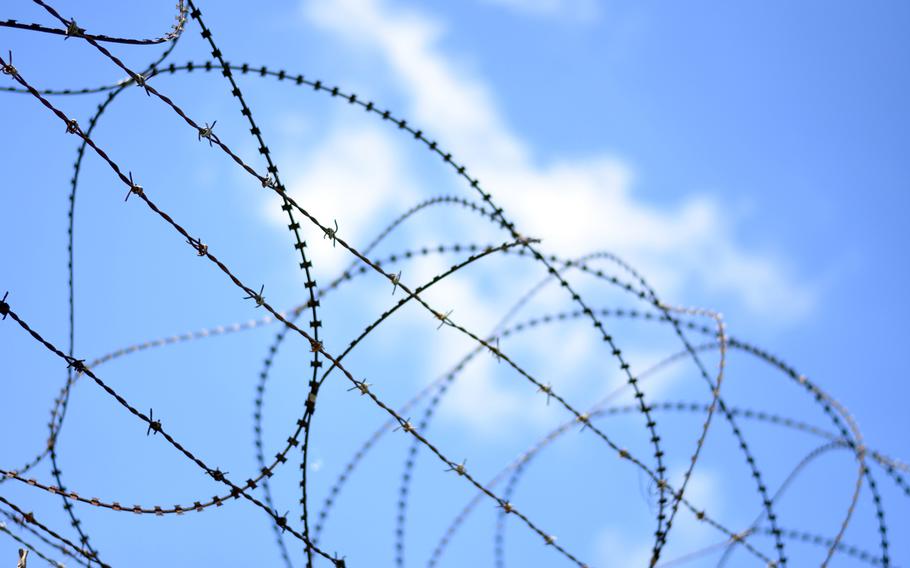 A North Korean defector is believed to have returned to the country on New Year's Day, South Korea's military said Monday.
The man, believed to be in his 30s, first escaped North Korea in November 2020, a military official told Stars and Stripes on the customary condition of anonymity. Thermal surveillance equipment at the Demilitarized Zone detected the man illegally crossing the border into North Korea on Saturday night.
No "special movement" of North Korean troops was detected as of Monday afternoon, according to the military official.
A South Korean Joint Chiefs of Staff spokesman said it informed North Korea of the incident Saturday and that Pyongyang "received the notice well." The office said it deployed 17 officers to the scene to investigate the border crossing.
"South Korea sent a notice to North Korea for the protection of its citizen," Defense Ministry spokesman Boo Seung-chan said in a press briefing Monday morning.
The DMZ is a 150-mile-long, 2 ½-mile-wide buffer zone established between the two Koreas after the 1950-53 Korean War. The zone is considered to be the most fortified border in the world.
A North Korean defector in his late 20s crossed the border on Nov. 3 after jumping over a roughly 9-foot fence, military officials said at the time. That defector claimed he was a former gymnast after being apprehended by South Korean troops.
In 2017, a North Korean soldier defected to South Korea through the neutral Joint Security Area in the DMZ under a hail of gunfire. The man, found bleeding and hiding under a pile of leaves, was airlifted to a hospital in South Korea.
Nearly 34,000 North Koreans have defected to South Korea since the late 1990s, according to the country's Ministry of Unification. Following North Korea's stringent border controls during the onset of the COVID-19 pandemic, the number of defectors dwindled from 1,047 in 2019 to 229 in 2020.
North Korean family members of those who defected to South Korea are believed to have been retaliated against by the communist regime. A group of defectors who frequently airlift anti-North Korean leaflets and supplies through balloons have incensed Pyongyang, often causing the regime to sever its inter-Korean hotlines and issue fiery statements through its propaganda channels.
Although North Korean defectors receive monetary and educational assistance from the South Korean government, human rights groups still work to make the acclimation process easier for the escapees. Around 9% of defectors who entered the South in 2020 are unemployed, an increase from 6.3% in the previous year, according to ministry statistics.
Stars and Stripes reporter Yoo Kyong Chang contributed to this report.
---
---
---
---