US and Japan draft joint operation plan in case of 'Taiwan emergency,' report says
by
Alex Wilson and Hana Kusumoto
Stars and Stripes
December 27, 2021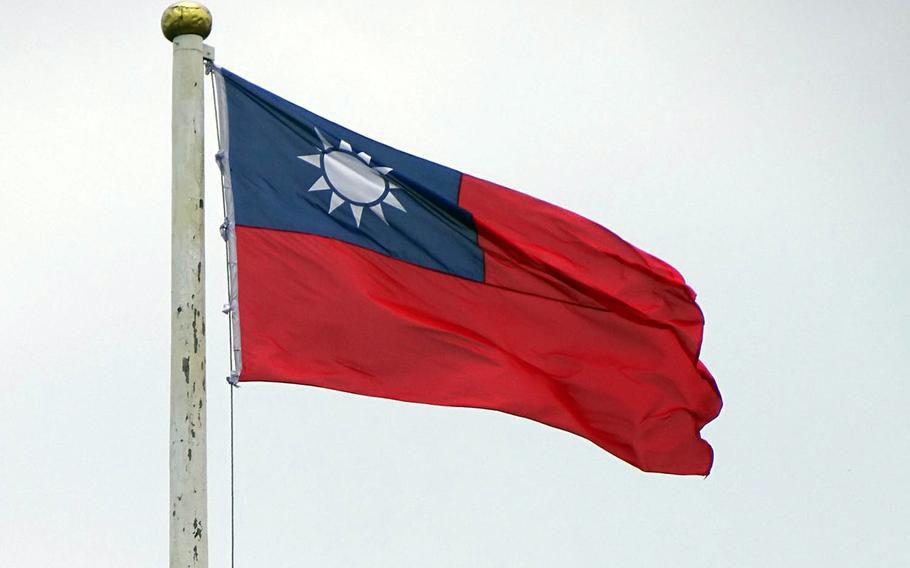 TOKYO – The United States and Japan have drafted a contingency plan for a joint military operation should a conflict arise between China and Taiwan, according to a leading Japanese news agency.
Under the plan, the U.S. Marine Corps would establish a temporary base somewhere in the Nansei island chain, which stretches toward Taiwan from Japan's main islands, during the initial stages of a "Taiwan emergency," Kyodo News reported Thursday citing unnamed Japanese government sources.
A Friday report in The Guardian newspaper said the Marines would set up multiple bases there.
However, such a scenario would require Japan to determine there's a threat to the country's "peace and security" if left unchecked, according to the Kyodo report.
If temporary bases are established, the Marine Corps would deploy High Mobility Artillery Rocket Systems, or HIMARS, and the Japan Self-Defense Forces would offer logistical support, including supplies of ammunition and fuel, Kyodo reported.
About 40 possible base locations have been identified in the Nansei chain, which consists of about 200 inhabited and uninhabited islands, according to the report. The chain extends southwest from Kyushu, Japan's third largest island, through Okinawa and on to Yonaguni, which sits just 69 miles off Taiwan's eastern coast.
Japanese Defense Minister Nobuo Kishi would not confirm or deny the plan's existence to reporters on Friday; however, he said if a contingency plan were drafted, it would operate under agreement made in the Japan-U.S. joint committee.
"Under the guideline established in 2015, Japan and the United States governments can draw up and update a joint plan, so that the Self-Defense Forces and the U.S. forces can cooperate closely and take appropriate measures during contingency, which involves peace and security of our country," he said.
When asked whether the Marines would establish bases in the Nansei islands, Kishi said "Japan and the United States have been exchanging various views on an ongoing basis," but declined to discuss additional details.
Kishi said Japan is working to hold the next two-plus-two talks with the U.S. as soon as possible, although no date has been set. Formalization of the plan may begin during the meeting, which involves both countries' leading defense and foreign affairs officials, according to Kyodo.
U.S. Forces Japan did not immediately respond to a request seeking comment on Monday.
Beijing regards Taiwan as a renegade province that must be reunified with the mainland, possibly by force. In March, then-U.S Indo-Pacific Command leader Adm. Philip Davidson told the Senate Armed Services Committee he believed China could overtake Taiwan and force reunification "in the next six years."
He also suggested the U.S. review its policy regarding relations with Taiwan. The policy is intended to deter both Beijing and Taiwan from escalating their feud by leaving doubt as to when or if the U.S. might intervene in conflict. However, China's military buildup and aggression toward its neighbors have led to calls for a reassessment of the stance.
"I would submit that we've got more than 40 years of the strategic ambiguity that has helped keep Taiwan in its current status," he said. "But, you know, these things should be reconsidered routinely. I'd look forward to the conversation."
In response to news of the Taiwan contingency plan, China Ministry of Foreign Affairs spokesman Zhao Lijian told reporters Friday he's heard similar reports and said China would monitor the situation closely.
"I want to stress that Taiwan is an inalienable part of the Chinese territory," he said. "China never allows any country to meddle in the Taiwan question and interfere in China's internal affairs under any pretext or in any form. No one should underestimate the strong resolution, determination and capability of the Chinese people to safeguard national sovereignty and territorial integrity."
---
---
---
---