US troops who smuggled cannabis products into South Korea won't serve actual prison time
by
David Choi
Stars and Stripes
December 14, 2021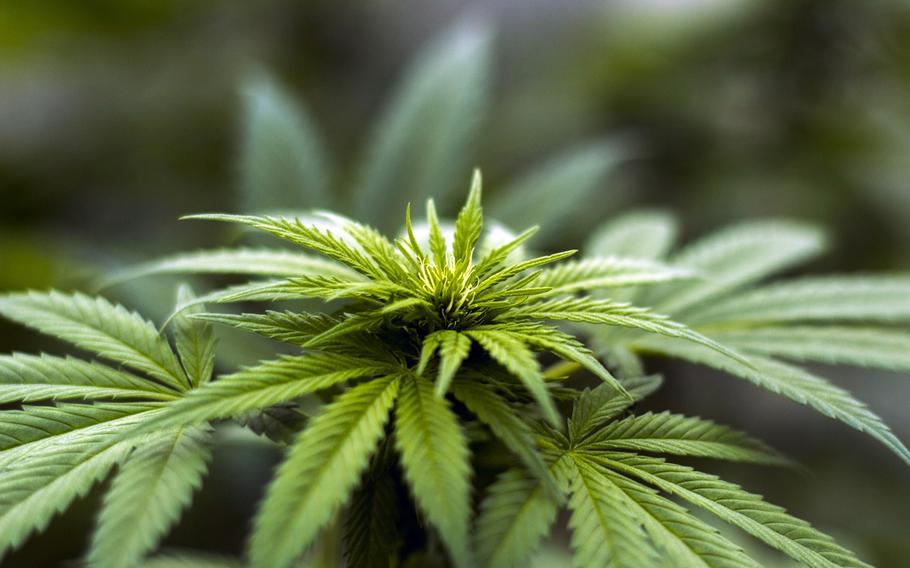 CAMP HUMPHREYS, South Korea — Two U.S. service members recently received suspended jail sentences from a South Korean judge for bringing cannabis products into the country aboard flights this year.
Both service members were handed 2 ½ year prison terms, suspended for three years, for their unrelated cases. Their identities were not made public during the Dec. 2 sentencing at the Suwon District Court in Suwon City. The results of the proceedings were publicly released Monday.
They were indicted on charges of violating South Korea's Narcotics Control Act. The country passed legislation in 2018 that allowed the medical use of cannabis but continues to ban the recreational use of marijuana and other drugs, including opium and psychotropics.
One of the service members was suspected by South Korean customs officials in March of bringing four cannabis cartridges, 30 gelatin substances and bath products containing cannabis into the country, a court representative told Stars and Stripes by phone on the customary condition of anonymity.
That service member, who is believed to have purchased the products online before taking them on their flight to South Korea, placed an identical order from the same website in April, the court representative said.
The judge presiding over the case said the court considered the service member's "personal reasons" for bringing illicit substances into the country, "including relieving [their] depression, insomnia and so on" without an intent to distribute them.
In the second case, a U.S. service member was indicted on charges of carrying two cartridges containing cannabis on a flight from Atlanta to Incheon International Airport in April.
Last year, another Defense Department employee was caught and sentenced for bringing contraband into South Korea.
In August, a 51-year-old gym teacher at an unnamed U.S. military base in Pyeongtaek was accused of smuggling 120 oxycodone tablets and 315 morphine-based tablets by mail on Dec. 17, 2020, according to records at Incheon District Court. Pyeongtaek is home to Osan Air Base and Camp Humphreys.
The teacher confessed to the crime, prosecutors said in court records obtained by Stars and Stripes. The teacher was sentenced to three years of probation.
Stars and Stripes reporter Yoo Kyong Chang contributed to this report.
---
---
---
---