Discharged airman gets 15 years in prison for molesting 9-year-old girl on Guam
by
Matthew M. Burke
Stars and Stripes
December 8, 2021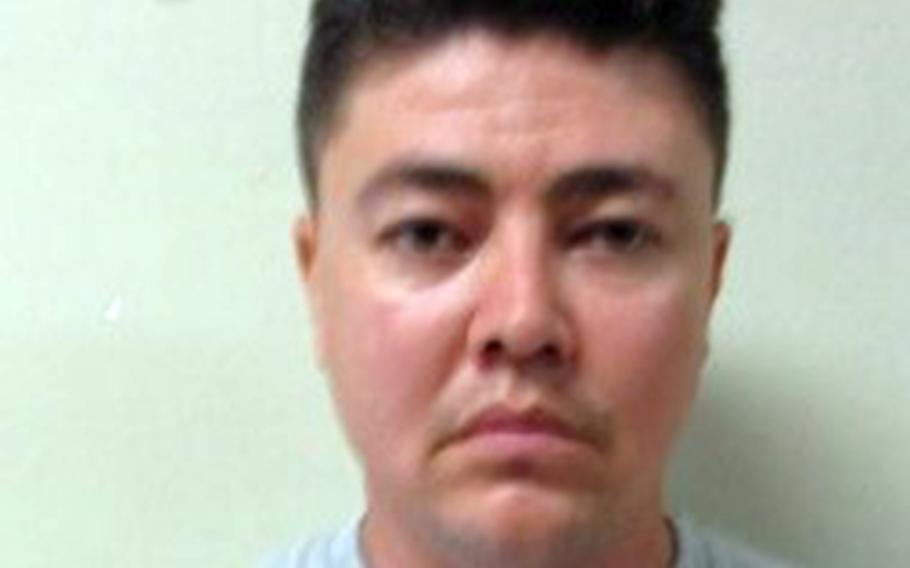 A Superior Court judge on Guam sent a former Air Force technical sergeant to prison for 15 years this week for having sex with a 9-year-old girl.
Louis Anthony Vargas, 36, was convicted in May of second-degree criminal sexual conduct, a first-degree felony, with a vulnerable victim enhancement. The count was based on an 2018 incident in Mangilao, according to a statement from Guam Attorney General Leevin Taitano Camacho.
"The minor victim and her family have waited for justice to be served for over three years," prosecutor Christine Tenorio said after hearing the sentence handed down Monday by Superior Court Judge Alberto Lamorena III, according to Camacho's statement. "There was overwhelming evidence of the criminal sexual conduct that the defendant committed against this vulnerable victim."
The sentence will do little to assuage the emotional turmoil of the minor victim and her mother, Tenorio said.
Vargas was assigned to Andersen Air Force Base at the time of his arrest.
A witness called police to the Mangilao home that Vargas shared with the victim's mother around 10:30 p.m. July 26, 2018, according to a magistrate's complaint filed the next day.
The witness told police she heard "ruffling" sounds from behind the locked door of the child's bedroom. The witness looked through a window to see Vargas pulling on his shorts and the victim lying naked on her bed, according to the complaint.
At the time, Vargas lived with the victim, her mother and the 2-year-old son he shares with the woman, KUAM News reported in May.
A rape kit administered by Healing Hearts Crisis Center revealed DNA "consistent" with that of Vargas, the attorney general's Monday statement said.
Vargas was indicted Aug. 9, 2018, on eight counts of first-degree criminal sexual conduct and six counts of second-degree criminal sexual conduct, with vulnerable victim enhancements attached. Prosecutors said the abuse began in 2016 on or around the child's eighth birthday and involved a multitude of sex acts.
At Vargas' trial, the girl, then 12, testified against Vargas, calling him a "bad person."
Vargas was convicted solely on the second-degree count, the Guam Daily Post reported Sept. 14. Prosecutors said Vargas may face further charges, according to the newspaper.
Vargas was discharged from active duty on June 3, 2019, under "other than honorable" circumstances, the 36th Wing at Andersen wrote Tuesday in an email to Stars and Stripes.
---
---
---
---