Japan doubles its supplementary defense budget to meet growing security challenges
by
Hana Kusumoto
Stars and Stripes
November 26, 2021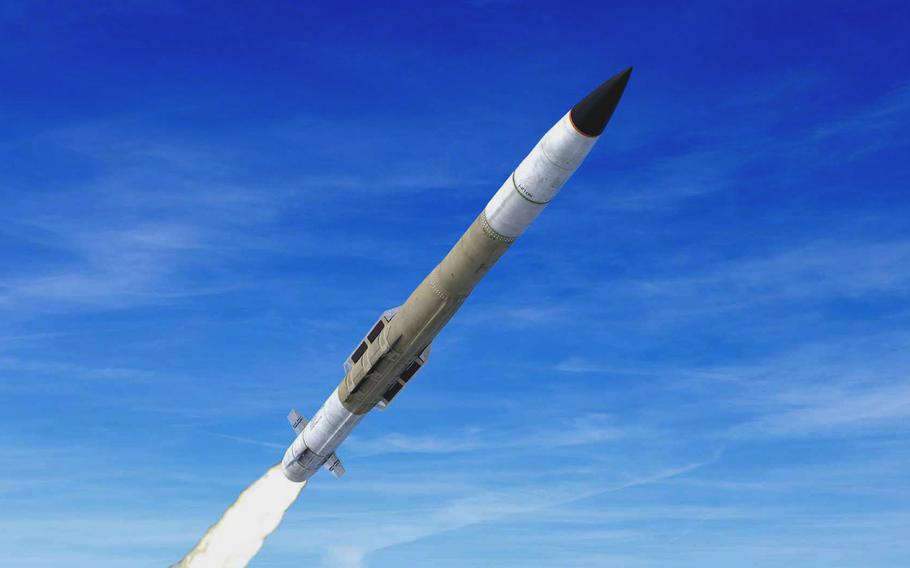 TOKYO – Japan's Cabinet on Friday approved the country's highest-ever supplementary defense budget, aiming to hasten improvements to the nation's defense capabilities as regional challenges become increasingly severe, according to Ministry of Defense officials.
The Cabinet approved nearly twice last year's supplementary budget, adding more than 773.8 billion yen, about $6.8 billion, in defense spending for the current fiscal year, which ends in March. This marks the biggest supplementary defense budget ever, according to defense officials. Last year's supplementary budget for defense was 390 billion yen, according to the Defense Ministry.
With this approval, the total defense budget for this fiscal year is more than 6 trillion yen, about $52 billion. It brings Japan to the same level of defense spending of Germany and France, Nikkei Asia reported on Nov. 19. However, Japan's budget is only a quarter of that of its closest rival, China, the news service reported.
Among other programs its supports, the supplemental budget pledges further spending on a new airfield on Okinawa for the U.S. Marine Corps that the prefectural governor has actively resisted.
The supplementary defense budget usually covers unexpected costs from disasters or maintenance and improvements for its troops, officials said. Government officials in Japan customarily speak to the media on condition of anonymity as a condition of their employment.
Defense officials say this year's supplementary budget is "packaged" with the next fiscal year's defense budget. The supplementary budget covers the cost to acquire new defense equipment that is included in the coming year's budget request.
"In order to significantly strengthen the necessary defense power, it is our pressing issue to further speed up the process of implementing various projects as the security environment surrounding our country is evolving faster than ever," the Defense Ministry's supplementary budget document states.
The supplementary budget includes funds for new equipment, such as the Lockheed Martin PAC-3 air defense missile, three Kawasaki P-1 maritime patrol aircraft and 13 Bell Subaru UH-2 multi-role helicopters. Including costs for such equipment in this year's supplementary budget will speed up their acquisition by three to six months, officials said.
The budget also includes 80.1 billion yen, about $701 million, for construction of a new airfield in Henoko, Okinawa, to relocate Marine Corps Air Station Futenma, the document stated. Another 86.5 billion yen will go to costs for U.S. troop realignment, the document stated.
Okinawa Gov. Denny Tamaki on Thursday denied permission for design changes for the airfield project, a move calculated to delay construction. Tamaki has been overruled on similar administrative moves in the past. The project schedule has lengthened by 16 years and its budget has grown from $2.2 billion to $8.7 billion.
The decision comes as the U.S. hopes Japan will increase its defense spending. A joint statement from the U.S.-Japan summit meeting in April stated that Japan "resolved to bolster its own national defense capabilities to further strengthen the Alliance and regional security."
During Japan's lower house elections in October, the ruling Liberal Democratic Party pledged to spend more than 2% of gross domestic product on defense, Asahi Shimbun reported on October 12.
Prime Minister Fumio Kishida on Nov. 19 said Japan will accelerate improvements to its defense capability to deal with the international security environment.
"We will speed up improving necessary defense power, such as missile defense capability and defense of islands in Southwest region," the defense ministry's document on the supplementary budget stated.
---
---
---