Canadian frigate's crew takes a break on Okinawa during eventful Indo-Pacific patrol
by
Matthew M. Burke
Stars and Stripes
November 16, 2021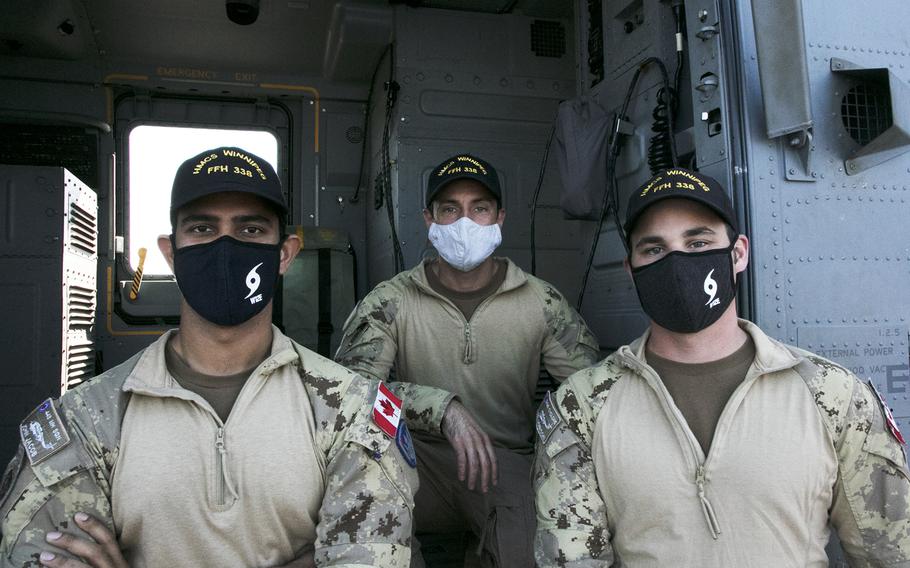 WHITE BEACH NAVAL FACILITY, Okinawa — The Canadian frigate HMCS Winnipeg pulled into this U.S. Navy port on Okinawa on Monday, three months into its annual fall patrol of the Indo-Pacific region.
The Royal Canadian Navy in 2018 started sending a frigate and a P-3 Orion reconnaissance plane into the region for several months, Canadian defense attaché to Japan Capt. Hugues Canuel said at a news conference Monday morning.
"In terms of the fairly small Canadian armed forces, this is quite a commitment," he said. "This is reflective of the commitment of the Canadian government to contribute to peace and security in the region and reenforce the bilateral relationships between Canada and Japan."
The Winnipeg's silhouette took shape on the horizon off White Beach just after sunrise. As it arrived, its crew of 220 male and 35 female sailors pulled and coiled thick ropes on deck while others manned the rails clad in their blue coveralls.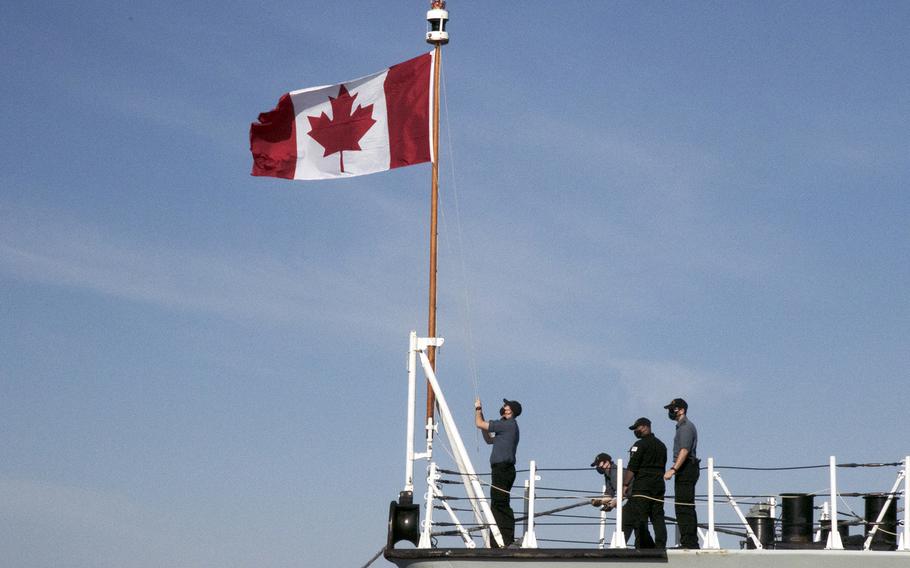 The Canadians have regularly sent forces to the region since fall 2017, after North Korea in a two-month span fired two ballistic missiles over Japan and tested a nuclear weapon, Canuel said.
Canada was among the first to send units to enforce sanctions on oil imports and textiles exports imposed on North Korea by the U.N. Security Council in response to those weapons tests.
Since September, the Winnipeg has trained alongside the U.K. Carrier Strike Group and the Japan Maritime Self-Defense Force, patrolled the South and East China seas, transited the Taiwan Strait and monitored illegal fuel transfers to North Korea.
Winnipeg skipper Cmdr. Doug Layton said he had sent evidence of potential illegal North Korean fuel transfers to the U.N.
The deployment "shows our commitment to our responsibilities to the United Nations," Layton said. "It also demonstrates our commitment to regional allies and partners and increases our own skills to make sure that we're able to do this in a time of increasing tensions."
It's been a good deployment, despite not being allowed liberty at most port stops due to COVID-19, Royal Canadian Air Force pilot Capt. Cory Proulx said standing next to his CH-148 Cyclone helicopter.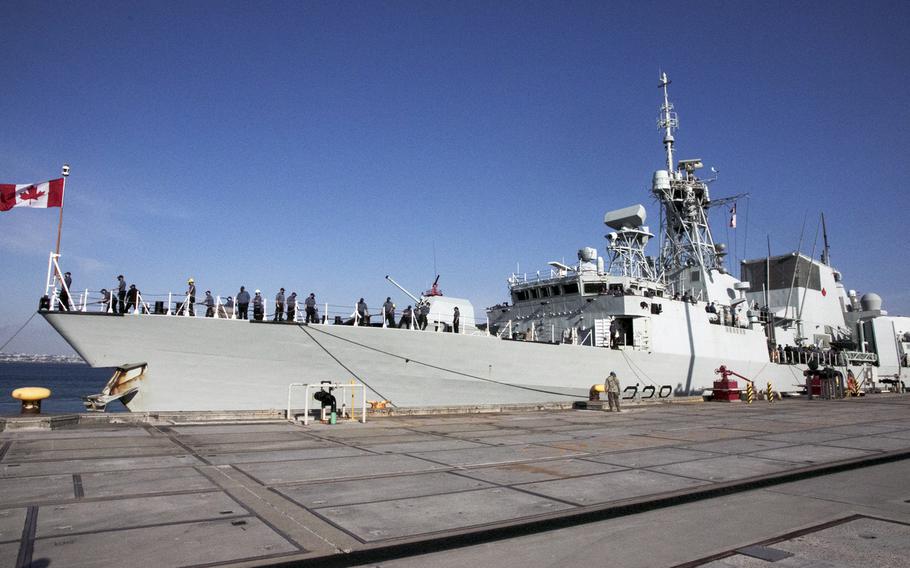 "We've been getting a fair bit of experience doing things we never would have, for instance, working with four [aircraft] carriers," he said. "That's pretty unheard of for the Canadian military."
Operations with partner nations pose challenges in terms of differing communication systems, training methods and military equipment, Proulx said, so working together before a crisis arises is beneficial.
The Winnipeg sailors will have three days' rest and relaxation on Okinawa, Layton said. They are not permitted to leave the U.S. base, and will participate in a 10-day exercise with the Japan Self-Defense Forces and U.S. Navy before heading back to Canada in time for Christmas.
"Canada will remain committed to conducting these kinds of operations and deployments to the region for the long-term," Canuel said.
---
---
---