China borrows a page from Cold War history for Indo-Pacific strategy, says Japan defense expert
by
Jonathan Snyder
Stars and Stripes
November 15, 2021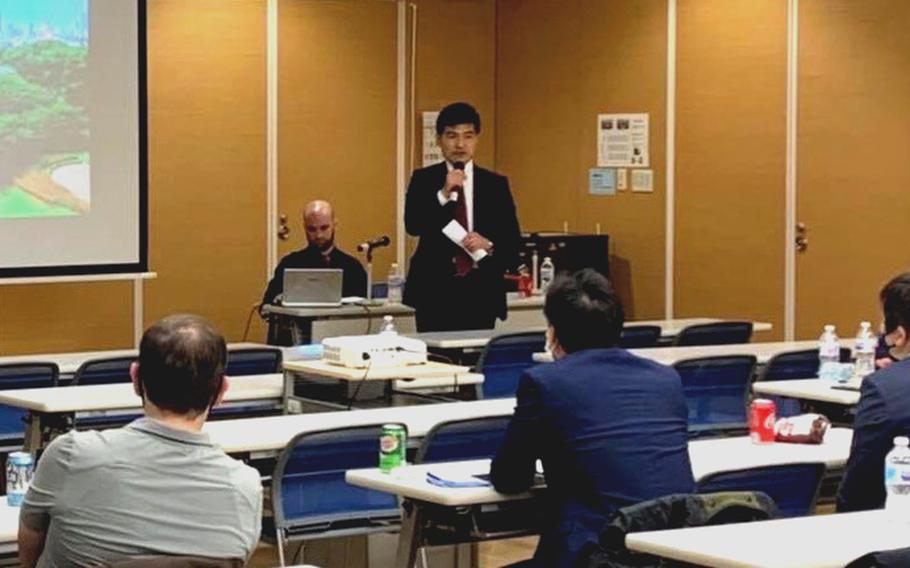 SASEBO NAVAL BASE, Japan — The U.S. and Japanese response to Soviet strategy in the Pacific during the Cold War has lessons today for the allies, who face similar challenges from a more aggressive China, a visiting professor told sailors recently.
 Professor Narushige Michishita, vice-president of the National Graduate Institute for Policy Studies in Tokyo, spoke at the naval base Thursday on behalf of the Yokosuka Council on Asia-Pacific Studies. His 1 ½-hour talk, the first by the council at Sasebo Naval Base on Kyushu Island, drew 30 attendees, mostly Japanese with a few American military members and civilians.
"There are a lot of similarities to what America and Japan were doing back in the 1980s and what we are doing today. China is more or less doing what the Soviet Union was doing during the Cold War and we are taking a similar response to the Chinese activity," Michishita told Stars and Stripes on Thursday. "So, we can learn lessons from that activity."
 For example, the anti-access, area-denial capabilities that China is developing to halt U.S. strike forces approaching Taiwan are similar to the strategy employed by the Soviet Union, he said. The Soviets deployed long-range bombers, surface ships and submarines to prevent the U.S. from entering the Sea of Okhotsk, Michishita said.
 "Now the attendees know what we did, and they learned what we are doing today, and that it's not necessarily new," he said. "For those who are planning strategy, having this big picture in their head when they are operating at sea will help them make good decisions."
 Michishita, a specialist in Japanese security and foreign policy as well as security issues on the Korean Peninsula, previously served as senior research fellow at the National Institute for Defense Studies. He is a prior deputy director of the Office of Strategic Studies at the Japanese Ministry of Defense and served as assistant counsellor at the Cabinet Secretariat for Security and Crisis Management.
 The Yokosuka Council on Asia-Pacific Studies is a non-profit organization founded in 2016 by John Bradford, an Asian security analyst and former Navy officer. The council promotes the study of strategic, diplomatic and legal issues affecting the Asia-Pacific region, according to its website. Its other goals are to build networks between individuals, promote dialogue, provide world-class educational opportunities and enable professional mentorship.
 "This event is the soft-power of the U.S. and Japan alliance, these cultural exchanges and candid dialog is really important and helps both the U.S. and Japanese see their roles together, and building that relationship," Matthew Daniels, council vice president, told Stars and Stripes on Thursday.
 Among the attendees was Lt. Cmdr. Ryan Clifford, a plans and tactics officer aboard the dock landing ship USS Ashland at Sasebo who coordinates all the ship's major exercises, inspections and operations to ensure combat readiness and tactical advantage. He holds a master's degree in national security affairs.
"I try to stay current on national security topics," he told Stars and Stripes on Thursday. "This kind of information, if you don't continually learn about it, you won't retain the information."
---
---
---