Marines in Japan are ready to 'fight and win,' says new III MEF commander
by
Matthew M. Burke 
Stars and Stripes
November 10, 2021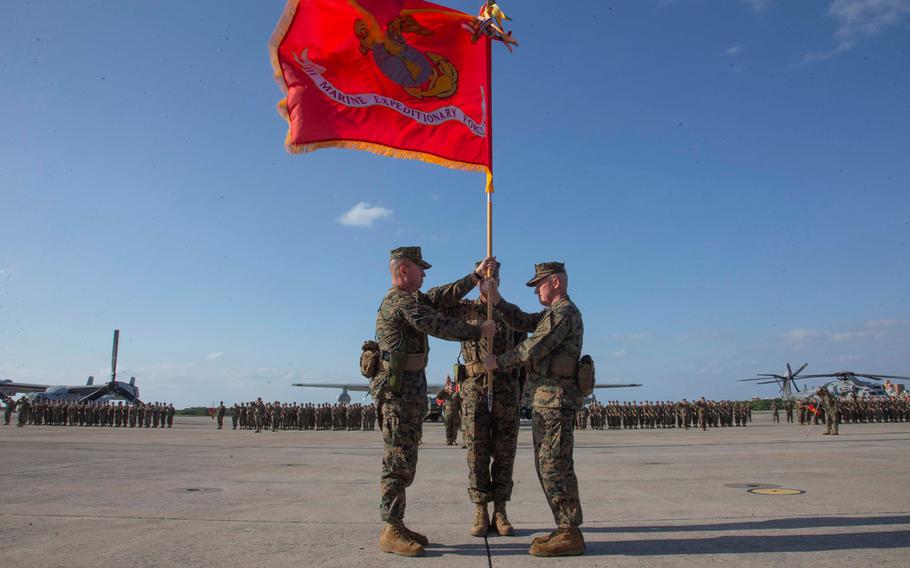 MARINE CORPS AIR STATION FUTENMA, Okinawa — The III Marine Expeditionary Force, the United States' rapid-response force in the Pacific, has taken on a new but seasoned commander at a time when tensions with global competitor China are on the rise.
Lt. Gen. James Bierman took command of III MEF from Lt. Gen. H. Stacy Clardy III during a ceremony Tuesday afternoon on MCAS Futenma's windswept flight line.
"It is a challenging time here for all of us in III MEF, but it's part of the only forward-deployed MEF in the Marine Corps," Bierman told Stars and Stripes after the ceremony. "We're here to partner with our allies and friends in the joint force to make sure that we deter potential adversaries and to protect all of our collective interests."
Taiwan has been the focus of increased tension in recent weeks with Chinese troops practicing for an invasion and flying warplanes near the island democracy that is home to 23.5 million people. Late last month, President Joe Biden said the U.S. would defend Taiwan if China attacked, although his comments were walked back by the White House.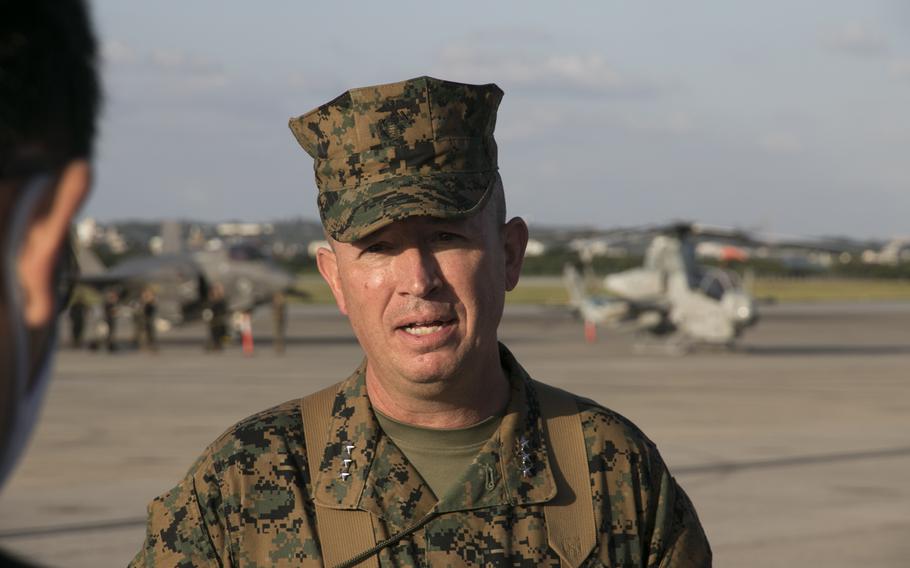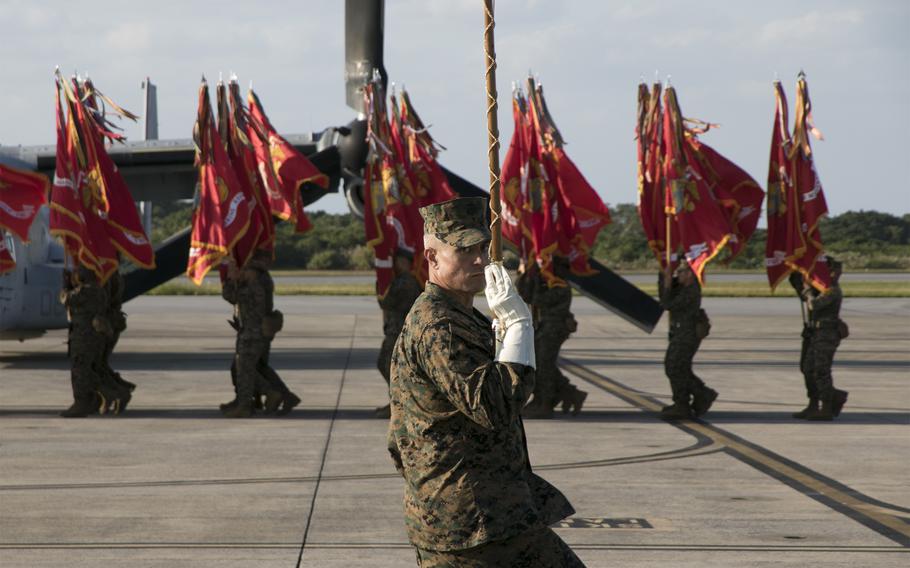 Bierman is a Bronze Star recipient coming from command of the 3rd Marine Division on Okinawa, a major component of III MEF. The appointment marks the fourth time in 16 years Bierman has taken command of a unit within III MEF, he said.
"We certainly find ourselves facing new, significant challenges," he told a gathering of about 200 Americans and Japanese, one of the largest on base since the coronavirus pandemic began in early 2020.
"III MEF will continue to do whatever needs to be done," he said. "We will spare no effort to deter would-be adversaries, to maintain peace in this region."
Bierman said his Marines were prepared to deploy, "fight and win" on short notice.
Clardy is retiring after 38 years in the Corps and heading home to South Carolina, spokesman 2nd Lt. Zachary Voss told Stars and Stripes before the ceremony. Clardy took command of III MEF from Lt. Gen. Eric Smith on May 31, 2019.
Clardy's tenure may be best remembered for his leading U.S. forces on Okinawa through the coronavirus pandemic. Marine Corps camps across the island experienced surges in COVID-19 cases that in summer 2020 amounted to hundreds daily and put bases on lockdown.
Clardy put the Corps' new island-fighting doctrine, called expeditionary advanced base operations, to the test with numerous field exercises. He also helped improve III MEF integration with the Navy's 7th Fleet and encouraged innovation through a series of technology and innovation competitions within the ranks.
"The accomplishments of III Marine Expeditionary Force during your tenure are a direct reflection of your outstanding leadership," Marine Corps Commandant Gen. David Berger wrote in a message to Clardy that was read aloud Tuesday. "With you at the helm, III Marine Expeditionary Force ensured our vital strategic positioning in the Indo-Pacific region and prepared us well in advance for forward posture in an ever-changing and uncertain security context."
Berger said Clardy's efforts to support allies Japan and South Korea will have a "positive impact" for years to come.
The ceremony Tuesday was the type of formation many had not seen since before the pandemic. The Marines displayed an array of weaponry, from the F-35 Lightning II stealth fighter to the M142 High Mobility Artillery Rocket System and an AH-1Z Viper attack helicopter.
Lt. Gen. Steven Rudder, commander of Marine Forces Pacific, presided over the change of command. He served with Bierman at the Pentagon, where the commandant would look to Bierman for advice, Rudder told the audience.
Rudder said he knew then that his friend was destined for bigger and better things and predicted III MEF won't be Bierman's last job.
"It doesn't get lost on me that the success of III MEF came from his leadership in the division," Rudder said.