South Korea successfully launches its first rocket, fails to place test satellite 
by
Sammy Westfall
The Washington Post
October 21, 2021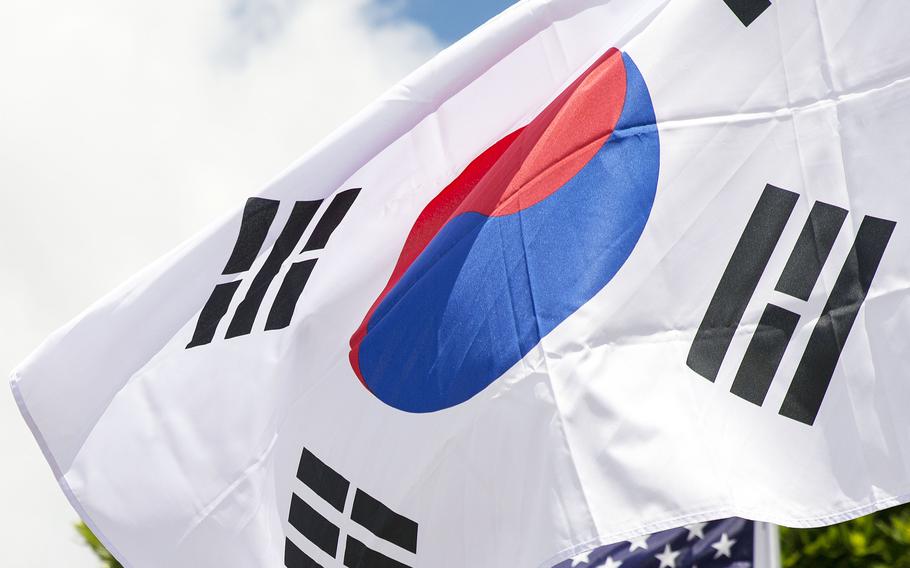 South Korea took a step forward in its space program when it launched its first domestically produced space rocket Thursday.
The 154-foot rocket, KSLV-II Nuri — meaning "world" — took off at 5 p.m. local time. One of its goals is to carry into space 1.5 tonne payloads, and place them up to 800 kilometers above earth to experiment for its plans to launch satellites — for advanced communication, surveillance, navigation and lunar probes, Reuters reported.
Though the rocket successfully reached its target altitude, it failed to place the test satellites into orbit. Reuters reported that the final stage of the rocket began shutting down nearly a minute too early, preventing the payload from hitting the required speed for its target orbit.
"Unfortunately, we did not fully reach our goal," President Moon Jae-in said in a speech after watching the launch from the space stations. Still, he said it would not be long before a successful launch is possible — "The 'Korea Space Age' is approaching," he said.
In a briefing, Lim Hye-sook, the nation's science minister, said that while the launch "left some disappointment," it was still significant to confirm that the core technology is secure.
The Korea Aerospace Research Institute said that up to five test launches may be necessary, and the next test is scheduled for May 19.
The launch has military capability implications for South Korea, which has been ramping up its weapons development and increasing its defense spending in an effort to decrease its military dependence on the United States.
South Korea has announced plans to pursue military satellites in the future, which would be used to monitor North Korea. Thursday's rocket test comes at a sensitive time on the Korean Peninsula, with rivaling weapons tests and displays of new technologies in recent weeks.
In May, South Korea also became the 10th country to sign the Artemis Accords, a listed set of principles to guide international cooperation for lunar exploration via NASA's program to return astronauts — including the first woman and first person of color — to the moon.
Moon has expressed ambitious goals for South Korea's space program over the next decade, including the placement of an unmanned, South-Korea-launched spacecraft on the moon by 2030.
The Washington Post's Michelle Ye Hee Lee in Seoul contributed to this report.