Russia is highly supportive of declaring end to Korean War, diplomat says
by
David Choi
Stars and Stripes
October 15, 2021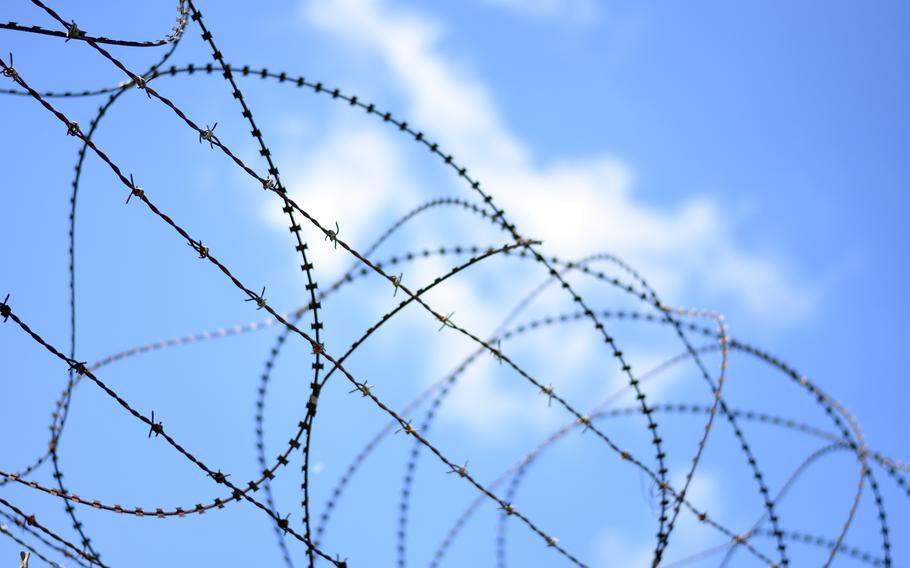 The Russian government signaled its strong support of South Korea's campaign to declare a formal end to the Korean War, describing it as a "trust-building measure," according to a South Korean diplomat.
Ambassador Noh Kyu-duk, South Korea's special representative for Korean Peninsula Peace and Security Affairs, traveled to Moscow recently to discuss issues on North Korea with Igor Morgulov, the Russian deputy minister of foreign affairs.
Following his meeting with Morgulov on Thursday, Noh told reporters the Russian diplomat "reaffirmed the Russian government's commitment to play a constructive role for progress in the Korean Peninsula peace process" and that it supported South Korea's position to officially declare an end to the Korean War, according to several South Korean media outlets.
The United States and South Korea technically are at war with North Korea. The United Nations Command — represented by the U.S. and South Korea — along with China and North Korea signed an armistice agreement following the 1950-53 Korean War.
South Korean President Moon Jae-in's outgoing administration in recent weeks renewed its calls to declare an end to the war. In a speech before the U.N. General Assembly last month, Moon urged the signatories to "stand together and proclaim an end to the war" if they want to "make irreversible progress in denuclearization and usher in an era of complete peace."
National Security Office director Suh Hoon recently held high-level talks with President Joe Biden's national security adviser, Jake Sullivan, at which Suh relayed Seoul's desires.
Russia's official stance on North Korea has been similar to that of China's, in that both express a desire for peace on the peninsula. However, the two allies - key trading partners for North Korea - have slow-walked U.N. sanctions against the communist regime and stymied U.S. efforts to penalize Pyongyang for developing its weapons program.
Kim Tae Woo, the former president of the Korea Institute for National Unification, cautioned that Russia's peace overtures are a "strategic double-play," a political calculation that "will endanger South Korea's democracy" and weaken its ties to the U.S.
"When we look at the strategic map in Northeast Asia — China, Russia and North Korea are strengthening their collaboration to confront the existing international law led by the U.S.," Kim told Stars and Stripes by phone Friday. "In this area, the continental power and marine powers are confronting each other."
Kim said the two allies are "supporting North Korea behind the curtain" and characterized their international campaign as a "new Cold War situation in this region."
Some political analysts have been skeptical of Moon's claims that declaring an end to the war would jump-start peace talks with North Korea. Experts have widely questioned Pyongyang's intent to return to the negotiation table and argued that an end to the war would delegitimize the presence of U.S. troops on the peninsula.
"North Korea's intentions have not changed," Kim said. "They have a very offensive and infiltrating strategy towards South Korea — a goal of a communized unification."
Stars and Stripes reporter Yoo Kyong Chang contributed to this report.
choi.david@stripes.com Twitter: @choibboy