Marine air station opens its gates for 20 Japanese children, its first pandemic-era visitors
by
Jonathan Snyder
Stars and Stripes
September 24, 2021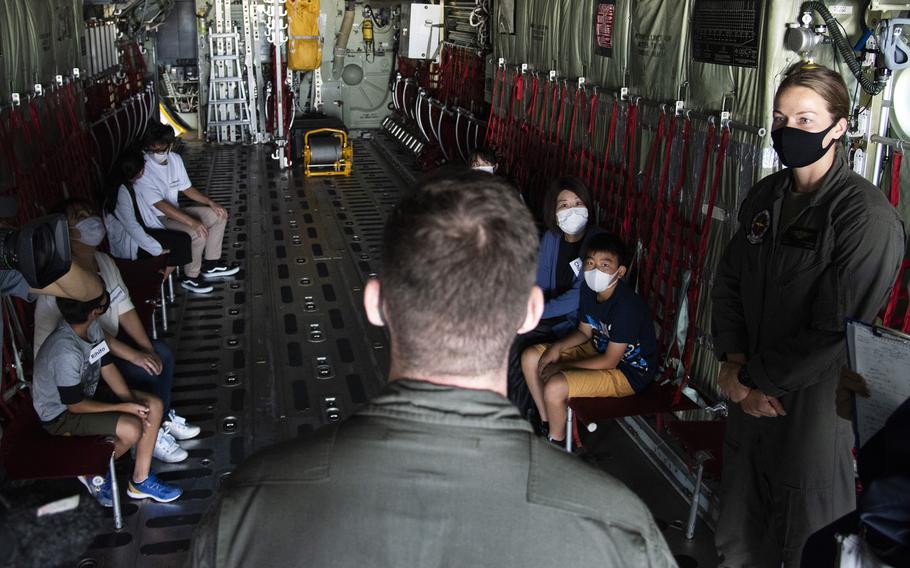 MARINE CORPS AIR STATION IWAKUNI, Japan – Japanese schoolchildren and local journalists visited a Marine Corps aerial refueler squadron Thursday, the first event of its kind at the base since the coronavirus pandemic began in March 2020.
Twenty local schoolchildren and 10 representatives of local media were guests of Marine Aerial Refueler Transport Squadron 152, which staged a KC-130J Super Hercules refueler for them. The tour was a shadow of the MCAS Iwakuni Friendship Day, the annual airshow that draws more than 200,000 visitors to the base. Friendship Day has been canceled the past two years due to the pandemic.
"We have such an incredibly strong relationship and friendship with the Japanese people and also with the Japan Maritime Self-Defense Force squadron that is just across the street from us," Capt. John Skillman II, a pilot from Weston, Mass., told reporters at the event.
The visitors were divided into three small groups and given a tour around the Super Hercules, from the cargo area to the flight deck, with a chance for each child to sit in the pilot's seat. Marines explained the squadron's mission and talked about their aircraft.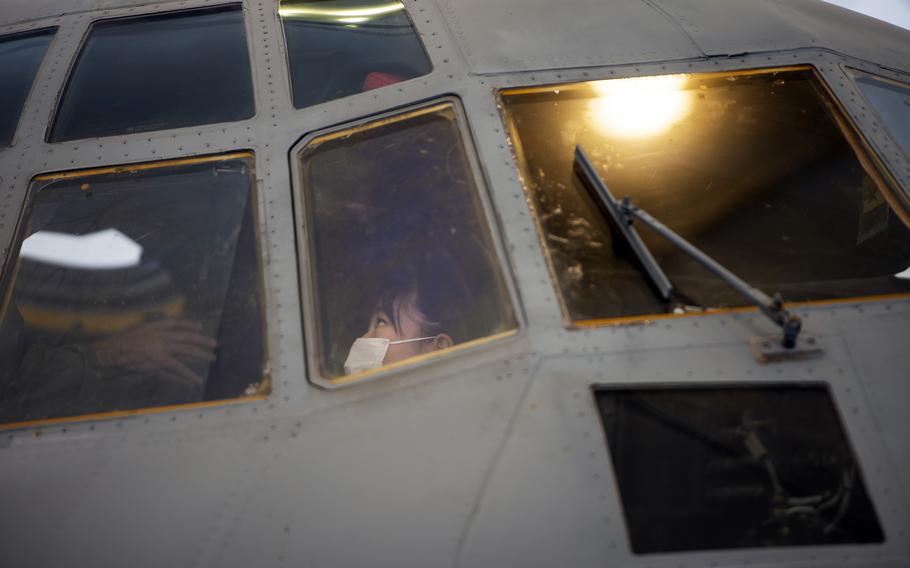 "I really want to fly," Kaito Takebayashi, 11, told Stars and Stripes at the event. "There was a lot of things I learned about, how they become pilots. It was very inspiring, and I want to go back there again!"
Community outreach programs like this are a fantastic opportunity for servicemembers to interact with people outside the gate, Gunnery Sgt. Vitaliy Rusavskiy of Marine Aircraft Group 12 told Stars and Stripes on Thursday.
"We live within the community, and we are part of the community, so this is just one of these steps to have a great relationship with the local Iwakuni community," he said.
The 152nd provides aerial refueling service and may also carry personnel, equipment and supplies for air assaults, according to the Marine Corps website.
After the aircraft tour, the group visited Iwakuni Middle School to tour an American classroom, then headed to the Strike Zone Bowling Center for lunch and bowling with volunteers from the Single Marine Program.
"Today was a really, really fun opportunity, to be able to share such a large part of our life with the larger Japanese community of Iwakuni, I can't describe how much fun it was," Skillman said.