US military in South Korea reports 14 new coronavirus cases from past week
by
Joseph Ditzler
Stars and Stripes
September 23, 2021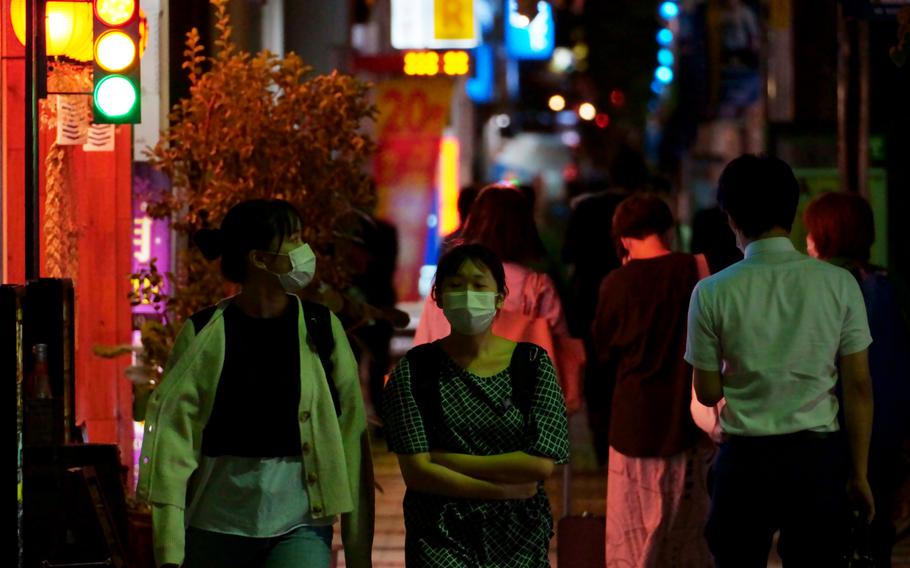 Another 14 people with the U.S. military in South Korea have tested positive for the coronavirus since Sept. 15, U.S. Forces Korea said Thursday.
No military bases in Japan reported new cases on Thursday and Tokyo continued to show declining numbers of people newly infected with the virus.
USFK reported two service members at Camp Humphreys, two at Osan Air Base and one at Camp Casey fell ill with COVID-19 symptoms, along with two family members and a South Korean civilian employee at Humphreys, since Sept 13.
A service member at Camp Casey, a Defense Department civilian employee, a family member and a South Korean civilian employee at Humphreys turned up in contact tracing since Sept. 16.
One service member at Humphreys tested positive Sept. 17 as part of a medical evaluation. And one service member on temporary duty to USFK turned up positive before departing the peninsula on an international flight, according to the release.
South Korea reported 1,716 new infections Wednesday, with 531 in Seoul and 141 in Gyeonggi province, where Humphreys and Osan are located, according to the Korean Disease Control and Prevention Agency's update on Thursday. Less than half, 43.2%, of South Korea's population are fully vaccinated, according to KDCA.
Japan update
The number of new coronavirus infections in Japan's capital city fell again Thursday to a level not seen since before the fifth, and most extreme, wave of the virus.
Tokyo reported 531 newly infected people, according to public broadcaster NHK. The metro area last reported new cases at a level that low, 502, on July 12 as the most recent surge of COVID-19 was beginning to ramp up.
Central Tokyo is still off-limits to U.S. military personnel throughout Japan. It's also under a public health emergency, along with most of Japan's other large cities, until Sept. 30.
Throughout Japan, another 3,236 people tested positive for the coronavirus Wednesday, and 54 died, according to the Johns Hopkins Coronavirus Resource Center.
Just over half of Japan's population, 55.3%, are fully vaccinated, according to the center.
Stars and Stripes reporter Yoo Kyong Chang contributed to this report.