With hot-water outage fixed, Marine base's tower residents turn their attention to mold
by
Jonathan Snyder
Stars and Stripes
September 14, 2021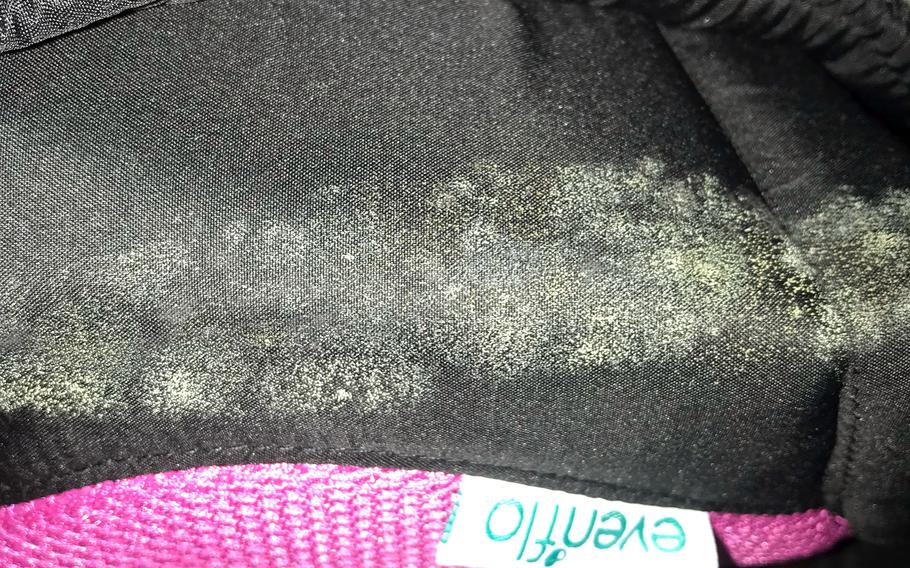 MARINE CORPS AIR STATION IWAKUNI, Japan — When the hot water went out in the five-story, residential Bara Tower on Aug. 22, the base housing office estimated a fix would take up to four months.
The office directed tenants to the base gym, where they could shower until the hot water was restored. That was unacceptable to Marine spouse Breanda Webb, who instead bathed her infants in water she heated on her stovetop and carried to the bathtub.
"That's not an option for me to take my kids to shower at the gym," she told Stars and Stripes last Thursday. "Am I supposed to place my infants on the shower floor? That's unsanitary."
Webb said she was not alone in her frustration, and the sudden lack of hot water was another issue on a list that affects many tower residents. She also raised questions about the housing office's handling of problems with mold.
Faced with numerous complaints, the base facilities department fixed the problem itself after outside contractors estimated four months of repairs, base spokesman Maj. Joshua Diddams told Stars and Stripes by email Friday. The department cannibalized needed parts from elsewhere on base.
"Ultimately, similar units were salvaged from another building and installed on Sept. 2, which was the fastest way to restore hot water to our residents," Diddams said.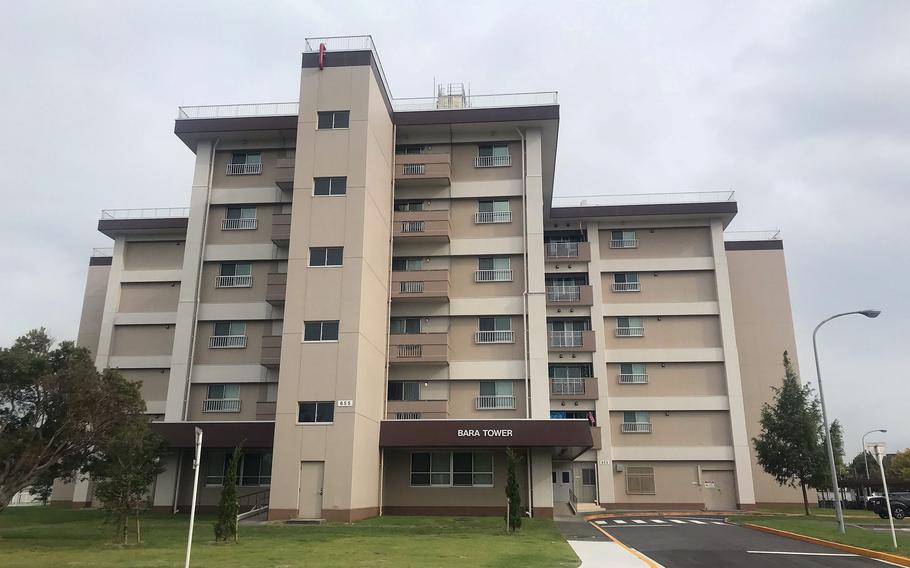 Webb then turned the attention focused on the hot-water outage and to another familiar problem in base housing in Japan — mold.
"My house is infested with mold," she said, "and I have been complaining for months about this and I just keep getting ignored."
Concerned for the health of her three children, Webb said she cleans every day to slow the problem. Her husband, Marine Staff Sgt. Shaquille Webb, helps clean, too, she said. The family has thrown out clothes, toys and furniture.
"The infants were inhaling mold until we caught it, and they were sick all the time," she said. "We had to throw out their bassinets because it had mold in them."
Diddams, the base spokesman, said the base tries to address mold problems through constant maintenance and repairs.
"In the last six months, the Housing Office at MCAS Iwakuni has only identified six issues potentially related to mold which have required work orders," he said.
The housing office provides base residents with a portable dehumidifier. It also suggests they set thermostats above 74 degrees Fahrenheit and keep windows closed on humid days.
Webb said the housing office deep cleaned the air conditioning vents and replaced two squares of carpet in the family's apartment only for the mold to quickly return.
For Webb and many other base residents struggling with this issue, the remedy lies in a diagnosis linked to mold exposure.
"If the lodging is deemed unsafe, in conjunction with the Clinic's Preventative Medicine Department, the residents will be moved to alternate lodging while repairs are made," Diddams said.