Wounded warriors contribute nine medals, including three gold, to Team USA's Paralympics total
by
Seth Robson
Stars and Stripes
September 5, 2021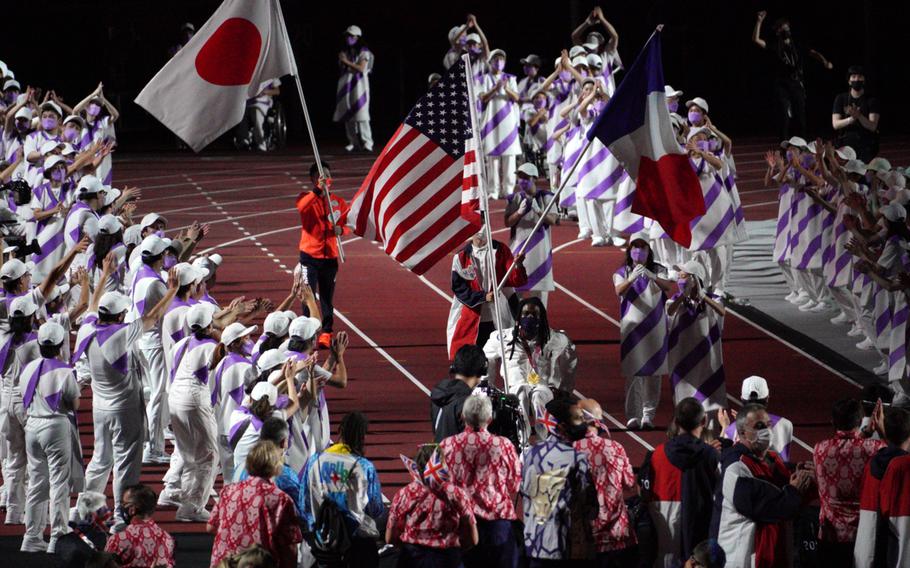 TOKYO – Three gold, three silver and three bronze: These are the medals that active-duty and U.S. military veterans are bringing home from the pandemic delayed Paralympics, which closed Sunday evening in Japan's capital city.
The ceremonies featured scaled-back pageantry like those for the XXXII Olympiad early last month in the same space, Japan's National Stadium. Both games were postponed a year due to the coronavirus pandemic and held mostly without spectators.
Drummers serenaded athletes before electronic dance music began pumping and performers in fluorescent pink and yellow costumes, some on bicycles and roller skates, put on a show near the Olympic flame. Fireworks rocketed above the stadium before flag-bearers entered for the parade of nations.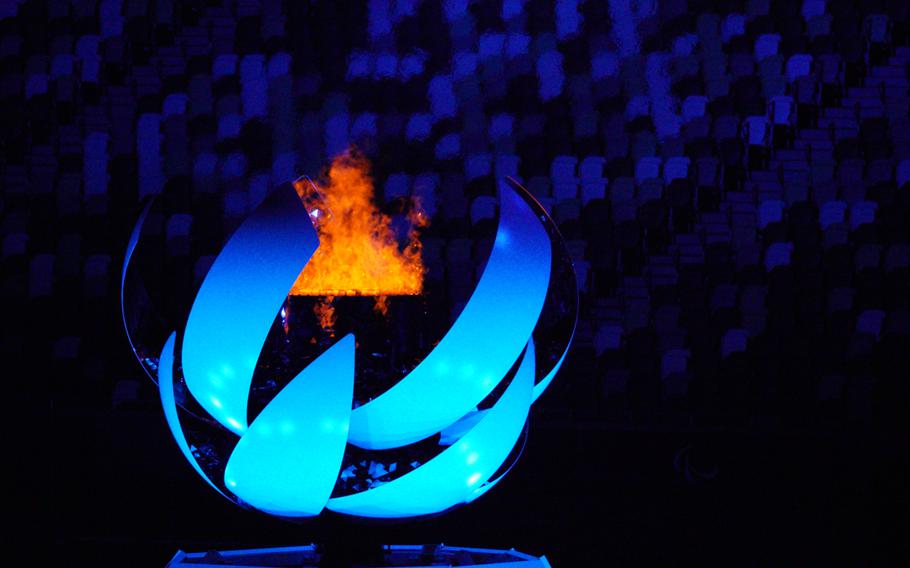 The American flag was carried by five-time Paralympian Matt Scott, a wheelchair basketball player whose team defeated Japan 64-60 to take gold on Sunday.
Team USA included three active-duty soldiers competing in shooting and swimming events, along with 16 Army, Navy, Air Force and Marine Corps veterans. They took part in archery, cycling, paratriathlon, rowing, track and field, wheelchair fencing and wheelchair rugby.
Their nine medals contributed to the 104, including 37 gold, won by Team USA. The United States had the third-highest total, behind China's 207 and Great Britain's 124.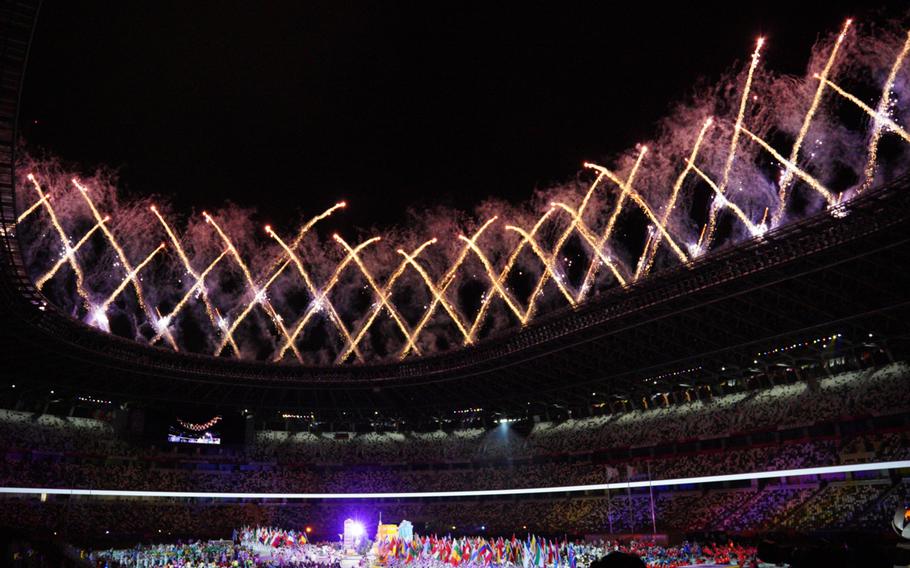 Team USA's first medal of the games was a silver in track cycling won by Shawn Morelli, a former Army officer who served in Iraq and Afghanistan. She topped that with a gold medal in road cycling on Tuesday.
A triathlon gold medal was won Aug. 28 by Bradley Snyder, a former Navy lieutenant who lost his eyesight after stepping on an improvised bomb in Afghanistan. The race at Odaiba Marine Park was Snyder's first Paralympic triathlon.
Army Sgt. 1st Class Elizabeth Marks, who had a leg amputated after injuring her hips in Iraq in 2010, smashed a world swimming record by two seconds to win gold in the women's 100-meter backstroke on Friday. She also took silver in 50-meter freestyle and bronze in 50-meter butterfly.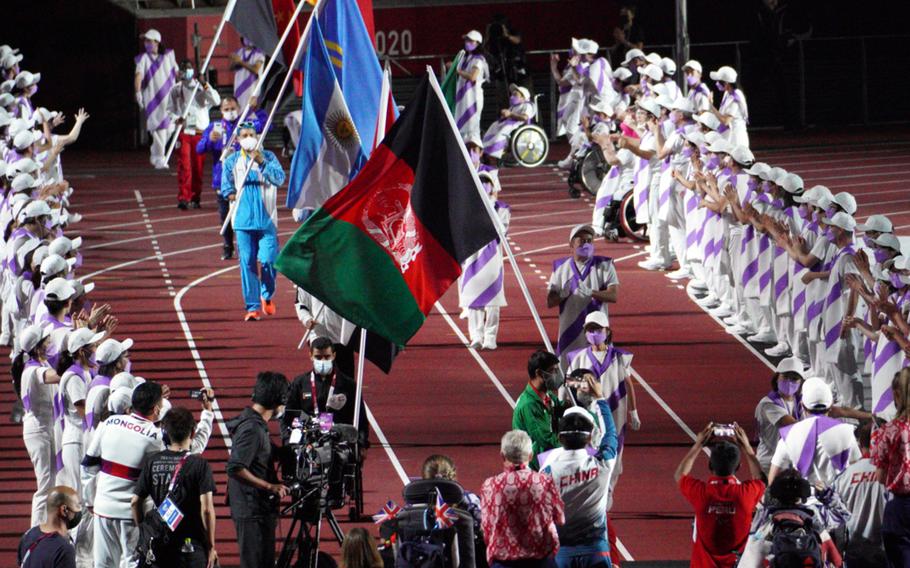 Former Marine Raymond Hennagir, who lost both legs and part of his left hand after stepping on an improvised explosive device in 2007 near Fallujah, Iraq, won a silver medal with the U.S. wheelchair rugby team. They lost to Great Britain 54-49 in the Aug. 29 final.
Air Force veteran Ryan Pinney and former Army Staff Sgt. Alfredo "Freddie" De los Santos won bronze in road cycling's mixed H1-5 team relay event for competitors with a range of limb restrictions on Thursday.
Pinney, who spent 14 years as an inflight refueler on KC-135 Stratotankers for the Air Force and Arizona National Guard, broke his back after crashing during a BMX race in Las Vegas in 2012, the Arizona Republic reported on July 23.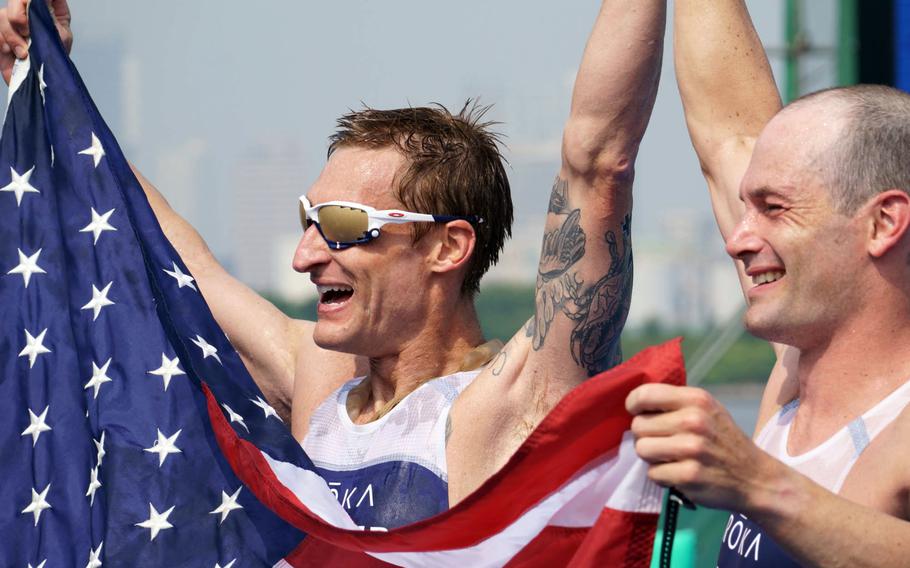 De los Santos was wounded in Afghanistan when a rocket-propelled grenade attack on his vehicle in October 2009. His right leg was amputated above the knee, and he sustained a traumatic brain injury.
The wounded warriors were among about 4,400 Paralympians and staff from roughly 160 countries and territories who took part in the games. New Paralympic sports included badminton and taekwondo, replacing sailing and seven-a-side football.
A disabled Afghan evacuee, Zaki Khudadadi, competed in taekwondo on Thursday, becoming the first woman from the war-torn country to compete in the Paralympics since 2004. Khudadadi lost both of her fights against Uzbek and Ukrainian opponents in the women's 44 to 49-kg weight category.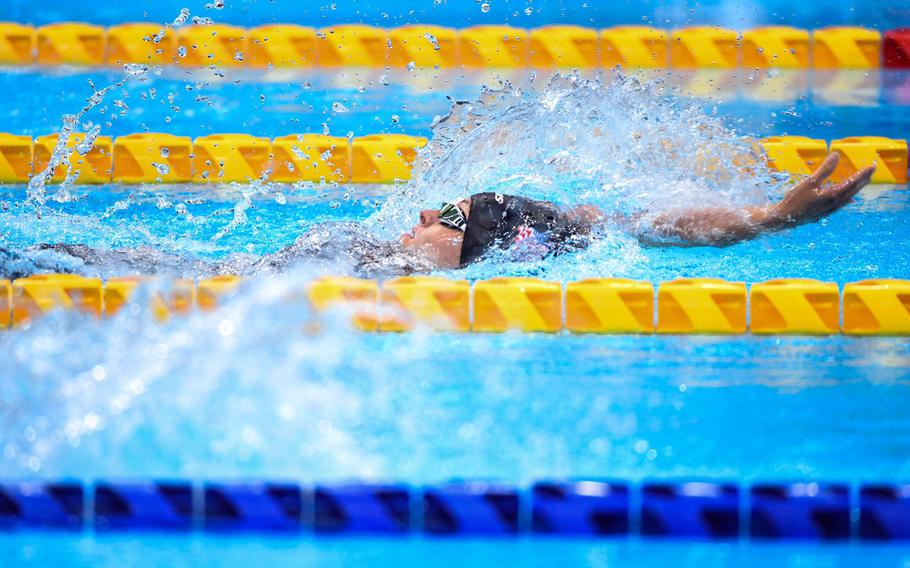 She and teammate Hossain Rasouli, who lost his left arm in a mine blast, arrived in Tokyo on Aug. 28 after being evacuated from Kabul, which fell to the Taliban on Aug. 15.
Their country's flag was among the first to enter National Stadium during the Paralympics' opening ceremony on Aug. 24. It was carried by a volunteer because the Afghan athletes had yet to arrive.
Like the Tokyo Olympics, which concluded on Aug. 8, the Paralympics were held without spectators, although school groups were allowed to attend some events.
Tokyo's daily cases numbers, which reached a pandemic high of 5,042 during the Olympics, declined steadily during the Paralympics. The prefecture, which is under a state of emergency until Sept. 12, logged 1,853 cases on Sunday.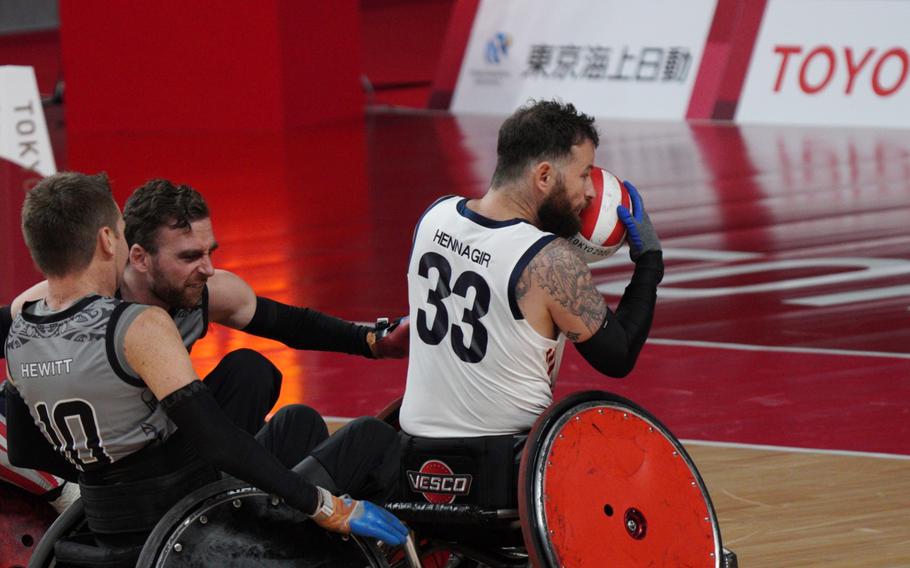 Nearly 300 people associated with the Paralympics have tested positive for the virus over the past three weeks, Japan's Mainichi newspaper reported on Sunday.