Tokyo's coronavirus count dips; Okinawa Marines report 19 new cases
by
Joseph Ditzler and Mari Higa
Stars and Stripes
August 23, 2021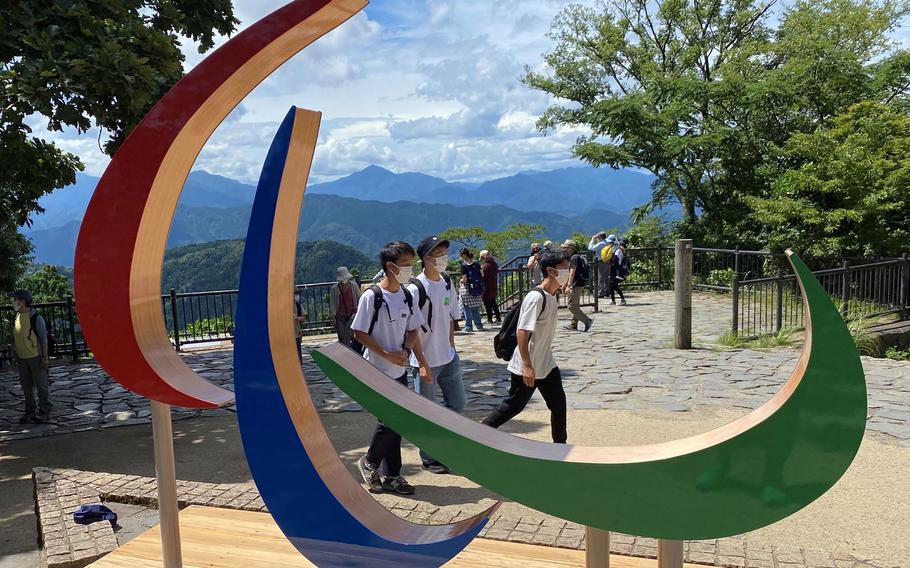 TOKYO – Japan's capital city recorded 2,447 new coronavirus infections on Monday, 515 fewer cases than the same day last week, according to public broadcaster NHK.
Monday caseloads are typically the lowest of the week. However, the seven-day average remains high at 4,659.3, higher by 109% from the previous week.
Also on Monday, the Marine Corps on Okinawa in Japan reported 19 new cases of COVID-19, the coronavirus respiratory disease, according to Marine Corps Installations Pacific. No other details were provided.
The country's prefectural governors on Friday called on the national government to take stronger measures against the rising tide of coronavirus infections.
A statement from the National Governor's Association urges the government to "face the current situation" and take stronger measures against the "explosive spread of the infection" and the "threat of delta variant."
They urged the government to take stronger measures, including lockdowns to control the virus' spread.
"We are in a critical situation where it becomes increasingly difficult for individual prefectures to take control," according to the association.
The governors singled out the Tokyo Paralympics, which begin with Tuesday's opening ceremony, as one example of large events causing large flows of people.
The central government "must continue to cooperate with related organizations and do everything possible to prevent the spread of infection," according to the governors' statement.
In Tokyo, the metropolitan government reported 4,392 new coronavirus infections Sunday and 5,074 on Saturday, according to its own data. About 4,000 people are hospitalized, with the number of severely ill hovering above 270.
A state of emergency exists in Tokyo and the surrounding prefectures of Saitama, Kanagawa and Chiba, along with Okinawa, Osaka, Kyoto and six other prefectures where COVID-19 case numbers have climbed in recent weeks.
Under the emergency, the government encourages bars and restaurants to curtail alcohol sales and close between 8 p.m. and 5 a.m. Establishments where case numbers fall may resume selling drinks until 7 p.m. Businesses that disregard the measures could be fined.
Japan's coronavirus totals continued high Sunday, with 22,364 new cases, according to the Johns Hopkins Coronavirus Resource Center. It recorded 443,636 newly infected individuals and 590 deaths, so far, according to Johns Hopkins.
The death toll in August, however, is less than one-fourth the May record of 2,807, according to the resource center.
Forty percent of Japan's population, or 50.5 million people, are fully vaccinated, according to Johns Hopkins.
South Korea update
Eleven people affiliated with U.S. Forces Korea tested positive for COVID-19 after arriving on the peninsula between Aug. 3 and Wednesday, according to a recent news release.
Two service members who arrived Aug. 9 at Osan Air Base on the Patriot Express - a government-chartered air service - tested positive. Seven other service members, one civilian and one family member arrived on commercial flights at Incheon International Airport between Aug. 3 and Wednesday and tested positive.
Two individuals tested positive on their first mandatory COVID-19 test, six on a test during quarantine and three on the mandatory test required to exit quarantine, according to USFK.
South Korea reported 1,418 new cases on Sunday, according to the Korea Disease Control and Prevention Agency update Monday. Seoul accounted for 383 of those, Gyeonggi province, where Osan and the Army's Camp Humphreys are located, reported 392.
South Korea has fully vaccinated 22.5% of its population, or 11.5 million people. Another 26 million, or 50.5%, have received one shot of a two-dose vaccine regimen, according to KDCA.
Stars and Stripes reporter Yoo Kyong Chang contributed to this report.