Gym teacher at US base in South Korea gets probation for smuggling drugs in box of chocolates
by
David Choi and Yoo Kyong Chang
Stars and Stripes
August 24, 2021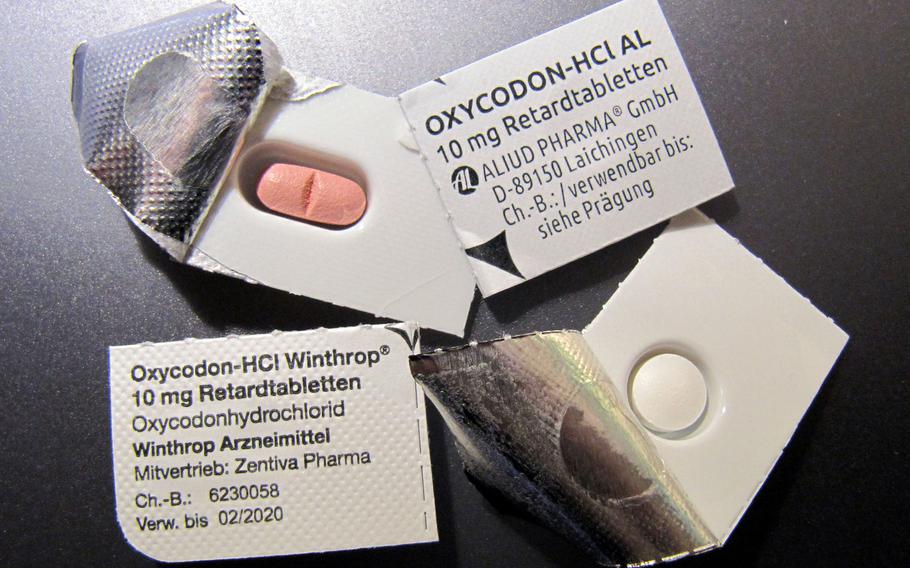 CAMP HUMPHREYS, South Korea — A 51-year-old gym teacher at a U.S. military base in South Korea was sentenced to three years of probation for attempting to smuggle morphine and oxycodone into the country, according to South Korean court filings earlier this month.
The unnamed American working at an unnamed U.S. military base in Pyeongtaek city, Gyeonggi Province, attempted to smuggle 120 oxycodone tablets and 315 morphine-based tablets by mail on Dec. 17, according to records at the Incheon District Court.
Pyeongtaek is home to two U.S. installations, Osan Air Base and Camp Humphreys, the latter of which is the largest U.S. military base overseas. Camp Humphreys is home to four K-12 schools while Osan Air Base has two.
The teacher requested the illicit substances from an unnamed source, who sent the tablets in a box containing chocolates, according to a sentencing document.
The teacher, who had no prior convictions, confessed to the crime, prosecutors said in the document.
A panel of three judges ruled the teacher committed a severe offense and sentenced him to three years of probation, in addition to recommending 2 ½ years in prison.
An Incheon District Court public affairs officer who spoke to Stars and Stripes on a customary condition of anonymity said Tuesday that the teacher will be placed on probation and will have his prison sentence deferred.
"Drug offences exert seriously bad influences on the society at large, including leaving individuals physically and mentally exhausted, injuring national health, causing other crimes and so on," the Incheon District Court wrote in its sentencing document. "Therefore, the crime is not minor."
Department of Defense Education Activity-Pacific and U.S. Forces Korea did not respond to requests for comment by phone and email this week.
USFK service members and civilians stationed in South Korea are subject to the status of forces agreement between the two countries. SOFA defines the legal status of the U.S. armed forces, including civilian employees, in host countries and lays out jurisdiction in criminal and other matters.
South Korean authorities have the "exclusive or primary jurisdiction over almost all offenses committed" by US service members, according to the USFK website. They are "most likely to exercise jurisdiction over serious violent crimes (murder, rape, robbery, etc.), serious black-marketing offenses, hit-and-run driving, and attempts to commit such offenses."
Foreigners typically serve prison sentences in South Korea in Cheonan, about 50 miles south of Seoul. American prisoners receive monthly visits from a U.S. representative, according to USFK's website.