'Close to the danger zone': Security experts warn about increasing possibility of war over Taiwan
by
Alex Wilson
Stars and Stripes
August 12, 2021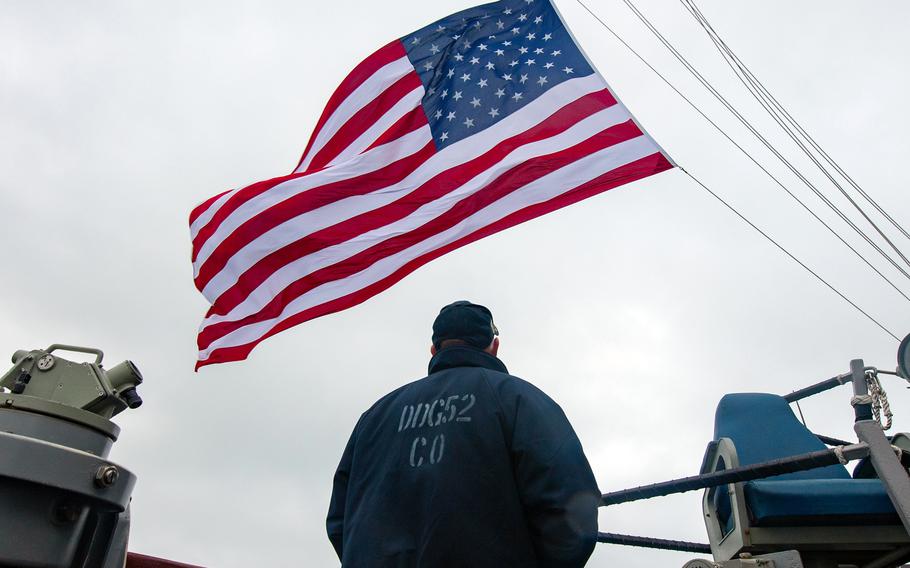 TOKYO — A panel of security experts, including a former Japanese government official, expressed concern this week about the increasing potential for war between China and the United States, but made clear they believe conflict can be avoided.
During a news conference Wednesday at the Foreign Correspondents' Club of Japan, three experts discussed the rising tensions over Taiwan between the U.S., Japan and China, as well as what could be done to avoid outright combat.
Kyoji Yanagisawa, a former assistant chief cabinet secretary for Japan who led the country's national security and crisis management between 2004 and 2009, expressed serious concerns about stability in the Indo-Pacific region.
"Personally, I believe that this situation is already reaching close to the danger zone of war," he said. "And there is a serious risk that China and the U.S. may go to war or enter into a conflict over Taiwan."
Mounting tensions follow increasing reunification rhetoric from Beijing, which considers Taiwan to be a breakaway province that should be reunited, possibly by force. The island split from the mainland in 1949 and has its own democratic government.
As recently as two weeks ago, China's Ministry of Foreign Affairs spokesperson, Zhao Lijian, described Taiwan as "an inalienable part of China's territory" and said the issue itself is part of the political foundation of China's diplomatic relations with Japan and the United States.
"China's national reunification and rejuvenation are an unstoppable trend. No one should underestimate the strong resolution, determination and capability of the Chinese people to safeguard national sovereignty and territorial integrity," he told reporters on July 29. "Any attempt to create 'two Chinas' or 'one China, one Taiwan' will be like trying to hold back the tide with a broom and is doomed to fail."
In Tokyo, Yanagisawa said that while tensions between the U.S. and China have been relatively consistent throughout recent history, several factors have changed the status quo. He said a shift in the balance of military power in favor of China, Taiwan's increasingly independent economy and a change in the political consensus of not recognizing Taiwanese independence as key factors in the escalation of hostile rhetoric.
"Amid the increasing distrust and tensions between the two sides and the fact that they are also stationing military around Taiwan as well, means I believe there is a significant risk of an unexpected conflict arising," he said.
The official U.S. stance, known as the "One China" policy, acknowledges Chinese sovereignty over Taiwan but considers the island democracy's future as unsettled. However, China frequently criticizes the U.S. for actions it believes undermines this policy.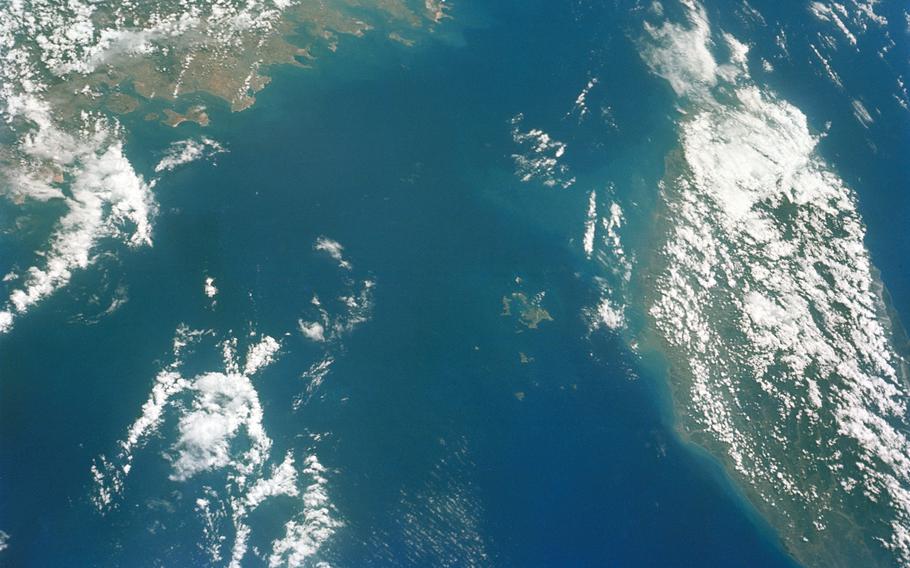 Earlier this month, the Biden administration approved its first arms sale to Taiwan, a potentially $750 million deal that would include 40 self-propelled howitzers.
The proposed sale "interferes in China's internal affairs and undermines China's sovereignty," an unnamed spokesman for China's Foreign Ministry said in an Aug. 5 statement on the ministry website. China, the spokesman said, would "resolutely take legitimate and necessary counter-measures in light of the development of the situation."
Likewise, the U.S. Navy routinely steams through the Taiwan Strait and the South China Sea. As of July 28, it has sent warships through the strait a total of seven times this year.
Adm. John Aquilino, head of Indo-Pacific Command, said in an Aug. 5 press conference that the U.S. is ready for "any contingency that may occur," including armed conflict, when it comes to the Indo-Pacific region and Taiwan.
"We are here to continue to operate to ensure peace and prosperity through the region, and we have to be in a position to ensure that status quo remains as it applies to Taiwan," he said.
Shigeru Handa, a journalist who frequently covers defense-related issues in the Indo-Pacific, said Japan should avoid leaning too heavily in favor of the U.S., and instead prioritize cooperation with China and other countries in the region to ease tensions.
Referencing Lockheed Martin's development of the long-range, hypersonic weapon, a surface-to-surface missile expected to enter service with the U.S. Army in 2023, Handa said it's vital that Japan refuse the weapon's deployment in the region. Instead, he said Japan should pursue diplomatic channels to persuade China to adhere to international law.
Sayo Saruta, president of the New Diplomacy Initiative, a Tokyo-based think tank, warned against Japan focusing solely on tactical military deterrence policies.
"We don't negate the role of military, but deterrence-only policy cannot maintain stability and peace," she said in the conference. "We must have strong diplomatic channels and strong ties with China in order to keep peace in the region."