Airman, civilian team up to rescue kayakers stranded in choppy seas off Okinawa
by
Matthew M. Burke
Stars and Stripes
August 10, 2021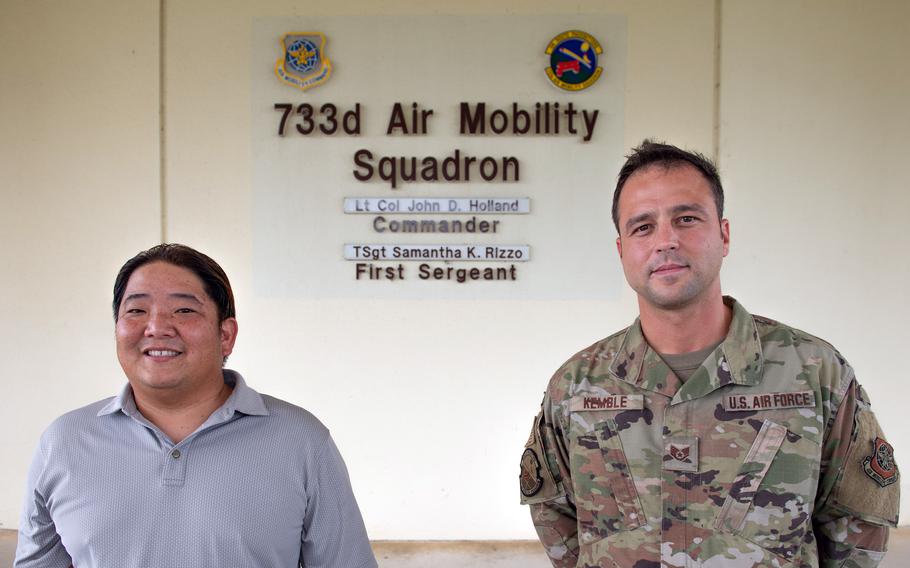 CAMP FOSTER, Okinawa — Air Force Staff Sgt. Kyle Kemble and civilian employee Brandon Yoneda got the surprise of a lifetime on June 13 when they came across a group of exhausted Japanese kayakers bobbing in the sea off the western coast of Okinawa.
The pair of recreational fishermen — both from Kadena Air Base's 733rd Air Mobility Squadron — rescued four people whose kayak had overturned in choppy seas, they told Stars and Stripes by phone Tuesday.
First responders told the pair that the group had been in the water for 30 minutes and were quickly running out of time.
"We're very happy we were in the right place at the right time and were able to help them out," Kemble said. "It could have been a lot worse."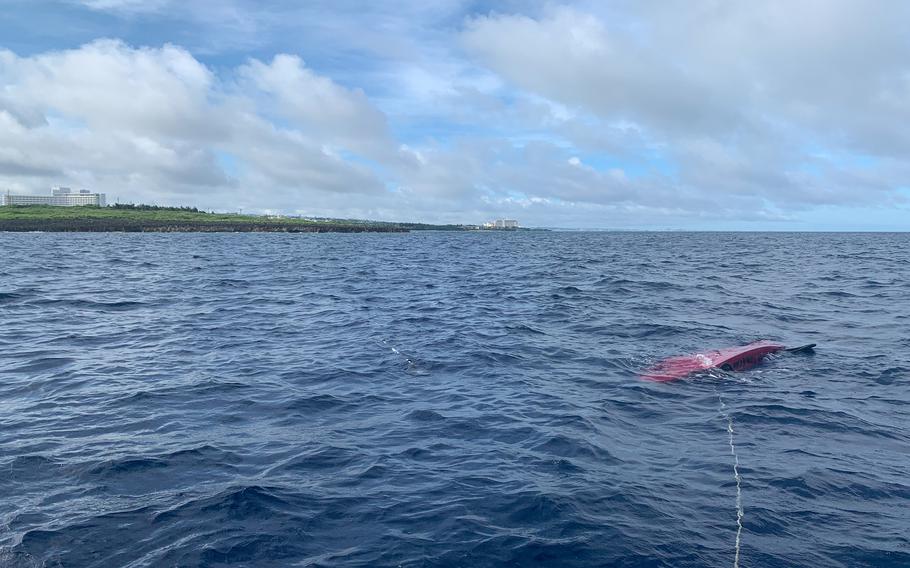 The day started out like any other, the pair said. Kemble, an asset evaluator, and Yoneda, an air terminal operations duty officer, left Kadena Marina in a rented boat around 7 a.m. They headed toward Cape Zanpa, a rocky point on the western side of the island, Yoneda said.
"Once we were around Zanpa, Kemble spotted something floating in the water," Yoneda said, "so I drove the boat towards it and as we got closer, we realized it was people."
They found four men in their late 20s, early 30s, hanging onto one another around a small cooler over a half-mile off the coast.
Only two of them had on life jackets, Yoneda said. They were exhausted.
"They were pale, shocked; they weren't even waving at us when we approached them," Yoneda said. The two men jumped into action, Kemble recalled, barely speaking to one another as they worked.
Yoneda said he called Kadena Marina to report the men in the water and request help.
Kemble hoisted the four men onto the boat, Yoneda said. The pair had trouble communicating with the kayakers due to the language barrier and also because they were in shock, but they assessed their condition and found them to be in good health.
Their kayak was completely submerged but attached to the men by a long tether, Kemble said. He hauled it on board as well.
Japanese search-and-rescue workers quickly arrived on the scene and escorted the boat to Toya Port, four miles south of Zanpa, Yoneda said. A fire truck, an ambulance and the police were waiting. A large crowd had also gathered.
"It was kind of crazy because I didn't realize it was that big of a thing," Yoneda said in an 18th Wing statement Thursday.
Police officers told Kemble that the kayakers would be OK, he recalled.
"We're just happy they were all safe and we got them on board," Yoneda said.
Yoneda and Kemble said they were grateful to have been in the right place at the right time and to have saved their lives.
"Keep an eye on the sea conditions and know your limit," Kemble said. Yoneda added: "When in doubt, don't go out."