'The US is ready': INDOPACOM leader confident in armed forces' ability to defend Taiwan
by
Wyatt Olson
Stars and Stripes
August 6, 2021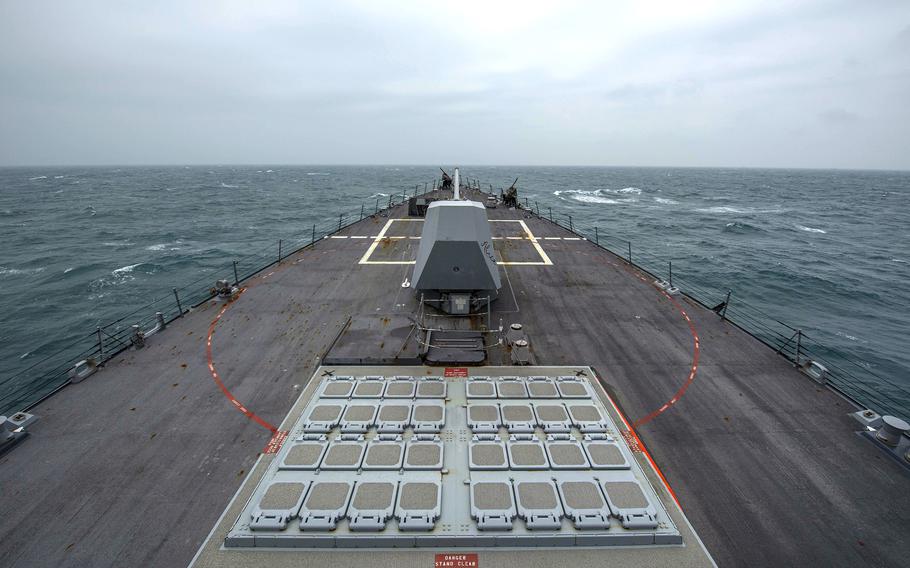 The United States is capable of assisting and defending Taiwan in the event of a military crisis, the commander of all U.S. forces in the Pacific said Thursday.
"There is a narrative that we see often in the media that talks about the U.S. and the West in decline," Adm. John Aquilino, head of U.S. Indo-Pacific Command, said during a virtual appearance at the Aspen Security Forum in Colorado when asked to describe America's ability to defend Taiwan.
"I think what I'd start with is that that narrative is certainly being pushed by our adversaries," Aquilino said. "I want to be very clear — we have the world's greatest military on the planet.
"We are here to continue to operate to ensure peace and prosperity through the region, and we have to be in a position to ensure that status quo remains as it applies to Taiwan."
Aquilino said Beijing's heavy-handed actions in Hong Kong since last year have heightened his concern over China's intentions toward Taiwan, which the Communist Party of China regards as a renegade province that must, at some point, become reunified with the mainland.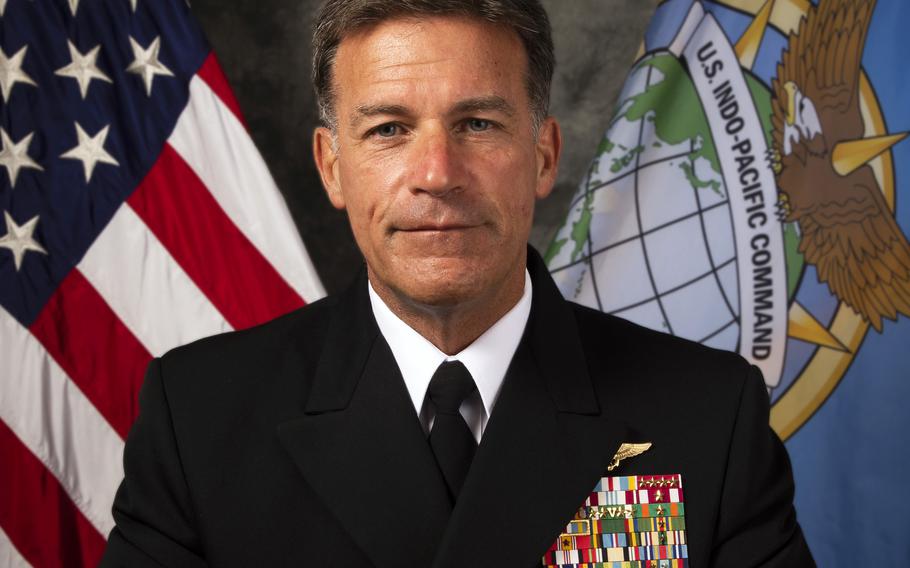 Beijing had guaranteed a degree of autonomy for Hong Kong when the British government turned the colony over to China in 1997. But last summer it imposed a new security law that was quickly used to imprison and harass pro-democracy advocates.
The move has left many international observers wondering if Beijing is planning overt military action to reunify Taiwan.
Chinese military aircraft have stepped up incursions into Taiwan's air defense identification zone over the past year.
The U.S. State Department on Wednesday approved the sale of about $750 million in arms to Taiwan, the first such sale by President Joe Biden's administration. It includes 40 self-propelled howitzers.
The sale "interferes in China's internal affairs and undermines China's sovereignty and security interests," a spokesman for China's Foreign Ministry said in a statement posted online Thursday.
"China will resolutely take legitimate and necessary counter-measures in light of the development of the situation," said the statement, which offered no further details.
In light of China's more aggressive posture toward Taiwan, Hong Kong and the contested South China Sea, questions about how the U.S. would respond to a military crisis in the Taiwan Strait are no longer academic.
During a conference call with reporters Sunday while in Guam, Gen. Charles Flynn, commander of U.S. Army Pacific, was asked whether soldiers could rapidly deploy "in case Taiwan is invaded by China."
"The Army is always able to rapidly deploy," Flynn said. "And we have a range of forces out here in the Pacific — from forcible entry forces to motorized forces to sustainment, communications, cyber, electronic warfare, intelligence, security-force assistance — all ranges of capabilities within the Army, that can move at speed and at scale, to conduct operations across the region."
Aquilino echoed Flynn in his remarks Thursday.
"The U.S. is ready for any contingency should it occur," he said, touting the concept of "integrated deterrence" in such an event.
"That view of integrated deterrence is designed for the entire joint force to be able to operate in a synchronized fashion in all domains — as we integrate cyberspace and space capabilities — as we do it with all forms of U.S. national power," he said. "And as we synchronize those with our most critical asset — and that is our allies and partners.
"So, when we pull all those together, let me just say that I have a level of confidence that the U.S. military and Department of Defense is in a good place."