Okinawa police arrest American base worker on attempted rape allegation
by
Mari Higa
Stars and Stripes
August 3, 2021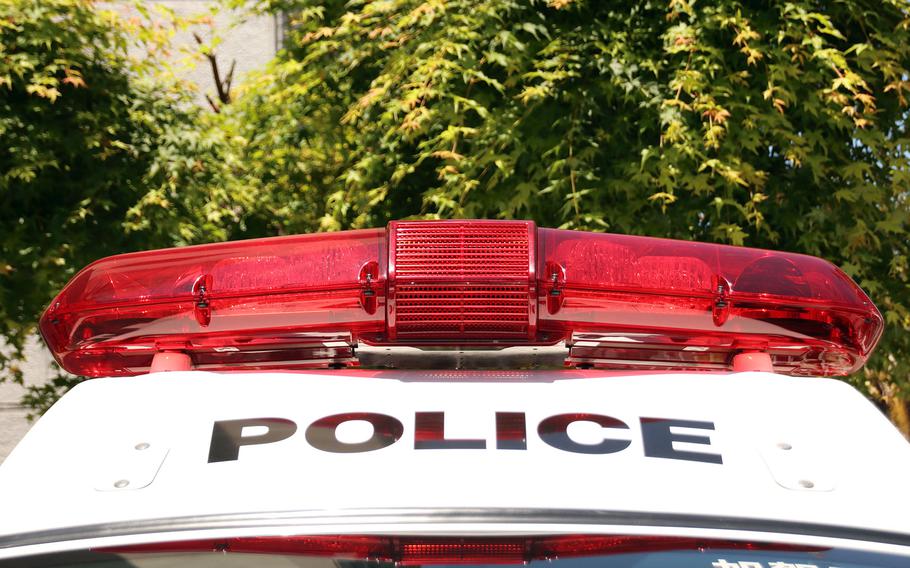 CAMP FOSTER, Okinawa — An American civilian working on a U.S. Marine Corps base in Japan was arrested Friday on suspicion of attempted rape, an Okinawa Prefectural Police spokesman said Monday.
Rushane Joel McKoy, 25, of Chatan Town, was taken into custody at 2:14 p.m. Friday and is being held at the Okinawa Police Station, the spokesman said in a phone interview.
"The suspect in question is an Army and Air Force Exchange Service associate at Marine Corps Air Station Futenma," an AAFES spokesman, Army Staff Sgt. Mark Kauffman, said in an email Tuesday. "AAFES takes allegations of misconduct seriously and is fully cooperating with this ongoing investigation."
McKoy is accused of trying to force an Okinawa woman in her 30s to have sexual intercourse around 5:50 a.m. April 17, the spokesman said.
The base worker "admitted to the allegation," according to the police spokesman, who spoke anonymously in line with department rules.
McKoy allegedly pushed the woman down and attempted to sexually assault her but ended his attack "because the victim resisted and screamed," the spokesman said. The woman called police immediately after the incident, he said.
McKoy was initially arrested July 15 on suspicion of interference of public duties. Police say he pushed a male officer during a house search following the April 17 incident.
McKoy was released Friday but immediately arrested again on suspicion of attempted forcible sexual intercourse, the spokesman said.
Stars and Stripes reporter Seth Robson contributed to this report.