Japan details a 'sense of crisis' over Taiwan in annual defense white paper
by
Seth Robson and Hana Kusumoto
Stars and Stripes
July 13, 2021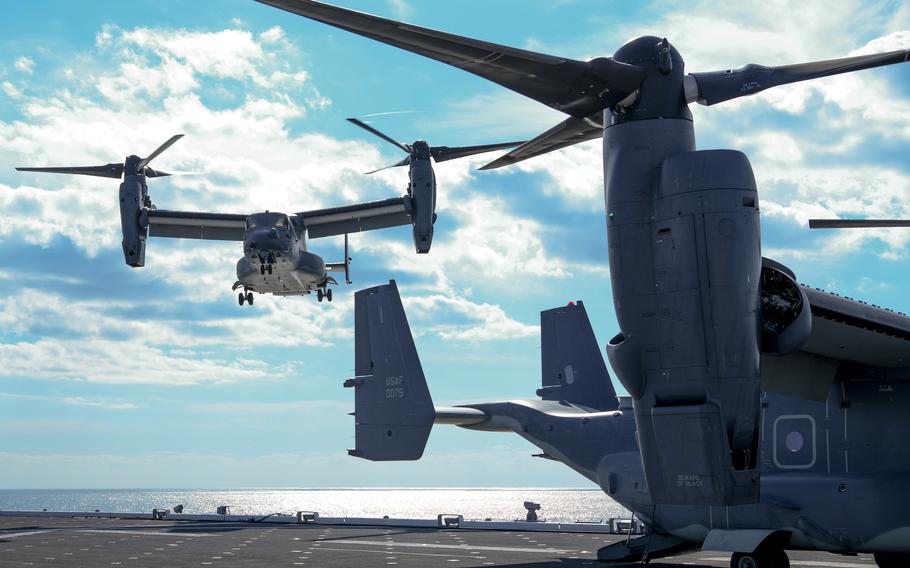 TOKYO — Japanese military planners are focused on Taiwan "with a sense of crisis," according to a Ministry of Defense report released Tuesday.
"Stabilizing the Taiwan situation is important for Japan's national security and stability of the international community," states the annual white paper, which was adopted by the country's cabinet that day. "We need to pay close attention with a sense of crisis more than ever before."
The United States and Japan have been strengthening their alliance as China continues to expand its military with the stated goal of occupying Taiwan, a U.S.-armed democracy the communists regard as a rebellious province.
The allies would have to defend Taiwan in the event of a major problem, Japan's deputy prime minister, Taro Aso, said during a political fundraising event July 5, according to Kyodo News.
An invasion of the island by China could be seen as an existential threat, allowing Japan to exercise the right to collective self-defense, he said, according to the report.
Asked about the comments at a press conference the next day, Pentagon press secretary John Kirby told reporters that U.S. policy on Taiwan remains unchanged.
"We continue to observe the One-China Policy," he said, referring to one acknowledging that Beijing believes it has sovereignty over Taiwan. The sides split during a civil war in 1949. China considers the island a breakaway province that should be brought under its control by force if necessary.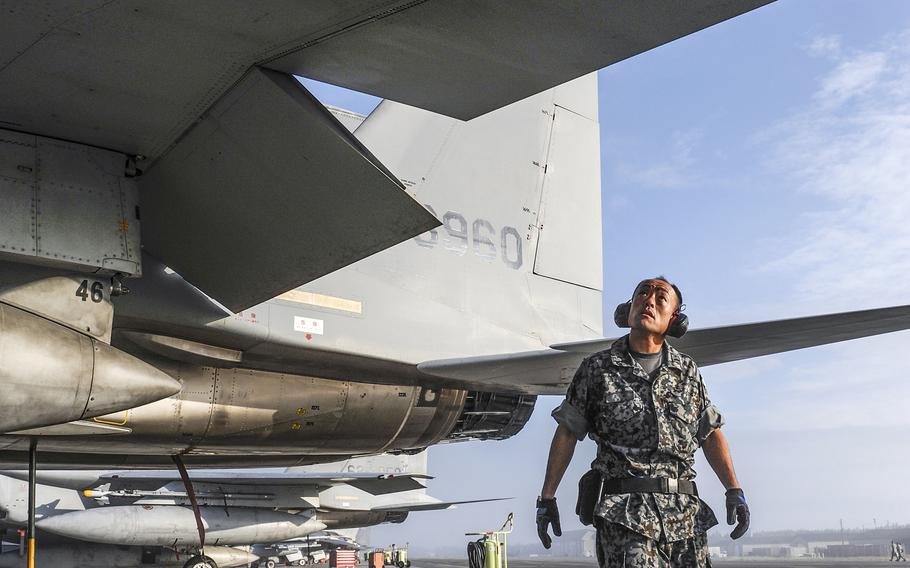 It is possible that China will attempt to invade Taiwan, the defense white paper states.
"In such situation, it has been indicated that it will attempt to deter or try to delay potential intervention by the U.S.," it says.
While China possesses an overwhelming number of troops, its capability of landing and invading Taiwan is limited, according to the paper.
"In recent years, however, China has been steadily improving its landing and invasion capabilities by building large amphibious ships," the report states.
Incursions by China
China has repeatedly entered Japanese territorial waters and its ships have been spotted almost every day near the Senkaku Islands, Minister of Defense Nobuo Kishi said in a statement released with the white paper.
Japan and the U.S. have vowed to defend the chain, which is also claimed by Taiwan and China.
"The situation is becoming more serious," Kishi said.
There are many security issues in the Indo-Pacific region, such as China's expansion of its naval activities and missile development by North Korea. The importance of the region is increasing as it is going through a global power balance change, he said.
"It goes without saying that we need to strengthen our defense capability and expand the role we can play ourselves," he said. "It is necessary to coordinate closely with countries that share the same basic values."
Kishi stressed the importance of the Japan-U.S. alliance.
"We will put our efforts into further strengthening deterrence and countermeasures capability as an ally in order to continue to further strengthen the unwavering bond between Japan and the United States as Japan-U.S. Alliance is the foundation of peace, security, and prosperity of the region," he said.
Japan is also looking to enhance its space, cyber and electronic warfare capabilities amid competition from China, according to the white paper.
"In order to adapt to increasingly rapid changes in the security environment, Japan must strengthen its defense capability at speeds that are fundamentally different from the past," the report states.
Defense-related expenditures for the 2021 fiscal year, which began April 1, have been increased to $46.5 billion, up 1.1% on the previous fiscal year's budget, according to the report.
Japan plans to set up a new unit, tentatively named the Space Operations Group, to specialize in space missions. The country established its first space unit — the Space Operations Squadron — at Fuchu Air Base, Tokyo, in May 2020.
"[The Ministry of Defense] is working to deploy a radar and its operation system which will monitor threats to Japanese satellites such as space debris," the report states.
Japan's pursuit of military space capabilities parallels that of its American ally. The U.S. Space Force, established as a military service branch in December 2019, stood up the four-member 16th Expeditionary Space Flight-Alpha, 16th Space Control Squadron, at Camp Kinser, Okinawa, in September 2020.
China is the primary challenge for U.S. forces preparing to fight and win in any future conflict in space, the chief of the U.S. Space Command, Army Gen. James Dickinson, said during a visit to Tokyo in May.
Boost to cyber, electronic warfare
Japan's military is also enhancing electronic warfare capability by strengthening its ability to neutralize the radar and communications of adversaries who intend to invade the country, the report states.
Initiatives include establishing a Japan Ground Self-Defense Force electronic warfare unit, developing stand-off electronic warfare aircraft, and researching a high-power microwave systems and high energy laser system, according to the report.
Japan's military has taken comprehensive measures to secure information systems and deal with cyberattacks using specialized units, the white paper states.
A recent competition was held to identify personnel with cybersecurity expertise. The military is promoting the use of external human resources through efforts to recruit a chief cybersecurity adviser with advanced knowledge, according to the report.
In the next fiscal year, Japan plans to buy a new military satellite, four conventional F-35A Lightning II stealth fighters, two F-35Bs, which are capable of short-takeoffs and vertical landings, and three P-1 patrol aircraft, according to the report.
The country also plans to build two destroyers and a submarine, refurbish its Izumo-class destroyers, and buy missile defense systems and stand-off missiles, the report states.