'Coach Bill,' a longtime educator and coach for DODEA-Pacific schools, dies at 73
by
Dave Ornauer 
Stars and Stripes
June 29, 2021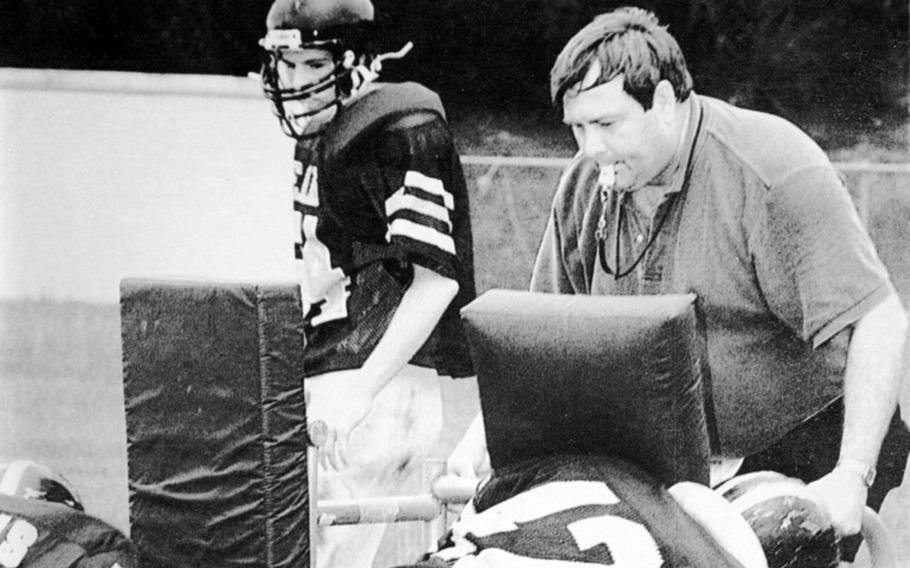 CAMP FOSTER, Okinawa — A former teacher and coach who spent three decades working with students at Defense Department schools on Okinawa, in South Korea and in the Philippines has died at age 73.
William Mierzejewski, better known as "Coach Bill," died Thursday at Wyoming Medical Center in Casper after a three-month bout with idiopathic pulmonary fibrosis.
"He was passionate about everything," said Lori Johnson, a 1992 graduate of the now-shuttered Seoul American High School at Yongsan Garrison. "He had an impact on so many. There was a life lesson to be learned in everything he taught."
Originally from Plainville, Conn., and a graduate of Brigham Young University, Mierzejewski joined Department of Defense Education Activity-Pacific on Okinawa for the 1983-84 school year after serving in the Peace Corps in Afghanistan during the 1960s and '70s.
He taught physical education, science and health at Makiminato Middle School and coached football at Kubasaki High School until 1988, when he moved to Seoul American. He taught and coached there until 1991.
After a yearlong stint at George Dewey High School on Naval Station Subic Bay, Philippines, Mierzejewski moved back to Okinawa in 1993 for his last teaching post at Kadena High.
He led Panthers basketball teams to four DODEA-Pacific Far East Tournament finals, his girls winning in 1994. His Panthers football team beat Yokota High School 35-12 on Nov. 13, 1993, an inter-district game in which fullback Joshua Brandt and tailback Robert Eaves each ran for more than 200 yards.
"The best coach I ever had," Brandt recently told Stars and Stripes.
Jason McPhie, a 1990 graduate of Seoul American, called Mierzejewski's coaching style "passionate and pure."
"His true ability was to connect with us personally and we all felt special to him and the team," he said. "He believed in us, so we believed we could. I still use that today in my adult life."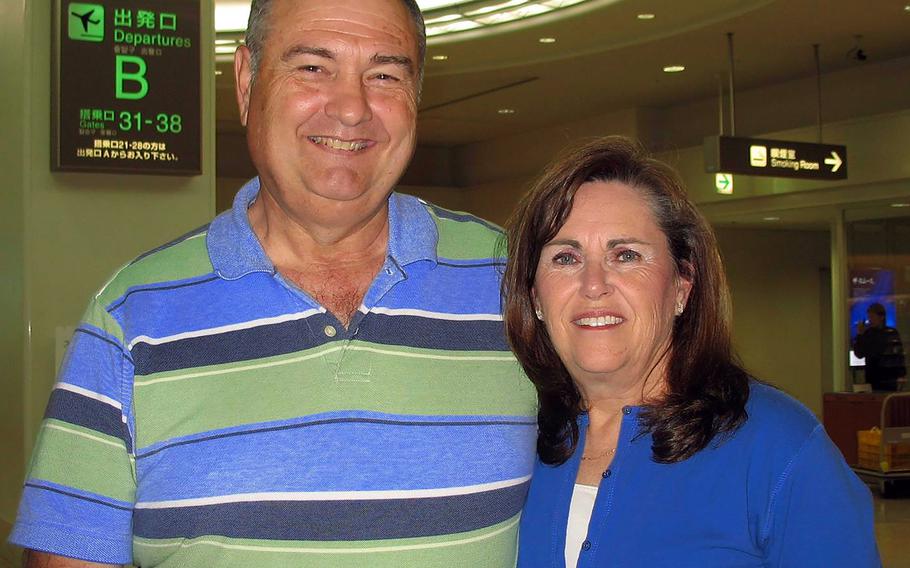 Mierzejewski became a full-time DODEA administrator on Okinawa in 2000. He retired in November 2011.
He is survived by his wife of 50 years, Melene, their five children and 11 grandchildren. A memorial service is scheduled for 11 a.m. Friday at the Church of Jesus Christ of Latter-Day Saints in Thermopolis, Wyo.
Twitter: @DaveOrnauer