Troops, from divers to musicians, help DODEA students connect STEAM subjects to real life
by
Daniel Betancourt
Stars and Stripes
June 7, 2021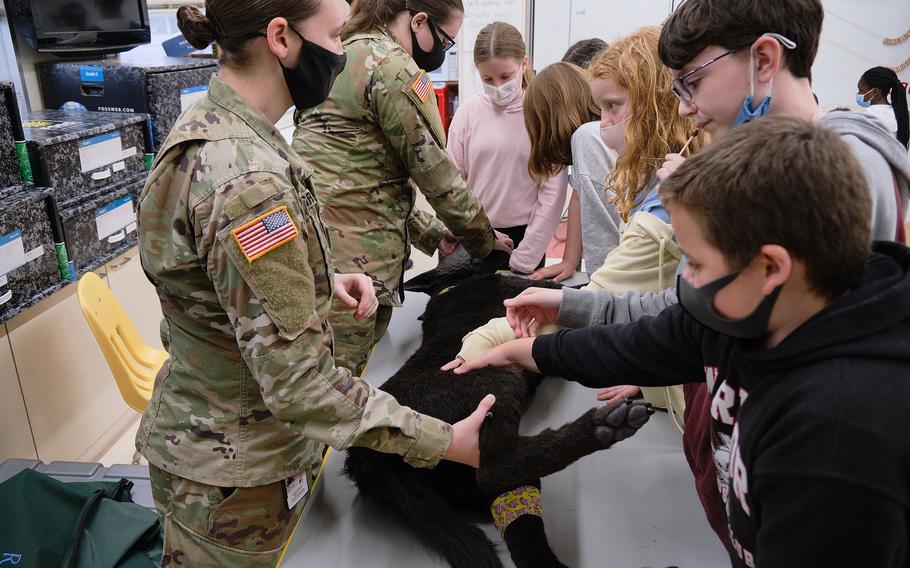 NAVAL AIR FACILITY ATSUGI, Japan — Navy divers, a Marine Corps explosive ordnance disposal team and the 7th Fleet band were among those who recently demonstrated their expertise in science, technology, engineering, arts and mathematics to more than 300 students during STEAM Day at Shirley Lanham Elementary School.
The STEM subjects — science, technology, engineering and mathematics — have been viewed for some time as essential as American students fell behind their peers academically in other countries. But educators are recognizing the value and depth of an arts education, too, said Nathan Rogers, an Advanced Academic Programs and Services teacher, during an interview with Stars and Stripes following the May 27 event.
"STEAM is just like STEM, we just add in the A for Arts," he said. "All students may not excel in mathematics or technology, so it is good to show them that it is not all about academics."
Art can encompass a variety of subjects, from traditional mediums like drawing and painting to culinary, Rogers said.
STEAM Day at Lanham started in 2017 and "has become an event everyone looks forward to now," he said. "The goal is to expose our students to these different subjects and how it makes that connection to real life. Because a lot of times when you read about it, it's sort of the theory, but when they see it all in action, I think it plants a seed."
Other presenters included DODEA teachers from nearby Camp Zama, the headquarters for U.S. Army Japan; the Army's 340th Chemical Company, whose soldiers deal with chemical, biological, radiological and nuclear contaminant cleanup; and public health workers.
The students operated some military equipment, built and raced Lego cars, saw the latest technology in treating animal wounds, enjoyed jingles both familiar and new and made their own lava lamps.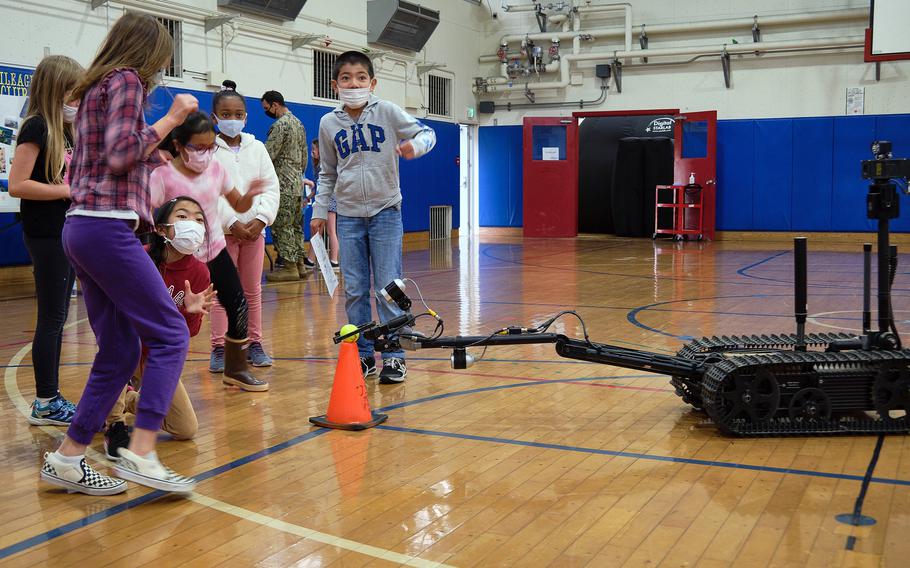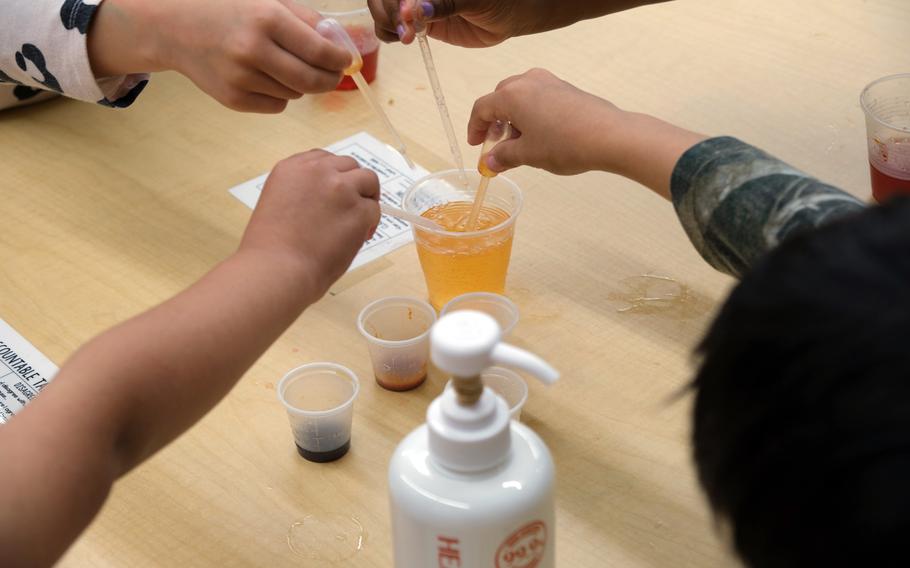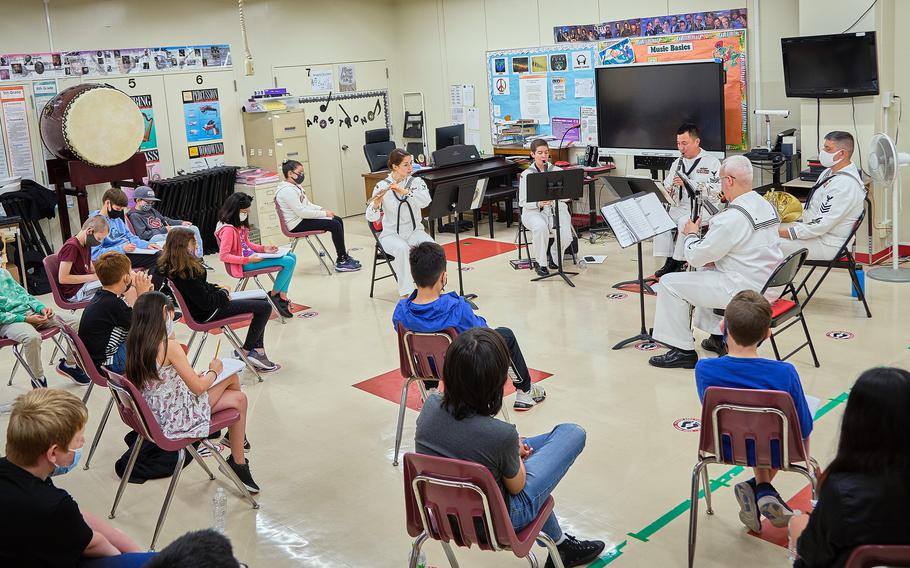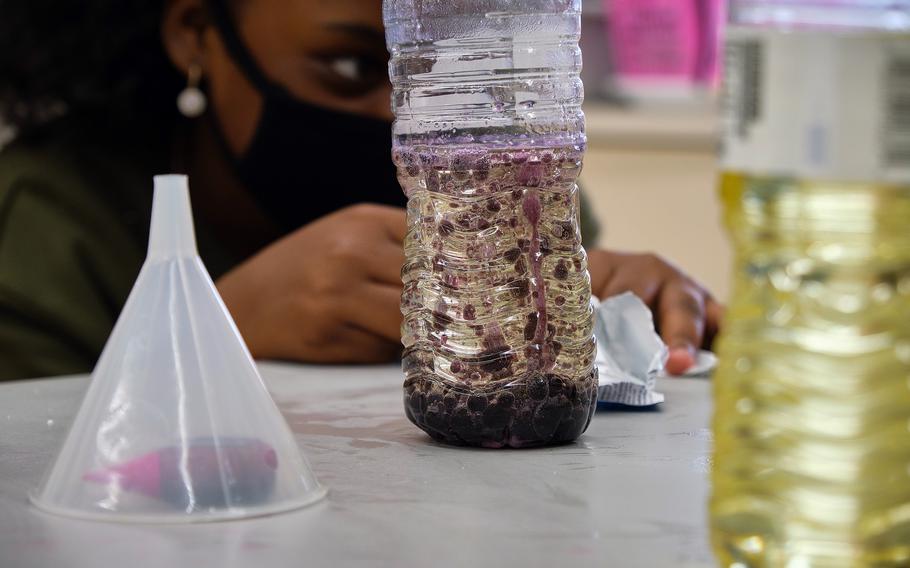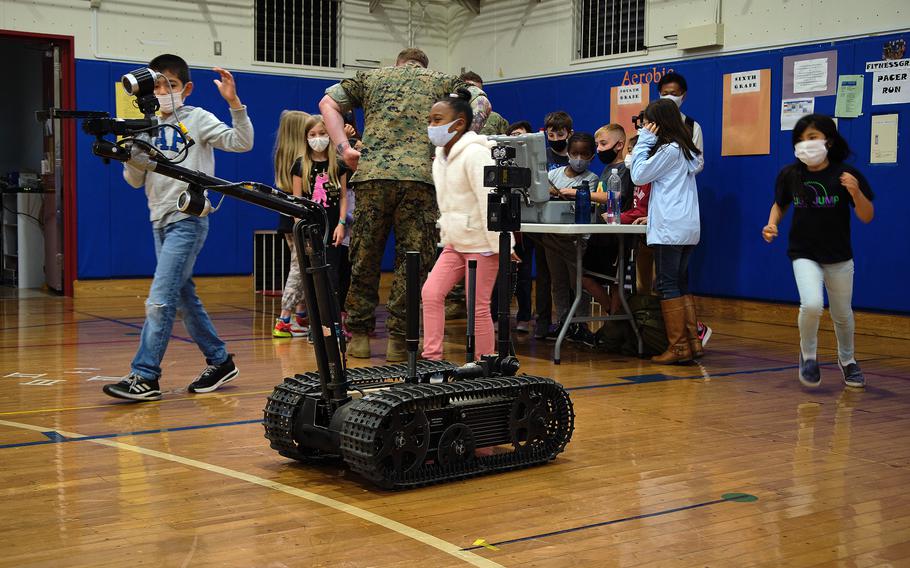 Each class saw around seven presentations, because of time constraints, Rogers said.
"For me it is all about our students and trying to do something that they can benefit from, so I did not mind going the extra mile to reach out to people so the students will have a successful STEAM Day turnout," he said. "If they enjoyed the day, then it was all a success."
Twitter: @Beta_Stripes