South Korean police look into complaints about US troops' misconduct at huge beach party in Busan 
by
Matthew Keeler and Yoo Kyong Chang
Stars and Stripes
June 1, 2021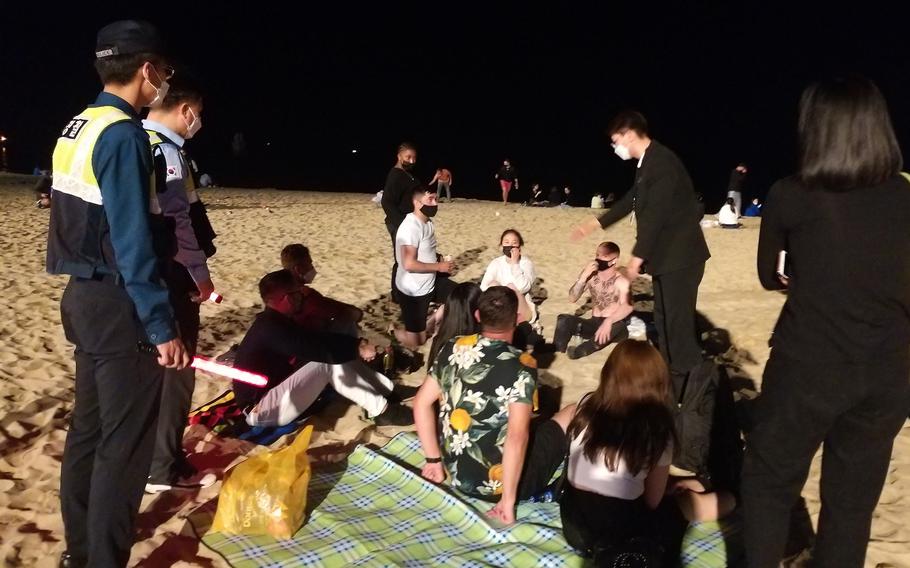 OSAN AIR BASE, South Korea — U.S. Forces Korea is cooperating with an investigation by Korean National Police into allegations of service members' misconduct at a popular beach in Busan over Memorial Day weekend, according to a USFK statement Tuesday.
Haeundae Police responded to more than 30 reports on Saturday night of a large party on the beach involving 1,500 or more foreigners. Many were disregarding South Korea's coronavirus rules for wearing masks in public areas, maintaining 6 feet between individuals and limiting groups to five people, an officer who responded to the complaints told Stars and Stripes on Tuesday.
Additional complaints included drinking, smoking, setting off fireworks, loud music, singing and close-contact dancing. Although drinking is allowed, smoking and the use of fireworks are prohibited on public beaches.
Many foreigners at the beach "seem to be USFK service members because they wore a crew cut," the police officer said. "I mean, cropped close in military style. They seemed to have gathered there for enjoying a U.S. holiday called Memorial Day."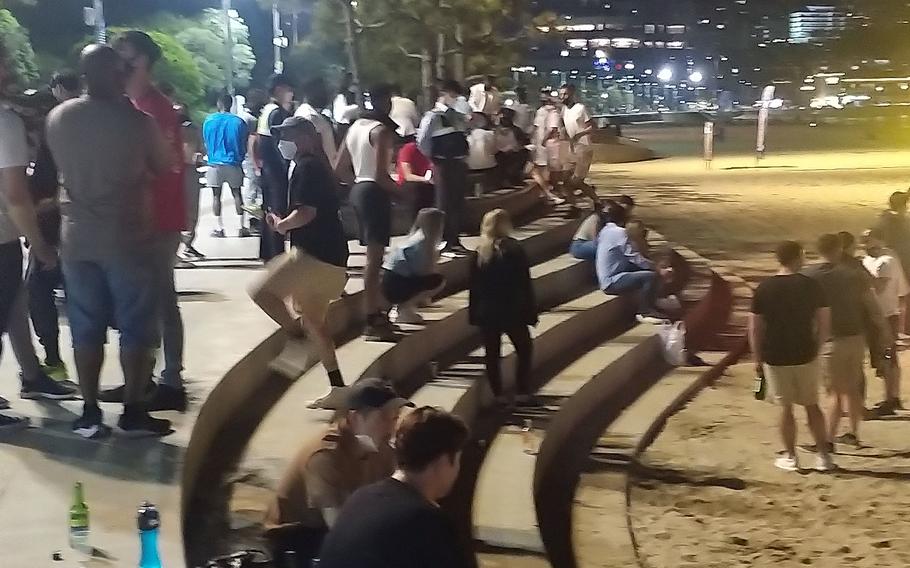 Police said they received no reports that South Korean citizens were threatened or injured at the beach.
South Korean government officials typically speak to the media on condition of anonymity.
USFK acknowledged the complaints in a statement Monday from spokesman Col. Lee Peters. The command declined further comment, citing the Korean police investigation.
"USFK is aware of the alleged behavior at Haeundae Beach and is cooperating with the KNP — who maintain jurisdiction of this investigation — and local authorities to determine if USFK-affiliated individuals were involved," Peters wrote.
U.S. military police accompanied by police civil servants from Haeundae patrolled the beach together from 9 p.m. to midnight Sunday, according to the Haeundae officer.
Less than a year ago, more than 200 Korean police officers were dispatched to the same area to break up disruptive festivities after receiving more than 70 complaints from local residents during a Fourth of July celebration.
At the time, USFK expressed regret for the inconvenience and disruption the behavior caused the people of Busan.
Twitter: @MattKeeler1231