Veteran of almost three decades of Mideast conflict takes command of Hawaii's 25th Infantry Division
by
Wyatt Olson
November 6, 2019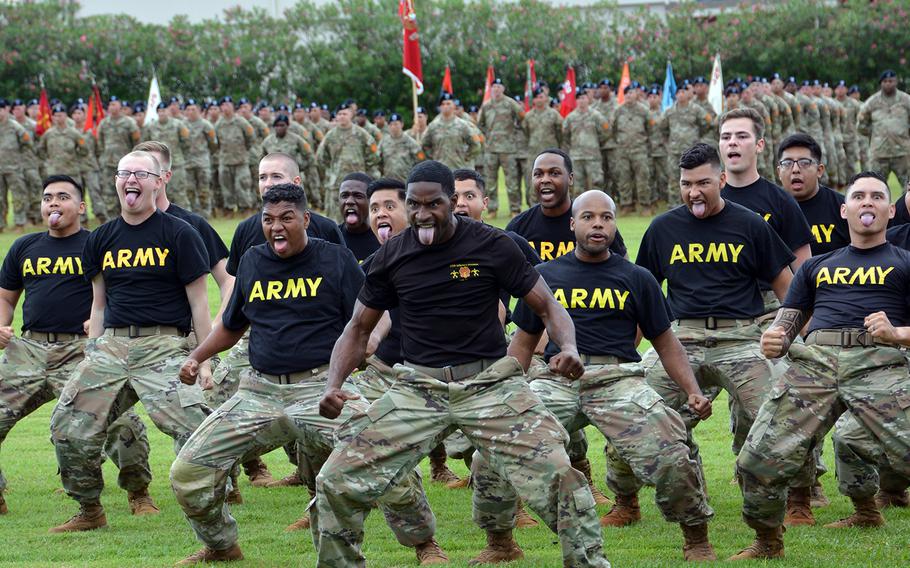 SCHOFIELD BARRACKS, Hawaii — Maj. Gen. James Jarrard's career of Army leadership has spanned from Operation Desert Storm in Kuwait in 1991 to the recent command of forces for Operation Inherent Resolve that decimated the Islamic State caliphate.
On Tuesday, he took command of the 25th Infantry Division and its roughly 12,000 soldiers during a ceremony at Schofield Barracks, Hawaii.
He replaces Maj. Gen. Ronald Clark, who has held command since January 2018. Clark is slated to serve as the next chief of staff for U.S. Indo-Pacific Command.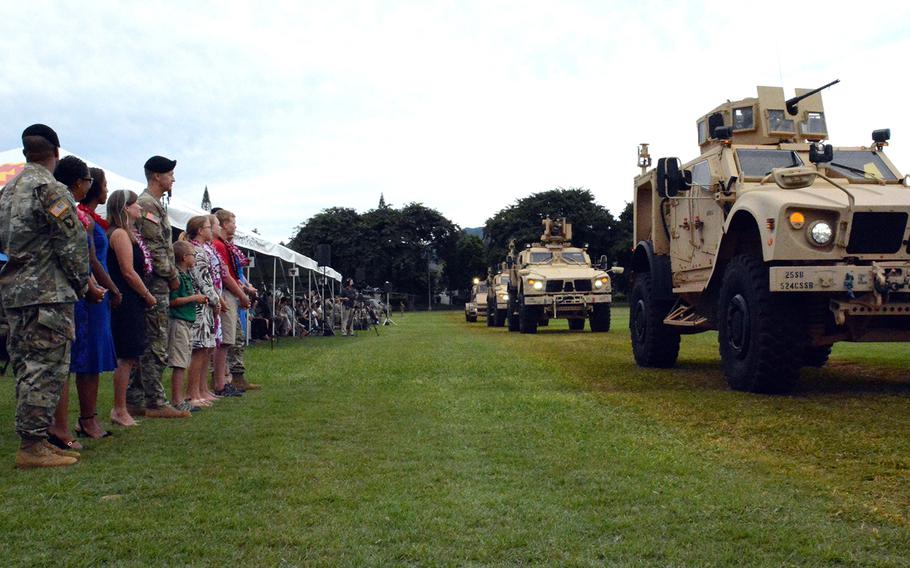 Jarrard most recently served as director of operations for U.S. Special Operations Command at MacDill Air Force Base, Fla.
He served as a company commander with the 25th Infantry Division back in the 1990s.
"I think he 25th Infantry Division has a long and distinct history of developing and maintaining partnerships with all of our key allies and partners throughout the Pacific region," he told reporters after the ceremony. "It is my intention to continue to maintain those that are deep and well solidified and to improve on those that aren't."
Command Sgt. Maj. William Pouliot assumed the position of the division's senior enlisted adviser during the ceremony.
Lt. Gen. Gary Volesky, commander of I Corps and Joint Base Lewis-McChord, Wash., told the audience that Clark took command of the 25th at a time of heightened tensions with North Korea — "one of the most challenging times, not only for this division, but for our Corps and our nation."
"We thought we were only months away from deploying our forces to the Korean peninsula," Volesky said of the period when North Korea was stepping up test-firing of ballistic missiles.
"Even though he hadn't been in the position long, Maj. Gen. Clark quickly identified which systems had to be instituted immediately and developed a superb plan to prepare his division to deploy, fight and win," Volesky said.
As those tensions eased, Clark maintained a tempo that kept the division's units dispersed in the Pacific as a means of deterring regional threats and set to deploy "at a moment's notice," he said.
The commander of the 25th Infantry Division also serves as senior commander of U.S. Army Hawaii.
In that role, Clark came under fire earlier this year after a 7-month-old girl died at an unlicensed day care at the Army-managed Aliamanu Military Reservation in Honolulu.
Military police had shut down the unlicensed day care several times in the months preceding the child's death, but it had quickly resumed operation each time.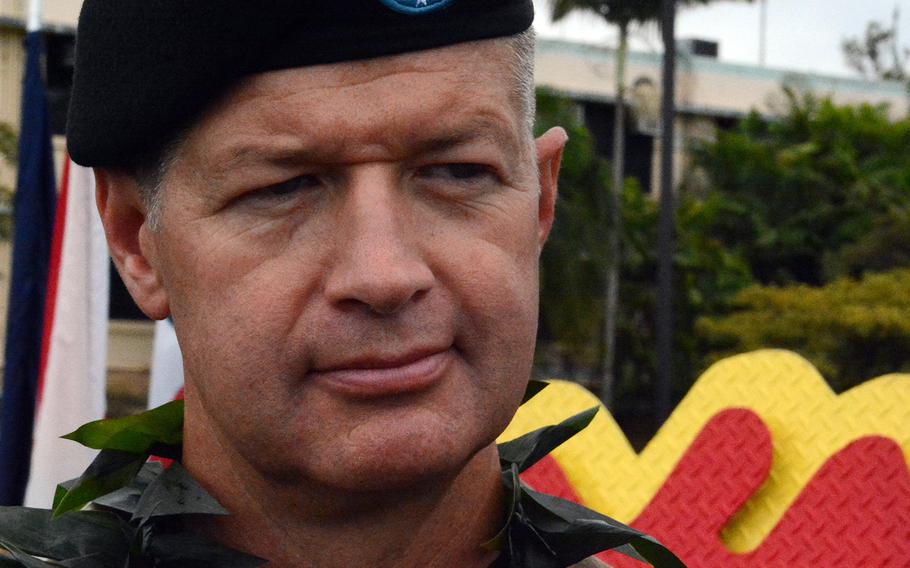 The girl's mother and other residents of the military community have criticized U.S. Army Hawaii officials for not more speedily evicting the day care provider, who has since been charged with manslaughter and is awaiting trial.
U.S. Army Hawaii has completed an investigation into the death and the administration of home-based child care on Army installations, but it did not release the findings to the public and has no plans to do so.
The 25th Infantry Division was activated on Oct. 1, 1941 – just two months before the Japanese surprise attack on Oahu – and it has always been based at Schofield Barracks.
"We're the only division in the United States Army that serves where it was born," Clark said during the ceremony as he stood facing a formation of 1,000 soldiers.
"You are our nation's finest warriors," he said. "You're the best trained, most fit, most cohesive team of teams I have ever served with. It is my personal and professional honor to have served in your ranks."