National Guard to support Puerto Rico earthquake recovery 'as long as they need us'
by
Rose L. Thayer
January 29, 2020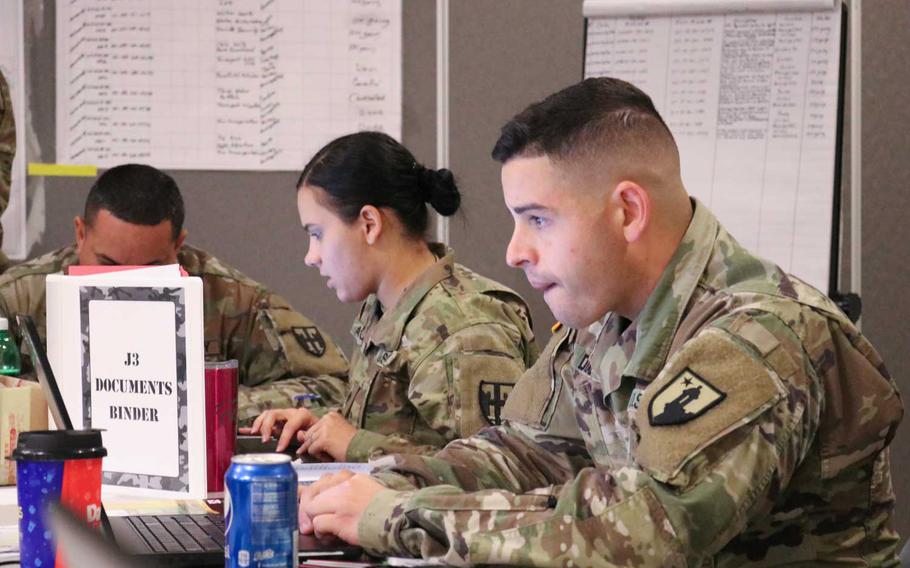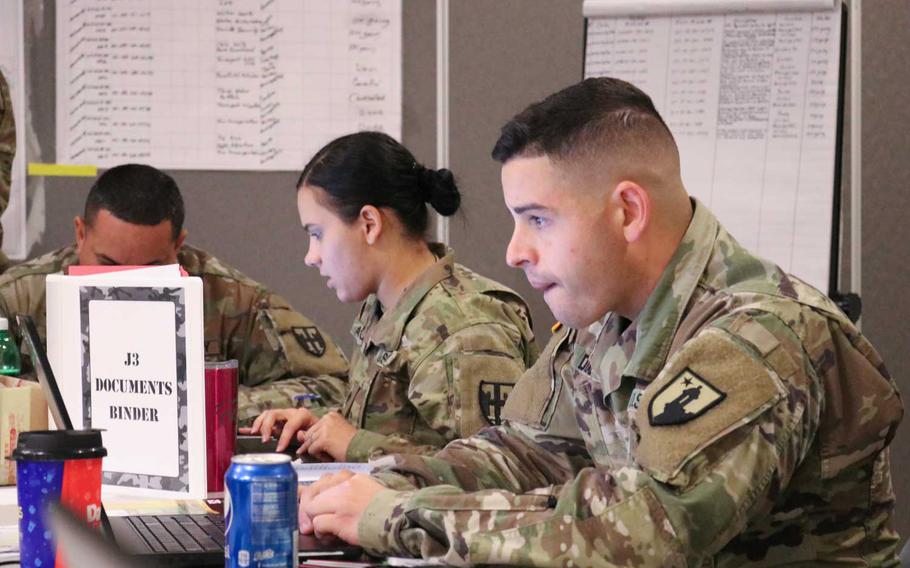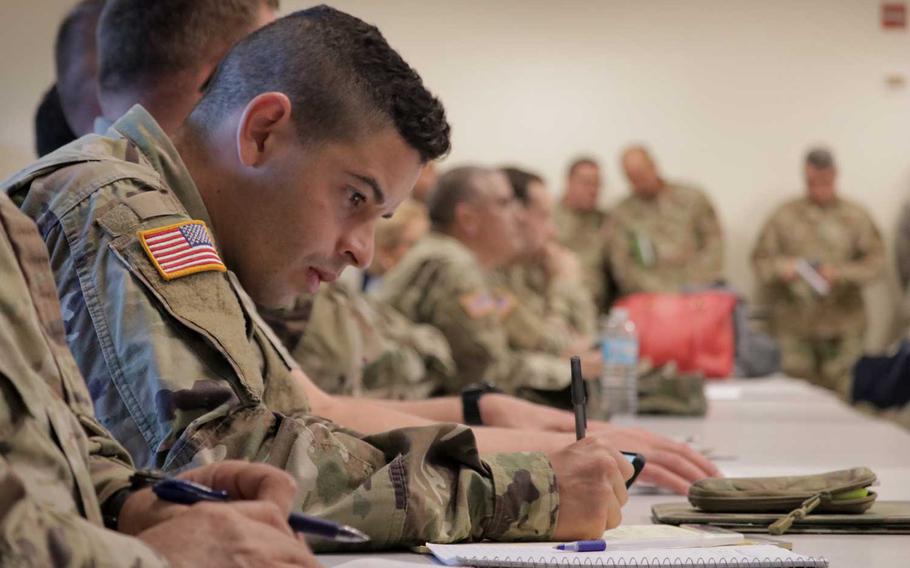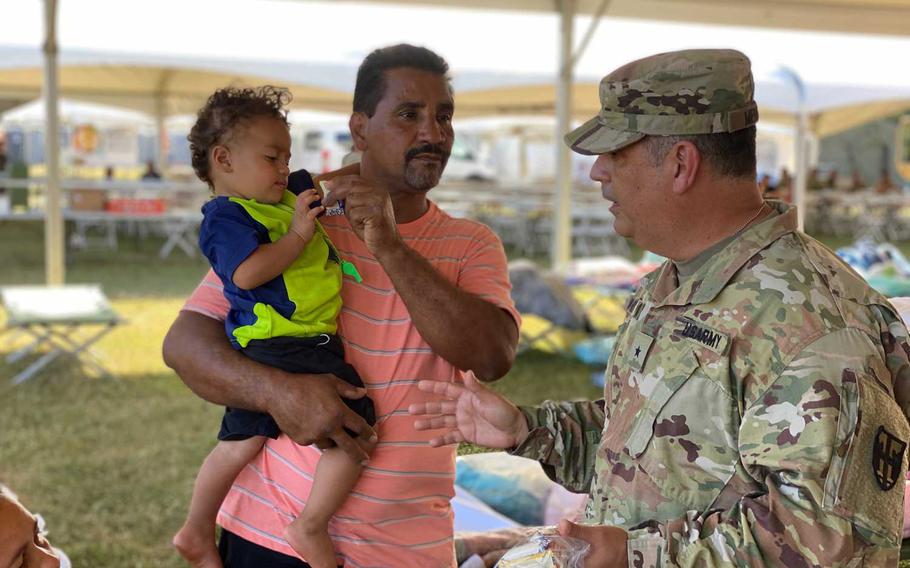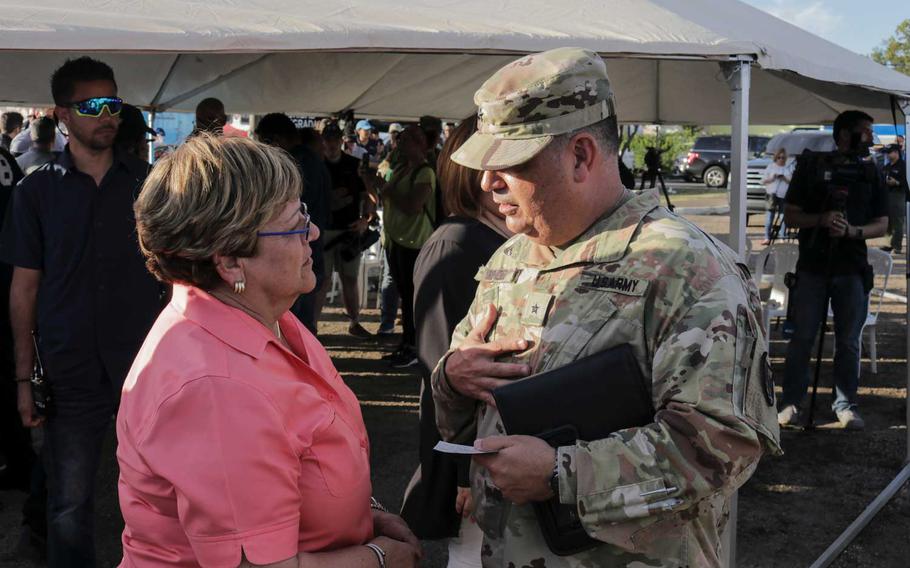 Asleep in his home near San Juan, Puerto Rico, the earth shook Spc. Jean Paul Diaz Ortiz awake at 4:25 a.m. Jan. 7.
"It was so shocking," he said. "Never in my life have I wanted to see the sun so badly than on that day."
Diaz ran outside with his dogs and found his neighbors panicking, as they had just endured a 6.4-magnitude earthquake, the strongest in a series of tremors to shake the island during the past month. That quake caused one death and more than $200 million in damage. It triggered Gov. Wanda Vázquez to activate the island's National Guard, and about 1,100 troops from Puerto Rico, Ohio and New Mexico remain on the job.
A few days after the earthquake, Diaz, a 26-year-old Puerto Rico National Guard soldier and graduate student, got a call to report for duty Jan. 12. Having joined the Guard two years ago, it was his first official assignment.
"I definitely do feel that I'm contributing right now to what's going on," said Diaz, who serves as a sustainment liaison officer for a joint task force, coordinating the distribution of resources to where they need to go.
Most of that coordination relates to the five base camps built at the request of the Puerto Rico Housing Administration along the southern portion of island where the earthquake caused the most damage. Guard troops provide security at these camps, as well as medical services and three hot meals a day to the more than 1,000 people living in the five shelters, said Brig. Gen. Miguel Mendez, the commander of the military's earthquake response mission.
"We continue to improve the facilities in the camps," Mendez said. "Especially since we have had some rainy days that have affected us, we've installed wooden floors using pallets where residents are living and sleeping."
Members from a Puerto Rico Army Reserve unit brought shower and laundry facilities to the camps, but in the next week or two, those services with transition to a private company, he said. Otherwise, the Guard is "prepared to provide support as long as they need us."
As the island continues to feel earthquake aftershocks, Mendez said their timeline for support is being reassessed to meet the situation.
Aftershocks from the Jan. 7 earthquake will persist for years to decades, though with decreasing frequency, according to a U.S. Geological Survey report released Wednesday. Earthquakes will likely be felt on a daily basis for several more months.
Because of the fear and anxiety this ongoing threat causes for some people, a National Guard chaplain is available to speak with residents of each of the five camps.
"Residents at the camps fall into two groups," Mendez said. "One group had some of significant damage to their houses. The other group, even though there is no visible damage, they are afraid to go back to their houses."
Two years ago, Mendez said he was doing similar work following Hurricane Maria, which ravaged the entire island in September 2017. That disaster, which kept the National Guard activated for nine months, called for more engineer work of clearing roads and creating safe transportation routes.
"Puerto Ricans are helping Puerto Ricans no questions asked, no excuses made. They follow in the mission and look forward to being an asset toward giving all citizens and populations a better way of living," Mendez said.
As for Diaz, though he's only had one day off to allow him to catch up with his school work, he said it is all worth it to know he is helping out his community.
"My people are currently suffering. My family members are suffering. My loved ones are suffering. I have to make sure that all the help that can be provided them from the National Guard of Puerto Rico gets to them and that is my purpose right here, right now," he said.
Thayer.rose@stripes.com Twitter: @Rose_Lori