Cuba quietly releases from prison a Cuban-American teacher convicted of espionage
By
Miami Herald
August 31, 2022
---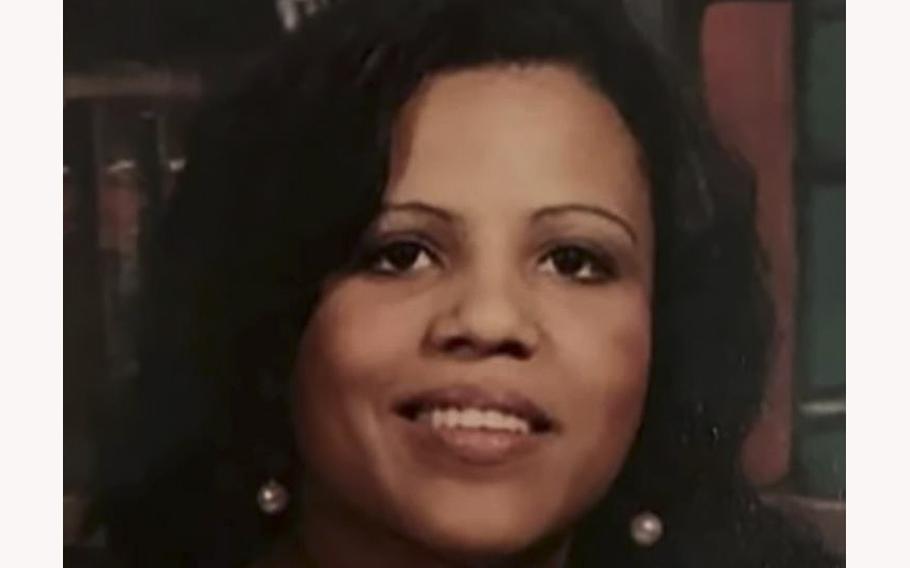 (Tribune News Service) — The Cuban government has quietly commuted the sentence of Alina López Miyares, a Cuban-American teacher in Miami who was sent to prison after she was accused of espionage in 2017, in an unusual gesture that might signal Havana's willingness to remove a diplomatic roadblock to further engagement with the United States.
Citing good conduct, her chronic high blood pressure and "elemental principles of humanism," a military court released López Miyares on parole last month. However, she cannot leave the country until 2030, when the 13-year original sentence ends, according to a copy of the July 8 court decision obtained by the Herald.
Jason Poblete, one of her lawyers and president of the Global Liberty Alliance, said there was "notable progress" in the case and that her family hopes she could return to her home in the U.S. soon.
Her 93-year-old mother, Alina Miyares, who used to travel to the island to take food and medicine to her imprisoned daughter, recently had to move to an assisted-living facility.
López Miyares, 64, was arrested when she arrived in Havana in January 2017. She and her Cuban husband, Félix Martín Milanés Fajardo, 65, a reserve lieutenant colonel in Cuba's Ministry of Interior, were accused of passing Cuba secrets to the FBI and the CIA, supposedly in exchange for help in getting her husband out of the country, according to official documents of the case seen by the Miami Herald.
Milanés Fajardo was accused of passing on Cuban intelligence agents' names, phones and pseudonyms. López Miyares was accused of being an intermediary with U.S. intelligence officers.
But it is unclear from the court documents if Cuban prosecutors had any evidence of these activities when they arrested López Miyares, who was originally detained for arranging an "illegal departure" for her husband.
The only evidence mentioned in the legal documents are three notebooks with phone numbers allegedly belonging to U.S. officials who were supposedly in contact with López Miyares; bank data that Cuban prosecutors said could be tied to money paid to the couple for their services; and phones numbers and other details supposedly of active and retired Cuban intelligence agents.
But those notebooks were retrieved and brought to Cuba by the mother of López Miyares after she was arrested, as a show of cooperation with Cuban authorities.
The documents also mention that Milanés Fajardo allegedly informed the Ministry of Interior, which is in charge of Cuban intelligence, that U.S. intelligence officials had approached his wife. His defense lawyer said the retired lieutenant colonel shared "harmless" data to "misinform" the U.S. officials.
In a letter the Cuban government sent to the United Nations Working Group on Arbitrary Detention in February, the island's authorities contended that allegations that López Miyares was arbitrarily detained "were false" and that due process was followed in her case.
The couple was found guilty of espionage and sentenced in a closed-door summary trial in a military court in October 2017. She was sentenced to 13 years in prison, and Milanés Fajardo to 16.
Through the five years she was in prison in Cuba, López Miyares has maintained her innocence. After she was tried, her mother and brother told the Miami Herald they believed her husband had manipulated her.
According to the original sentencing document, the couple had an affair in the late 1980s and early 1990s, when Milanés Fajardo, an officer in the Interior Ministry's General Intelligence Directorate, was working under diplomatic cover in Cuba's mission to the United Nations in New York.
Several years later, they rekindled their relationship and married in 2007 without her family knowing. She frequently traveled to the island to meet him. In 2015, she obtained permanent residency in Cuba.
Cuban court documents described Milanés Fajardo as an alcoholic who was financially dependent on his American wife.
For several months, López Miyares' family didn't know what she was accused of in Cuba. Because she has double citizenship — she was born on the island — Cuban authorities denied her access to U.S. consular services.
In April of 2021, López Miyares' lawyers petitioned Cuba's Supreme Court to release her on parole. They also requested a pardon from Cuban leader Miguel Díaz-Canel and the country's Council of State.
Her release was first reported by Spain-based independent news outlet Cibercuba.
Ongoing negotiations?
Given the history of the relationship between the U.S. and Cuba, negotiations to free Americans imprisoned on the island are often tricky, and decisions are taken at the highest levels of both governments.
In December 2014, Alan Gross, a USAID contractor accused by Cuba of committing crimes against state security, was freed in a prisoner exchange for three Cuban spies serving time in the U.S. Cuba also released from prison a former Cuban intelligence agent who had worked with U.S. intelligence. At the time, the Obama administration refused to call the exchange of prisoners a swap but referred to it as "parallel humanitarian gestures."
The State Department did not say if the release of López Miyares on parole resulted from negotiations between the two countries. And it did not say if the U.S. government considers her imprisonment unjust — although she has been included on a list of 67 Americans currently held hostage or unjustly detained in foreign countries compiled by the James W. Foley Legacy Foundation.
"One of the most important priorities of the Department of State and U.S. embassies and consulates abroad is to provide assistance to U.S. citizens who are incarcerated or detained abroad," a State Department spokesperson told the Herald. "We take this role seriously and are monitoring the situation."
Cuban authorities have not hidden their disappointment with the Biden administration, which they originally believed was going to follow Obama's engagement policies. The Cuban government's harsh response to the islandwide July 11 protests last year chilled the relationship further. Still, an immigration crisis forced the Biden administration in April to engage in the first high-level talks with Cuba since Biden took office.
Since then, tensions have eased a bit, with Díaz-Canel publicly thanking the United States for offering technical assistance in combating a deadly fire at an oil storage facility in Matanzas in early August.
But the jailing of July 11 protesters and the López Miyares case stand in the way of better relations, a message State Department officials, the Catholic Church and members of the Cuban-American community have conveyed to Cuban authorities.
Efforts to free López Miyares also square with the Biden administration's vows to bring home Americans unjustly detained in other countries.
Secretary of State Antony Blinken said this week the United States offered a deal to Russia for the release of basketball star Brittney Griner, arrested on drug charges, and Paul Whelan, an American executive accused of espionage by Moscow. Earlier this year, U.S. officials arranged a prisoner swap with Russia for the release of former U.S. Marine Trevor Reed. And Venezuelan leader Nicolás Maduro released two American detainees after a White House delegation traveled to the country to explore the possibility of lifting some sanctions on the Caracas government.
©2022 Miami Herald.
Visit miamiherald.com.
Distributed by Tribune Content Agency, LLC.
---
---
---
---