Virgin Islands National Guard officer charged with DUI
By
The Virgin Islands Daily News
March 8, 2022
---
(Tribune News Service) — Virgin Islands National Guard Lt. Col. David McCoy Ginn was arrested Sunday and charged with driving under the influence of alcohol, according to V.I. Police.
Ginn was arrested at around 6:30 p.m. and charged with driving under the influence of an intoxicating liquor and negligent driving. He posted his V.I. driver's license in lieu of $1,000 bail and appeared in V.I. Superior Court for his advice-of-rights hearing Monday.
The incident occurred on Melvin H. Evans Highway in the area of Carino's Water when a police officer noticed a blue Jeep Wrangler driving erratically and conducted a traffic stop.
The officer said the driver, later identified as Ginn, was "swaying and holding on to his vehicle for support," and smelled of alcohol, according to the probable cause fact sheet filed by police.
The officer asked for Ginn's driver's license, and he provided her with his military identification. Ginn said he had just left Leatherback Brewing and had asked a friend to drive him home, but the friend wasn't ready to leave, according to the fact sheet.
Ginn told the officer he had two beers, adding that, "If you do this to me, you are going to end my career. We all make mistakes," and "admitted to me that he was wrong for driving while intoxicated," according to the fact sheet.
The officer said she saw two empty plastic cups in the center console of the vehicle.
Ginn kept moving his head while the officer was trying to perform a horizontal gaze nystagmus test, in which he was instructed to follow her pen with his eyes only, and refused to perform other field sobriety tests, according to the fact sheet.
While waiting for another police unit to arrive, "Mr. Ginn started to talk in an aggressive manner stating, 'Call the governor. Call Poleon. Call Officer Griffin. I have a top security clearance. I want the chief of police here immediately," and told her to "Call my commanding officer," Adjutant Gen. Kodjo Knox-Limbacker, according to the fact sheet.
Ginn refused to sign the document advising him of his rights, and refused to submit to a chemical blood alcohol content test. Police said he was released to the custody of Major Jerry Smith and advised to appear in court via video conference Monday.
In court, defense attorney Pamela Colon said police did not have probable cause to stop Ginn, and "all of the driving activities could be accounted for in potholes and nothing further."
Assistant V.I. Attorney General Amie Simpson said the officer stopped Ginn after watching him swerve between lanes, and stop and turn the vehicle suddenly. When she stopped him, the officer said he was swaying and smelled of alcohol.
Magistrate Judge Ernest Morris Jr. agreed that the officer presented "cumulative reasons for the initial traffic stop, and then according to the officer she detected the odor of an alcoholic beverage."
Ginn is lieutenant colonel of the 23rd Weapons of Mass Destruction Civil Support Team in the V.I. National Guard, Colon said, adding "for example, they responded to some of the Limetree incidents where there is public danger for any sort of chemical or release, fire, etc."
Morris said the statute does not call for Ginn to surrender his driver's license, and ordered him to post $1,000 cash bail. Arraignment is scheduled for March 23.
(c)2022 The Virgin Islands Daily News (St. Thomas, VIR)
Visit The Virgin Islands Daily News (St. Thomas, VIR) at www.virginislandsdailynews.com
Distributed by Tribune Content Agency, LLC.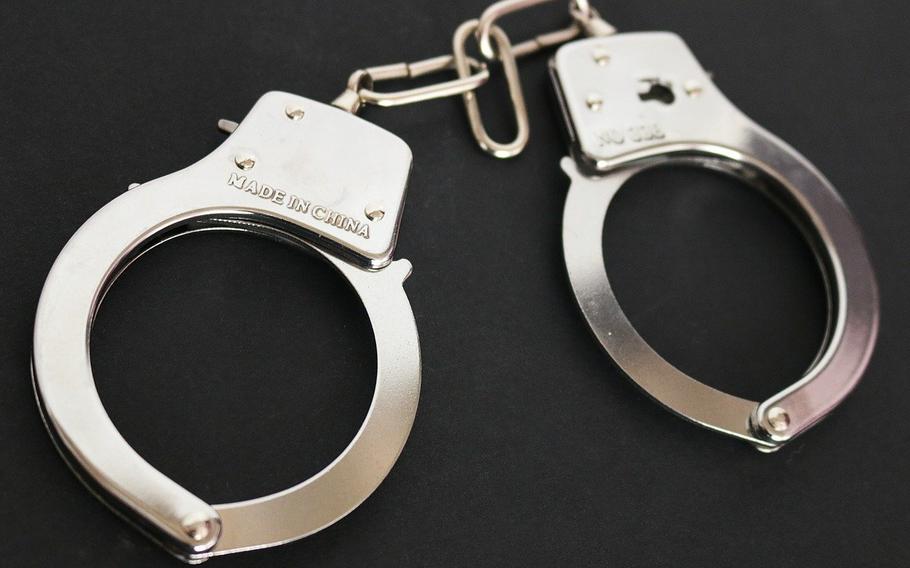 ---
---
---
---