37 Cuban migrants landed in Key West over the weekend, US Border Patrol says
by
David Goodhue
Miami Herald
December 21, 2021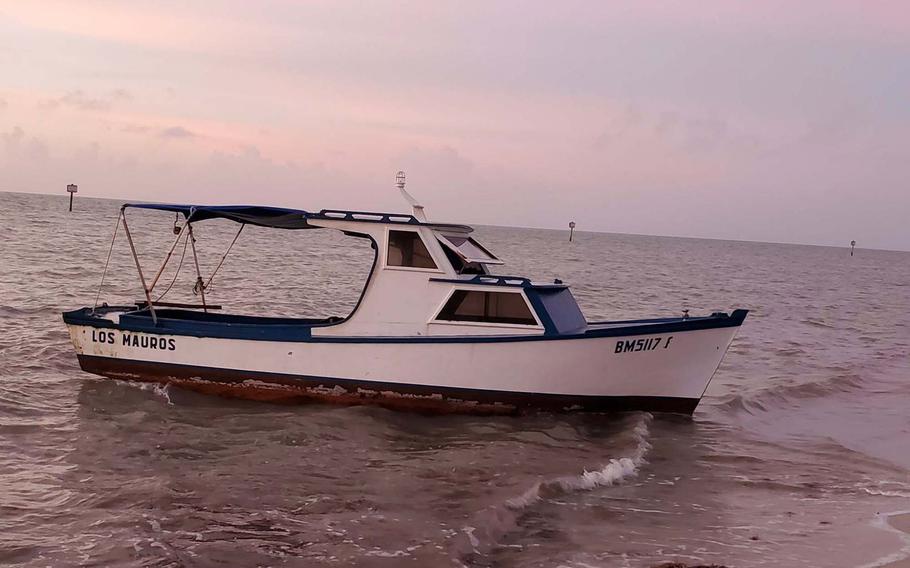 MIAMI (Tribune News Service) — The Florida Keys continue to see an influx of migrants landing on its shores and being stopped at sea.
The U.S. Border Patrol on Monday said that 37 migrants from Cuba landed in Key West Saturday morning around 5:30 a.m.
They arrived in two wooden fishing boats, said U.S. Customs and Border Protection Division Chief Adam Hoffner. They told agents they left from an area near Artemisa, Cuba, Hoffner said.
"This continues to be a dangerous journey across our Florida Straits. During an event last week, three Cuban migrants found themselves in a potentially life-threatening situation when their raft capsized while at sea," Hoffner added. "Fortunately, there were no injuries associated with this event."
The incident Hoffner referenced took place Dec. 12. The Coast Guard rescued the migrants about 4 miles off Sombrero Beach in the Middle Keys city of Marathon.
On Monday afternoon, a small group of migrants came ashore around Mile Marker 105 in Key Largo. According to initial reports from the Monroe County Sheriff's Office, the group consisted of about four or five people.
Hoffner said the incident is under investigation.
The federal government tracks migration by the fiscal year, which begins and ends in October. Maritime migration from Cuba to South Florida has increased dramatically since fiscal year 2020, when only 49 people from Cuba were caught at sea trying to make it to the states.
The next fiscal year, that number shot up to 838, according to the Coast Guard. With less than three months into fiscal year 2022, the Coast Guard notes that it has already stopped more than 400 Cubans at sea en route to South Florida.
This has been the busiest the Coast Guard, U.S. Customs and Border Protection and the Border Patrol have been in nearly five years.
Experts on Cuba say more and more people are willing to risk their lives — and getting sent back — because of deteriorating political and economic conditions within the island nation, including crackdowns on critics of the communist government.
———
©2021 Miami Herald. Visit miamiherald.com. Distributed by Tribune Content Agency, LLC.
---
---
---
---