Anti-ISIS coalition shifts focus to Africa as Iraq combat mission ceases
by
Chad Garland
Stars and Stripes
December 10, 2021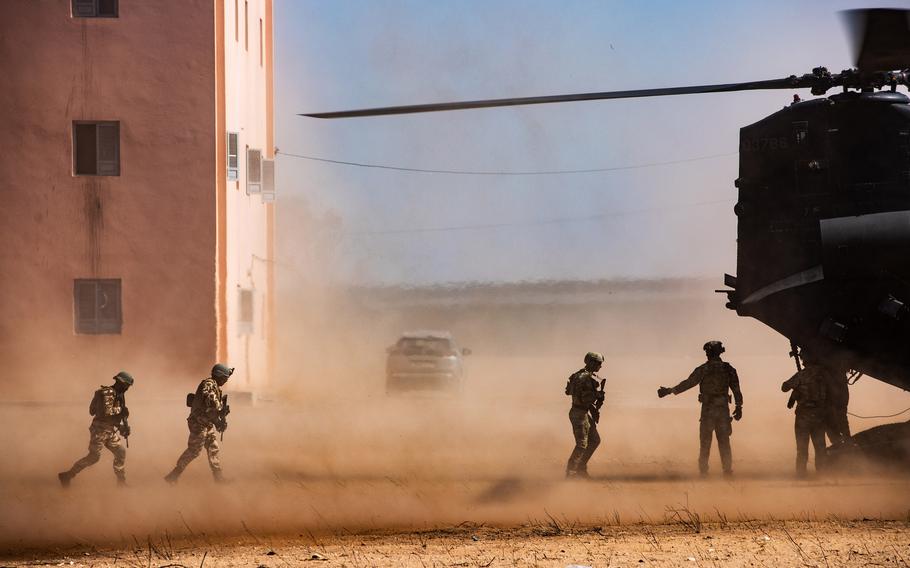 The U.S. and its allies are stepping up efforts to counter the Islamic State group in Africa as U.S. forces wind down their combat role against ISIS in Iraq.
Last week in Brussels, the U.S. and Italy announced the formation of the Africa Focus Group within the Global Coalition to Defeat ISIS, the State Department said. Morocco and Niger will co-chair with the U.S. and Italy, said an agency statement issued Dec. 3.
U.S. and allied officials have warned of a proliferating terrorist threat in Africa, prompting Secretary of State Antony Blinken to say this summer that Washington supports greater coalition efforts there.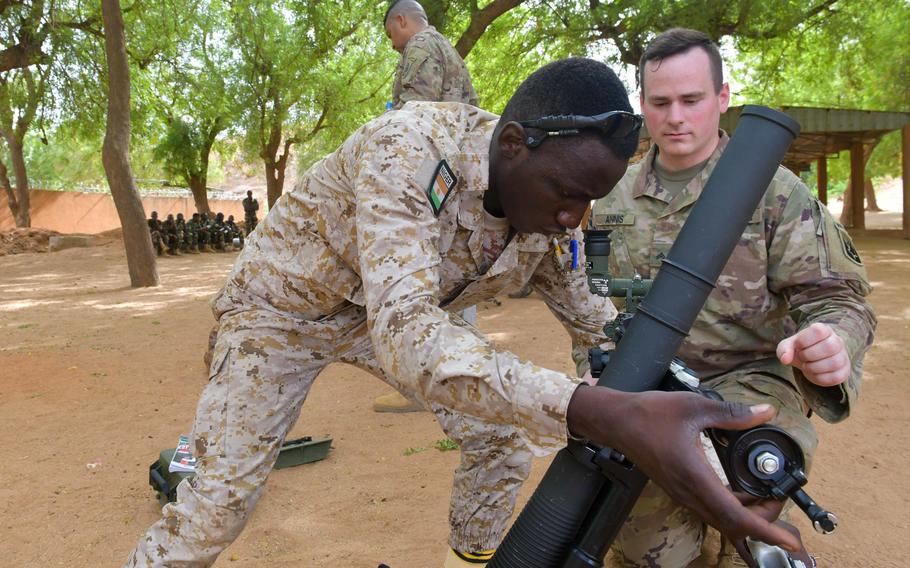 More than 2,100 people were killed in ISIS-initiated attacks in Africa between October 2020 and October 2021, Blinken said in a video Dec. 2 following the first meeting of the Africa Focus Group.
Italian Foreign Minister Luigi Di Maio said in June that he had urged the creation of an Africa-focused working group after witnessing an "alarming phenomenon" of proliferating terrorist cells in east Africa and the Sahel region, the swath below the Sahara spanning the north and west of the continent.
The anti-ISIS coalition was created a little over seven years ago, as the terrorist group swept across large swaths of Iraq and Syria.
It ousted the terrorist group from the last of its territorial holdings in early 2019, but the U.S. and its partners say the militants remain a threat in both countries.
While supporting increased focus on Africa, the U.S. will still be keep a close eye on Syria and Iraq, Blinken said in June.
This month, the coalition welcomed the African country of Burkina Faso as its 84th member.
The Africa Focus Group is expected to help the coalition build up civilian institutions and synchronize those efforts with existing initiatives, the State Department said.
News of the group's creation came just days before the announcement Thursday of the formal end of the Pentagon's combat mission in Iraq.
Thursday also marked the fourth anniversary of Baghdad's declaration that ISIS had been defeated in Iraq.
The number of U.S. troops deployed there, some 2,500, is not currently expected to change. Those who remain will serve in advisory roles to help the Iraqi military transition to a peacetime force, officials have said.
---
---
---
---