Joint UN report on Ethiopia civil war atrocities blames all sides for violations
by
Max Bearak
The Washington Post
November 3, 2021
NAIROBI, Kenya — A joint investigation released on Wednesday by the United Nations' main rights body and Ethiopia's state-appointed human rights commission found that all sides in the year-long civil war had "committed violations of international human rights, humanitarian and refugee law, some of which may amount to war crimes and crimes against humanity."
The report was much anticipated because the Ethiopian government has rejected the findings of previous investigations by groups such as Amnesty International and Human Rights Watch, which were based on interviews with refugees fleeing the besieged northern Tigray region. The government said it would heed this one and allow investigators access to the war zone.
Ethiopia's prime minister, Abiy Ahmed, said in a statement that he would "recognize and accept" the report despite "serious reservations" and claimed that the report vindicated the government as having not committed genocide or used deliberate starvation as a war tactic, though evidence of the latter has been unearthed by news outlets and corroborated by the U.N. as the war progressed.
On Tuesday, President Joe Biden announced his administration's intention to revoke long-standing trade benefits that enabled Ethiopia to export to the United States without paying duties, citing "gross violations of internationally recognized human rights."
Ethiopia's Trade Ministry responded in part by alluding to the rights report, which it said demonstrated the government's seriousness to bring perpetrators to justice.
"Only a government that's committed to the highest standard of transparency and integrity would subject itself to this kind of scrutiny," the ministry's statement said.
The conflict has displaced hundreds of thousands, brought Tigray to the brink of famine, and threatened to plunge the country, Africa's second-most populous, into a much broader civil war as the government loses its grip on power in the face of rebel gains.
The U.S. Embassy in Addis Ababa urged American citizens to avoid travel to Ethiopia and for those already in the country to leave.
The report's authors acknowledged being hampered in their ability to carry out a full investigation because of access restrictions by both rebels and the government and a general lack of cooperation from the warring parties, which include the Ethiopian and Eritrean governments and militias from Ethiopian regions including Tigray, Amhara, Afar and Oromia.
While describing heinous crimes committed on all sides of the conflict including door-to-door executions based on ethnicity, mass rapes, and torture, the report did not discuss the proportion of crimes committed by each side, and refrained from naming individual soldiers or commanders who may have been implicated in the 269 interviews that form the basis for the findings. It also did not mention that one of the U.N.'s main investigators was deported from Ethiopia in September without explanation from the government.
Tigrayan rebel leadership has also raised concerns of the impartiality of a report that is co-authored by investigators from a state-appointed institution, though it is headed by Daniel Bekele, who formerly worked for Human Rights Watch.
"As the conflict expands with more reports of violations and abuses, this report presents an opportunity for all parties to acknowledge responsibility and commit to concrete measures on accountability, redress for victims and the search for a sustainable solution to end the suffering of millions," Daniel said in a statement released along with the report.
His counterpart at the U.N. human rights body, former Chilean president Michelle Bachelet, said the report showed how the conflict had been characterized by "extreme brutality."
"As the conflict has escalated, with civilians as ever caught in the middle, it is vital that all parties heed the repeated calls to end hostilities and seek a lasting ceasefire," she said.
Some of the worst crimes are ascribed to Eritrean soldiers who allegedly carried out dozens of rapes and mutilations, and kidnapped thousands of Eritrean refugees from Ethiopia and brought them back to Eritrea, from where they had escaped the country's draconian military service and widespread political persecution.
Neither Ethiopia nor Eritrea is party to the International Criminal Court but the report's authors recommend a possible alternative international justice mechanism that would have to be agreed upon by the warring sides. The report alleged that Ethiopian investigations did not always comply with international standards, and were not always transparent.
Eritrea has rejected accusations of war crimes categorically. Ethiopia's government has said that a handful of soldiers are currently being tried in war-related murder and rape cases.
The cease-fire the report and Western powers have been calling for seemed a distant possibility on the day of the report's release, coming a day after Abiy declared a six-month state of emergency and officials in the capital Addis Ababa urged residents to take up arms to defend their neighborhoods from a possible incursion by Tigrayan and Oromo rebel groups that have recently taken numerous towns along the main highway heading into Addis Ababa from the north.
The state of emergency means that the government can impose a curfew, disrupt transport services and travel and detain indefinitely anyone suspected of having links with a terrorist group. Local administrations in some areas could be disbanded and a military leadership could be installed.
In a speech commemorating the war's one-year mark on Wednesday, Abiy aimed to rouse his supporters in the face of battlefield losses.
"The pit which is dug will be very deep, it will be where the enemy is buried, not where Ethiopia disintegrates," he said, according to a Reuters translation of the speech. "We will bury this enemy with our blood and bones and make the glory of Ethiopia high again."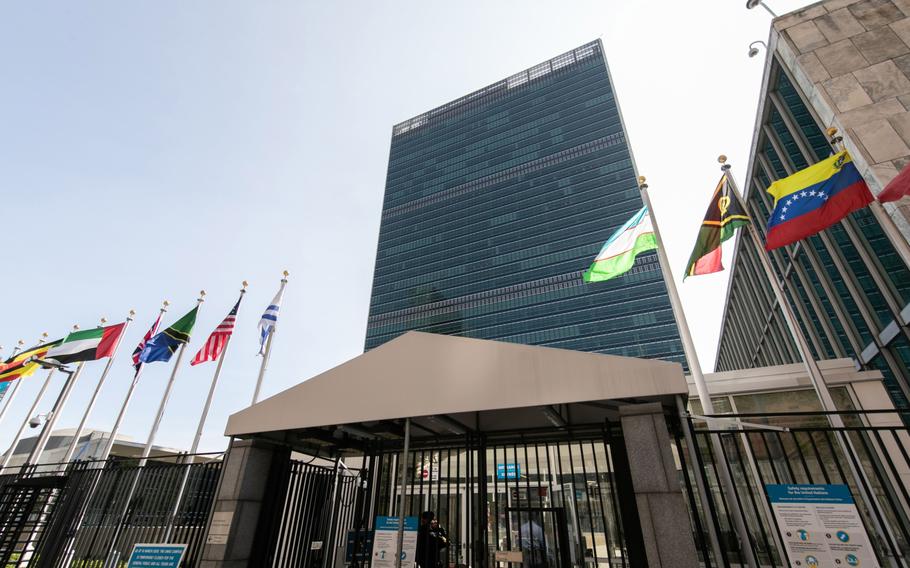 ---
---
---