Mali defies regional bloc to name junta leader interim president
by
Katarina Hoije
Bloomberg News
May 29, 2021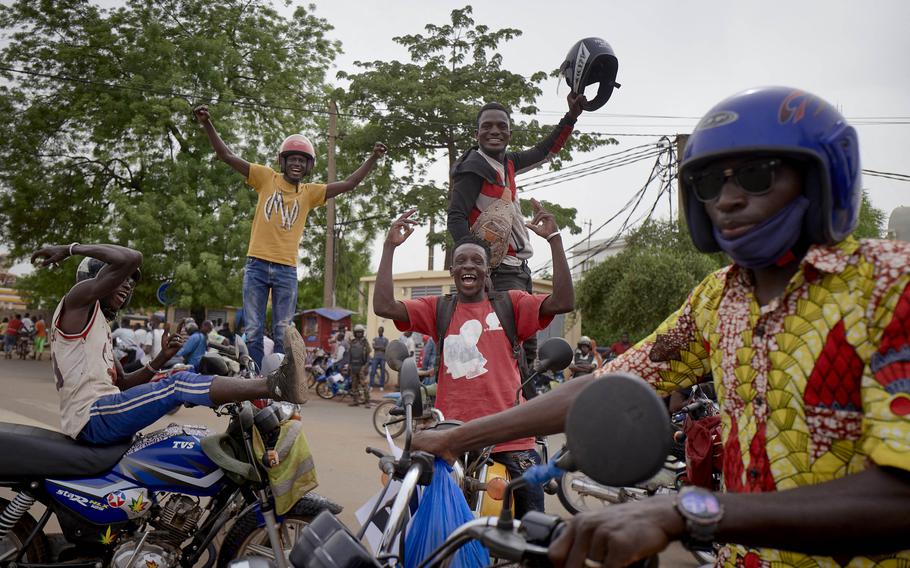 (Tribune News Service) Military Vice President Assimi Goita was appointed president of Mali's interim government despite widespread calls for a return to civilian rule.
Goita will resume the functions of president for the duration of the transition period and until elections are held, the Constitutional Court said in a statement late on Friday. The decision came ahead of a high-level meeting of West African heads of states which is expected to decide on a way forward for Mali.
Africa's third-biggest gold producer is still reeling from the overthrow of President Ibrahim Boubacar Keita in August. The political crisis threatens to further destabilize the West African nation that's seen as a linchpin in an international effort to contain a mushrooming insurgency by Islamist militants in the Sahel region.
Goita, a 38-year-old military officer, was appointed vice president of Mali's interim government after spearheading the Aug. 18 coup that saw the ouster of Keita. On Monday he ordered the arrest of Interim President Bah N'Daw and Prime Minister Moctar Ouane, who were meant to oversee preparations for elections in February next year. N'Daw and and Ouane resigned Wednesday while in military detention. They were later freed under pressure from the United Nations, France and regional authorities.
The Economic Community of West African States, ECOWAS, has called for an extraordinary summit of regional leaders Sunday. The regional economic bloc has insisted that Mali's interim government is headed by a civilian. The interim vice president shouldn't replace the interim president, ECOWAS said after lifting the sanctions imposed on Mali following the Aug. 18 coup.
It wasn't clear whether Goita would attend Sunday's meeting.
Late on Friday, Goita in a statement on public broadcaster ORTM said he would pick a prime minister from the M5-RFP opposition coalition that led mass protests over the summer calling for Keita to resign. An opposition spokesman said Saturday it had picked former trade minister Choguel Maiga as its candidate.
©2021 Bloomberg L.P.
Visit at bloomberg.com
Distributed by Tribune Content Agency, LLC