Former Air Force Academy pitcher Griffin Jax becomes the first Falcon to reach MLB
by
Brent Briggeman
The Gazette (Colorado Springs, Colo.)
June 7, 2021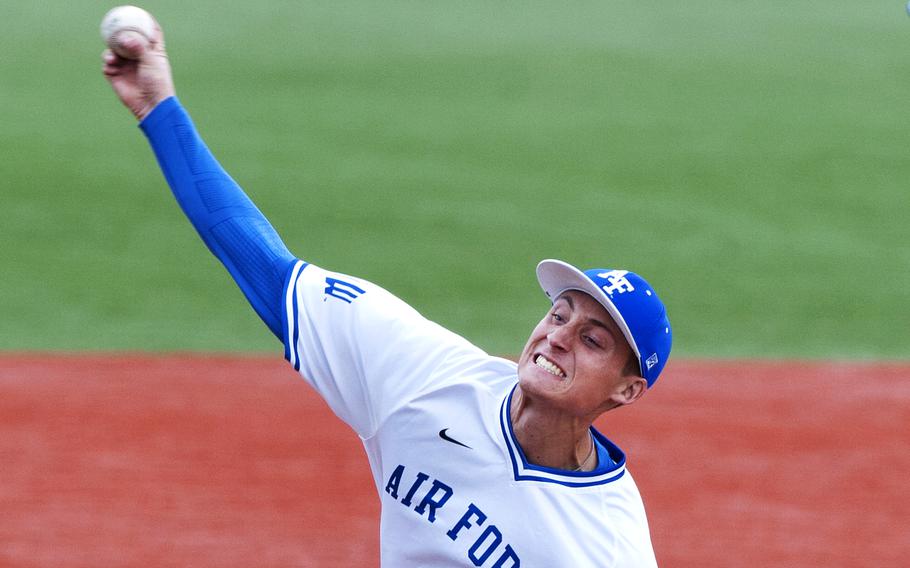 COLORADO SPRINGS, Colo. (Tribune News Service) — Griffin Jax is a big leaguer.
The right-handed pitcher from Greenwood Village received the call-up from the Minnesota Twins on Saturday, becoming the first Air Force graduate on a Major League Baseball team.
Jax was to wear No. 83 and suit up Saturday afternoon as the Twins played in Kansas City against the Royals.
Jax was drafted by the Twins in the third round in the 2016 MLB draft following his junior year with the Falcons when he posted a 9-2 record with a 2.05 ERA for coach Mike Kazlausky's team. Jax had also been drafted out of Cherry Creek High School in the 12th round in 2013 by the Philadelphia Phillies but did not sign.
With his promotion to Triple-A in 2019, Jax became the first from Air Force to reach that highest level in the minor leagues. This year he has dominated at that level. He made five starts, and in four of them he went at least five innings and gave up one run or fewer. His most recent start, at Iowa on May 28, he gave up one run in six shutout innings while striking out a career-high 10 batters.
With Jax on full rest, he could help the Twins immediately in long relief as starter Matt Shoemaker retired just one batter in a 14-5 loss at Kansas City on Friday night. Jax did not play Saturday.
Minnesota communications director Dustin Morse tweeted a photo of Jax shortly after noon Saturday as he signed his first MLB contract.
Jax's father, Garth, played linebacker in the NFL for the Dallas Cowboys and Phoenix/Arizona Cardinals.
(c)2021 The Gazette (Colorado Springs, Colo.)
Visit The Gazette (Colorado Springs, Colo.) at www.gazette.com
Distributed by Tribune Content Agency, LLC.