Teams in Korea, Japan take to track for last Far East tune-up
by
Dave Ornauer
May 9, 2019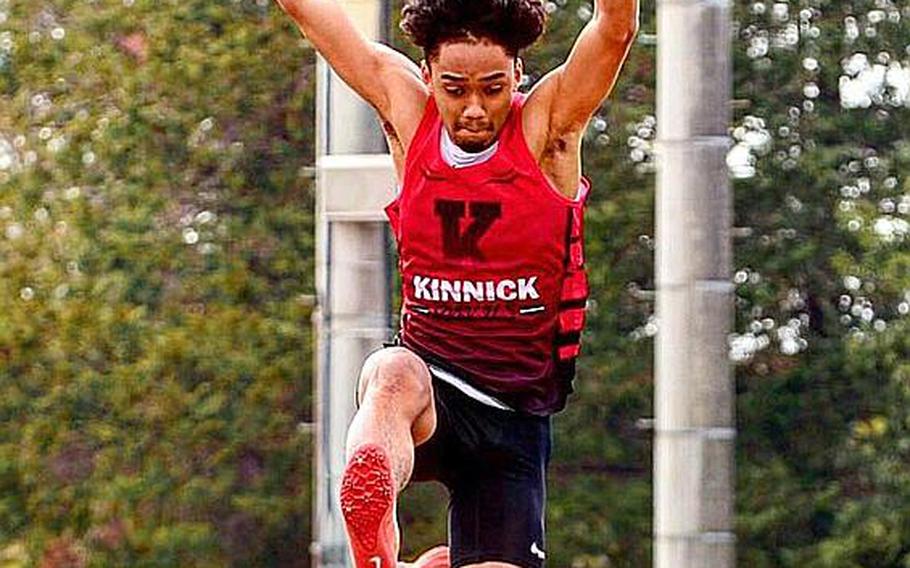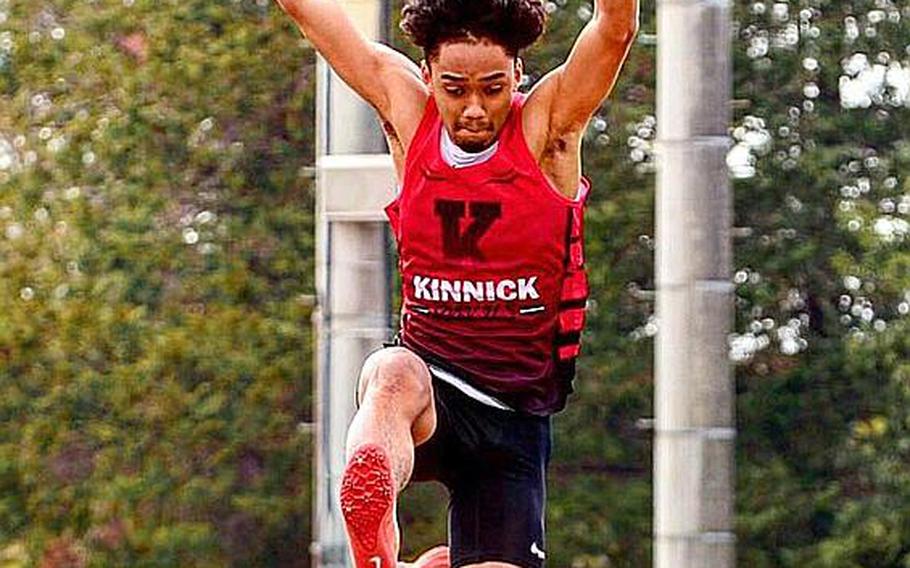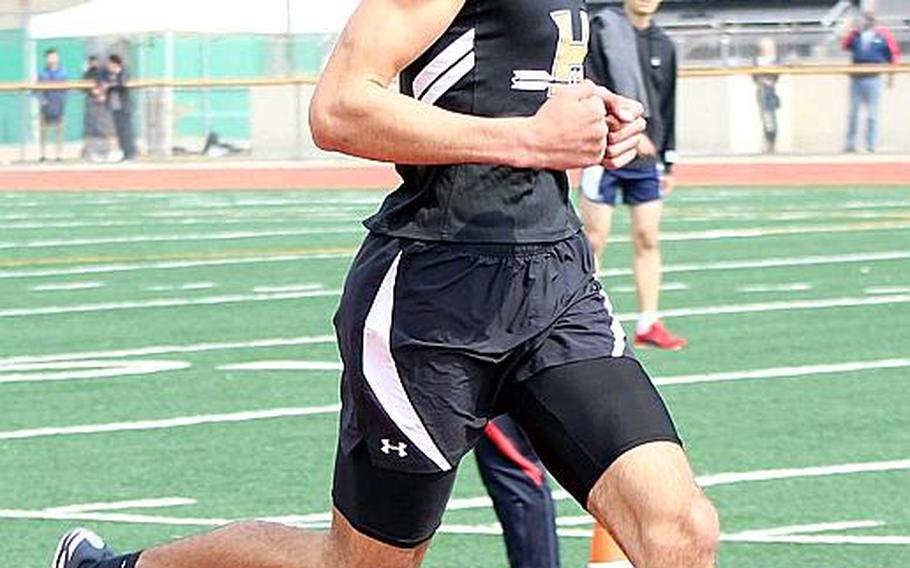 Qualifying for individuals competing in the Far East meet has come and gone. But there are still things athletes can achieve at Saturday's Korea and Kanto Plain district track and field finals, coaches say.
"There are still things to compete for," coach Luke Voth of four-time Far East Division I team champion Nile C. Kinnick said. "Sometimes, you use it for (Far East) dress rehearsal, sometimes kids have one last chance (at a personal record) in an event they won't run at Far East."
The Kanto Plain finals are scheduled for 9 a.m. Saturday at Yokota, site of all but one of the meets in Japan this season. Korea's district finals are also on tap at 9 a.m. Saturday at Camp Humphreys, which has the only eight-lane tracks in Korea.
Weather forecasts for both locations is fine, with temperatures expected to reach 80 with sunny to partly-cloudy skies. At issue could be the air quality at Humphreys; the district finals were canceled in 2016 and 2017 due to poor air quality.
Saturday's meets are the last scheduled in each district before Far East, slated for May 22-23 at Yokota. One last chance, Voth and Humphreys coach Ron Merriwether said, for teams to fine tune things and decide events in which they can put qualifiers to maximize team points.
"We're trying to tighten up our relays, getting the handoffs right, working on getting that bonding that teams need," said Merriwether, coach of last year's Far East Division II champion Humphreys, which is competing in D-I this season.
"Just trying to become one, make sure we hit some targets as far as personal goals and put them in better position to compete at Far East, put them in the environment they can expect to compete in."
The qualifying deadline was Monday, and Far East meet organizers are finalizing the list of qualifiers and the events in which they'll compete. But it's not too late, Voth and Merriwether said, for athletes to improve their seeding in a particular event.
"The seed at Far East is pretty important for teams trying to compete for a banner," Voth said. "You can use this (district meet) to improve your seed, get into the top 16 in field events, top 24 in the races."
Most coaches are fairly confident of where their top athletes will finish.
For example, Kinnick's Chris Watson and Debrianna Ellis should do well in sprints, Chris Watson in the long jump and Annabel Stafford and Carlos Mobley in distance.
Humphreys' Tevijon Williams currently holds the Pacific's fastest 100-meter time, while Junior Gregory is chasing middle-distance bests and Quintin Metcalf has his last shot at a Pacific high-jump record.
It's the first-time qualifiers, Merriwether said, who can best use the district finals to mirror what a state final might be like.
"A lot of the rookies, it's their first time having that experience," Merriwether said. "We're pretty dominant in Korea. The best we can do is give them an environment similar to what they'll face" at Far East.
With Far East fast approaching in all sports, many teams in Japan, Okinawa and Korea are seeing final action this weekend. Korea soccer ended the last weekend of April.
Korea's baseball and softball teams play Saturday at Humphreys.
Kadena's boys and girls soccer teams are at Kubasaki in their final regular-season head-to-head matchups; the boys winner will capture the Okinawa district title.
And Matthew C. Perry hosts its final big regular-season weekend in baseball, softball and soccer Friday and Saturday, with three visiting high schools including E.J. King.