Football Athlete of the Year
Quit not a word in Vidovic's playbook
by
Gregory Broome
November 14, 2013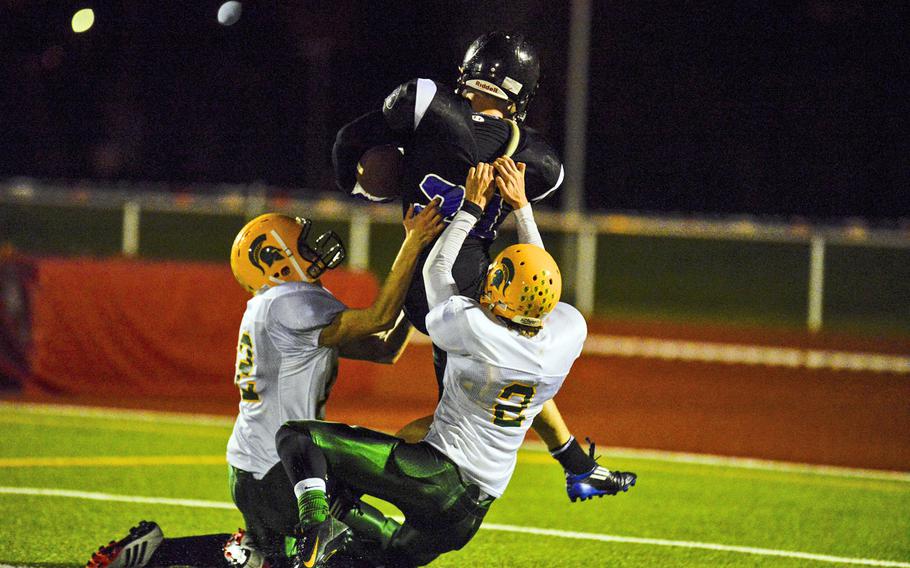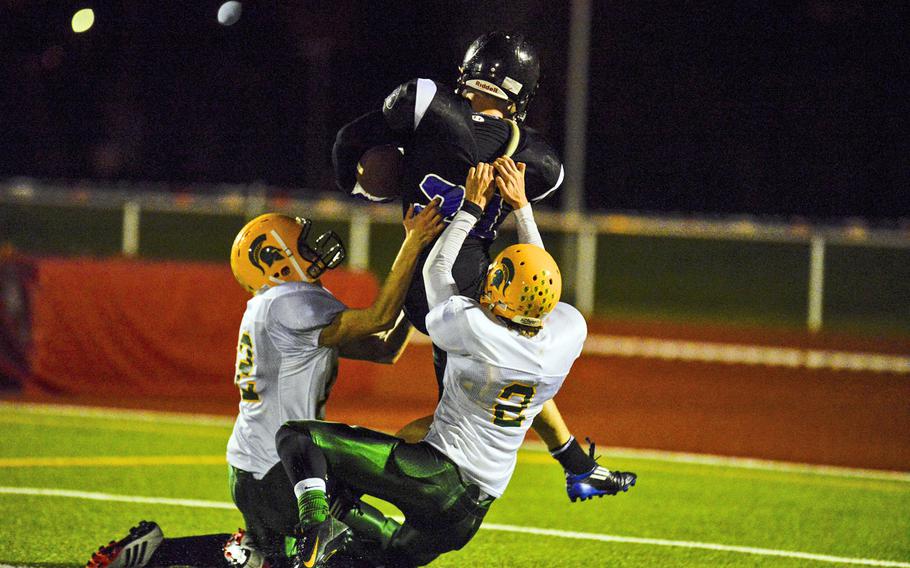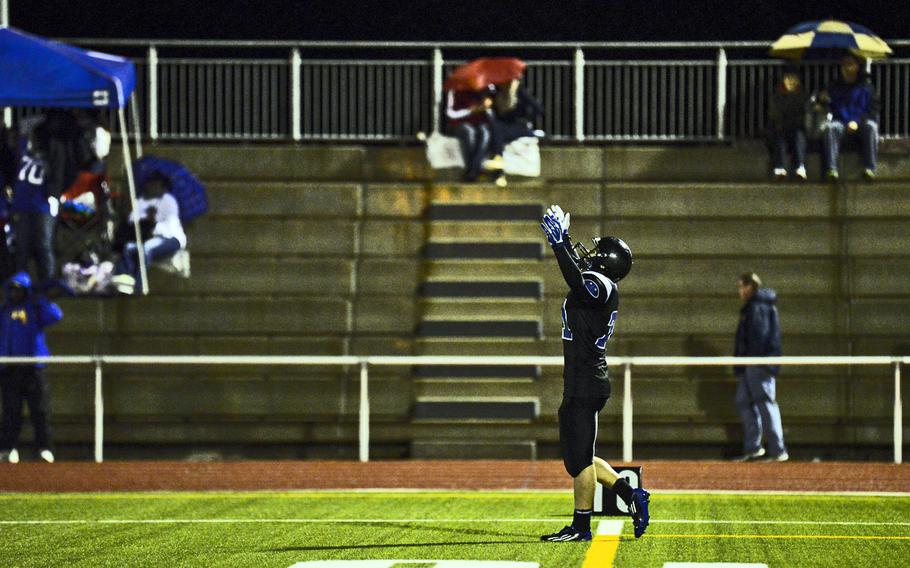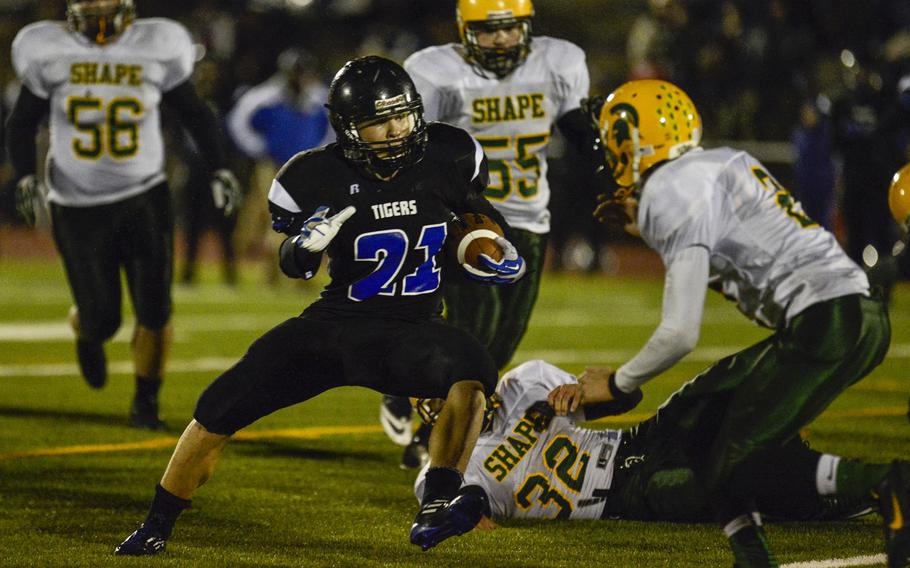 Few sports cliches are as well-worn as the concept of never giving up. As mundane as those words have become, it is still a stirring experience to watch them come to life.
All season, Hohenfels junior David Vidovic tossed out that familiar phrase. He used it in reference to his own determination to stay on his feet as long as possible on each run from scrimmage, and he used it in reference to his Tigers doggedly erasing deficits.
In 2013, both of those things happened, repeatedly and memorably. And they didn't stop happening until Vidovic ran out of tackles to shrug off and Hohenfels ran out of comebacks to complete.
Early on, this Tigers season didn't look magical. They started 2-0 against a pair of weaker teams, and faltered against rejuvenated Ansbach and still-dangerous Naples. A 38-22 win over Vicenza sent the Tigers to the playoffs at a middling 3-2. A 38-28 quarterfinal win over International School of Brussels was nice, but not earth-shaking.
That would have to wait a week.
On Oct. 26, Vidovic's fourth-quarter touchdown run and last-second interception return delivered a 38-28 Hohenfels win over Bitburg and finally ended the Barons' four-year dominance over the division.
"I never give up on a run," Vidovic said after the game.
A week later, he totaled 382 yards and five touchdowns, including three in the fourth quarter, as Hohenfels completed an equally unlikely rally to beat SHAPE 38-35 for the European championship.
"Play together, don't give up," Vidovic said after winning the title.
The remarkable thing about Vidovic's postseason performances is that they aren't all that remarkable by his standards. It wasn't his game that changed, only the circumstances. In the 2013 postseason, Vidovic's routine brilliance – the kinetic sense of possibility present every time he takes a handoff – finally found a worthy stage.
Vidovic is not an imposing physical presence, at least not when he's standing still. It is only in motion that the junior becomes terrifying. His running style is oddly versatile, almost quirky – where many running backs fall into the templates of the straight-ahead sprinter, crafty cutter or bull-headed battering ram, Vidovic is seemingly an equal-parts mix of the three.
In space, he's capable of swirling, multidirectional runs that span from sideline to sideline. When he finds a hole, he has the speed to blast through it unscathed and outrun defensive backs to the end zone. And when surrounded, he'll simply pump his legs and pry defenders off with his left hand while cradling the football safely in his right. Often, two or all three of these elements will appear on a single carry.
They happened on countless plays this year; those of the last two weekends were only the most high-profile. Bitburg coach Mike Laue said that nine of his Barons laid a glove on Vidovic without preventing his game-winning touchdown; SHAPE senior Conner Manning, himself an elite running back and one of the tacklers charged with chasing down Vidovic in the title game, allowed that it is nearly always necessary to "gang-tackle" his Hohenfels counterpart.
Hohenfels fans and opponents have marveled at these runs for a long time now. Now the rest of DODDS-Europe has been made aware.
For that, David Vidovic is the 2013 Stars and Stripes football Athlete of the Year.
Twitter: @broomestripes