Prep roundup
King boys beat Perry in soccer for first time in a decade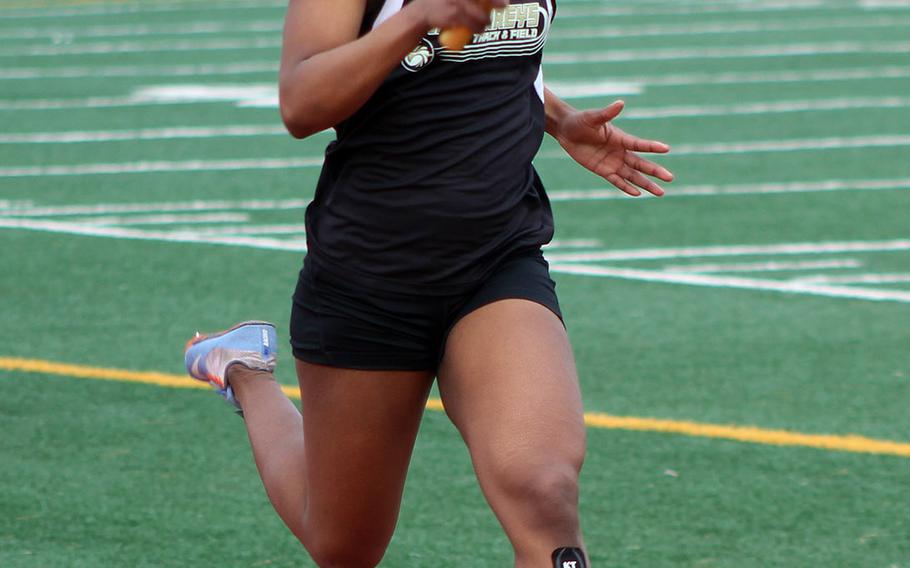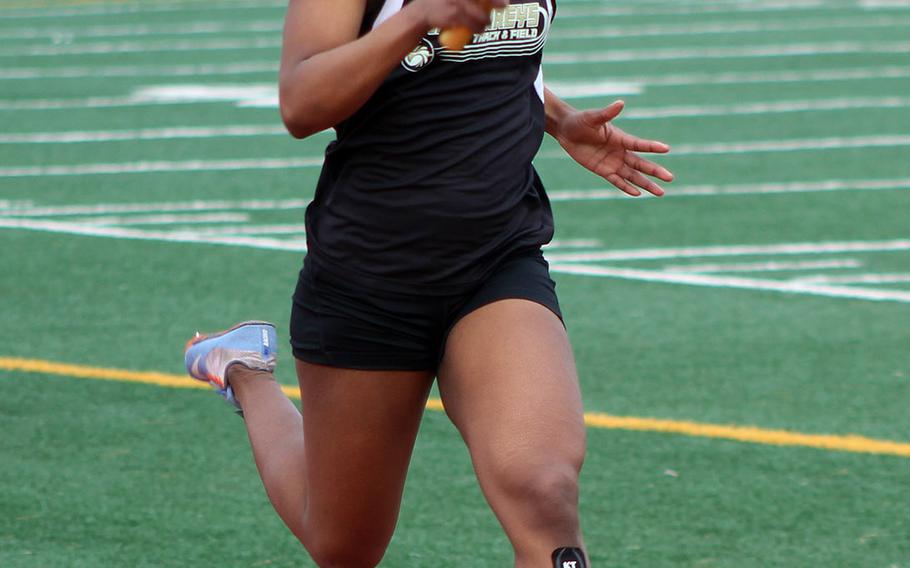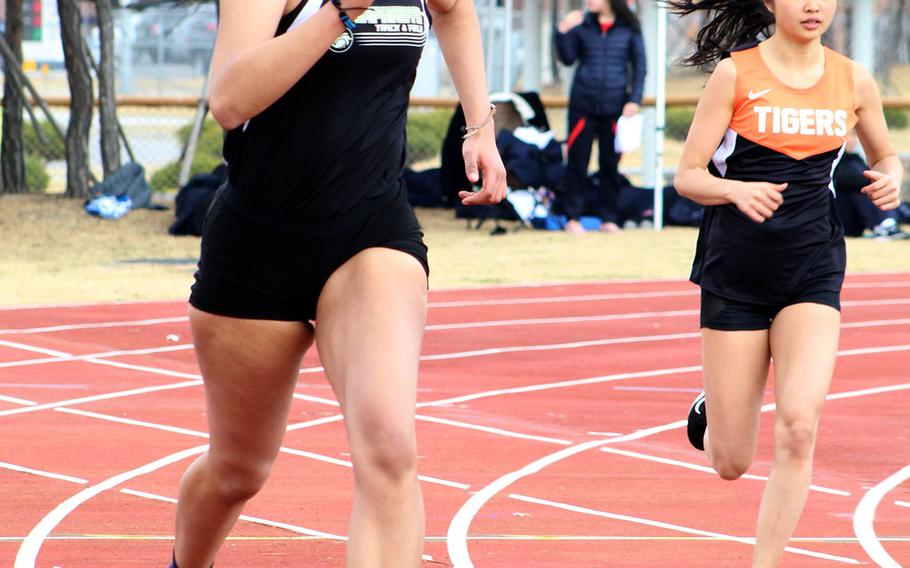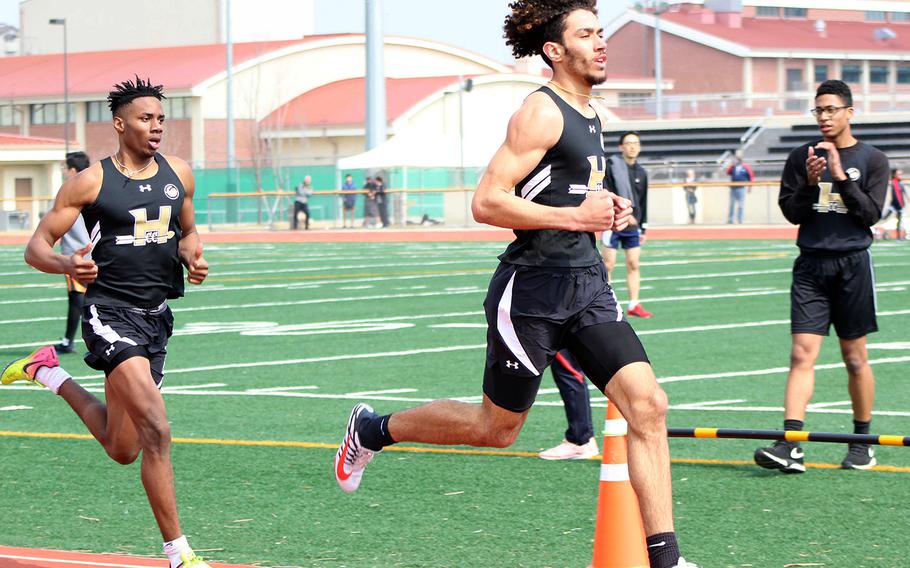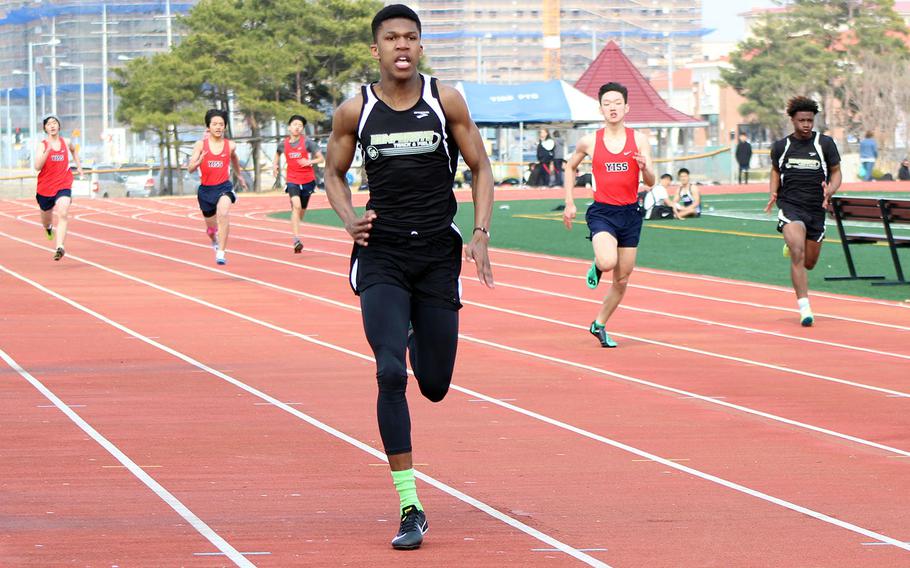 MARINE CORPS AIR STATION IWAKUNI, Japan – On paper, it just goes as a regular-season victory.
But first-year coach Rickey Andrew says he hopes that for E.J. King's boys soccer team, Saturday's upset of Matthew C. Perry marks the first step toward a brighter future.
Julius Encinias and Makiah Gorman scored second-half goals to rally the Cobras past Matthew C. Perry 2-1 on Saturday. It was the Cobras' first win since 2009 over a team that's won six of the last nine Far East Division II tournament titles.
"That's pretty amazing," said Andrew when apprised of the victory's significance. He arrived at Sasebo Naval Base in November, where "it's a lot different from what I'm used to in the States. Our numbers aren't very big."
He spoke in terms of enrollment – King has just 155 students – but he might have also meant the Cobras' record since 2015. They've won just seven matches against 79 defeats, with six draws.
King has not had a winning season since going 13-10-2 in 2009 and has not won a Far East Division II Tournament since 2007.
And it looked as though that trend would continue after Friday's first of two weekend matches at Iwakuni, which the Cobras dropped 5-1.
"We made some mistakes" during Friday's match, and Andrew said he and his charges discussed it before Saturday's match. "I told them what we needed to do differently and how we needed to basically defend what they do offensively. And the kids did a great job."
Saturday's match had what Andrew called a "playoff-type atmosphere. It was exciting, a back-and-forth struggle. And they're (Samurai) a very good program."
Samurai coach Mark Lange was philosophical in defeat. "We can't always beat them," he said. "E.J. King is much better than they were. They played harder than my boys and they deserved to win. But 10 years, that's a long time."
The teams will tee it up again next weekend at the Perry Cup tournament at Iwakuni. "I told them we can't have a hangover from this and base our whole season on it," Andrew said. "We still have a lot to work on and improve on. But this was a great first step."
Meanwhile, on the diamond, the Cobras baseball team achieved a program first – beating Nile C. Kinnick for the first time.
Sophomore Leo Schinker pitched a complete-game two-hitter, striking out 12, and Edrick Cummings slugged a two-run triple to cap a three-run third inning.
"We're excited, but trying not to get too high on it," coach Joe Schinker said. "A win in March doesn't carry the same weight as one in May. But we were happy last night, that's for sure."
Panthers reach first Guam softball finalAGANA HEIGHTS, Guam – A season of firsts for Guam High's girls softball team continued on Saturday with a semifinal playoff victory over George Washington, assuring the Panthers of their first appearance in the Guam island finals on Monday.
The Panthers edged George Washington 15-14 in Saturday's semifinal, winning in the bottom of the seventh on Taneeha Henderson's bases-loaded walk. Workhorse pitcher Alexis Blyth survived the Geckos' onslaught and got the win.
"Finally, we're getting where we need the girls to be," coach Melissa Caine said. The Panthers were a seventh-place team when Caine arrived on island three years ago and finished fourth two years ago and third last season.
The Panthers have ridden the right arm of Blyth to a 12-3 win-loss record this season, and a chance to win their first island championship against Academy of Our Lady. Guam High split the season series with Academy, beating the Cougars 23-8 on Feb. 17 at Tai Field and losing 16-3 at home on Feb. 28.
"If my girls can focus and keep the bats coming … they've got this," Caine said. "We have our pitcher and the fielders to back it up; now, we have to show we have the sticks to hit."
Varied weather marks season openers in KoreaCAMP HUMPHREYS, South Korea – Under bright sunny skies but with serious winds, Humphreys' boys and girls track teams showed on Saturday they were ready to perform at the Division I level after sweeping every Division II banner there was to win last spring.
Blackhawks athletes won every event in the Humphreys Invitational. Ebony Dykes won all three girls field events she entered, while Tevijon Williams took the boys sprints, Cullen Areniego swept the hurdles, Quintin Metcalf the high jump and 800 and Daniel McIntosh the long-distance events.
Williams, Chasity Johnson (girls 100) and Jaela Higgs (girls 200) each showed the potential to reach Pacific-record times, coach Ron Merriwether said. "It's scary. We've just got to stay healthy and peak at the right time," he said.
The sunny weather was quite a marked difference from Friday, which saw lightning delay two Korea Blue Division soccer matches in Seoul and heavy snow force a match at Taejon Christian to be truncated.
"Heck of a weekend," said Paul Rader, coach of Seoul Foreign's boys soccer team. The Crusaders shut out Daegu 4-0 under clear skies on Saturday at Camp Walker, about 18 hours after their 5-2 win at Seoul American got delayed by lightning for about 45 minutes.
Yongsan's 7-3 win over Osan suffered the same sort of interruption. But at least those matches finished, unlike Taejon Christian's 3-2 win over Humphreys, which was shortened by 28 minutes due to blinding snow.
"Both sides were slipping," Blackhawks coach Steve Boyd said. "Sometimes you have to make a decision based on the safety of the kids."