Kilkenny, Hernandez power Kadena to Far East XC D-I team titles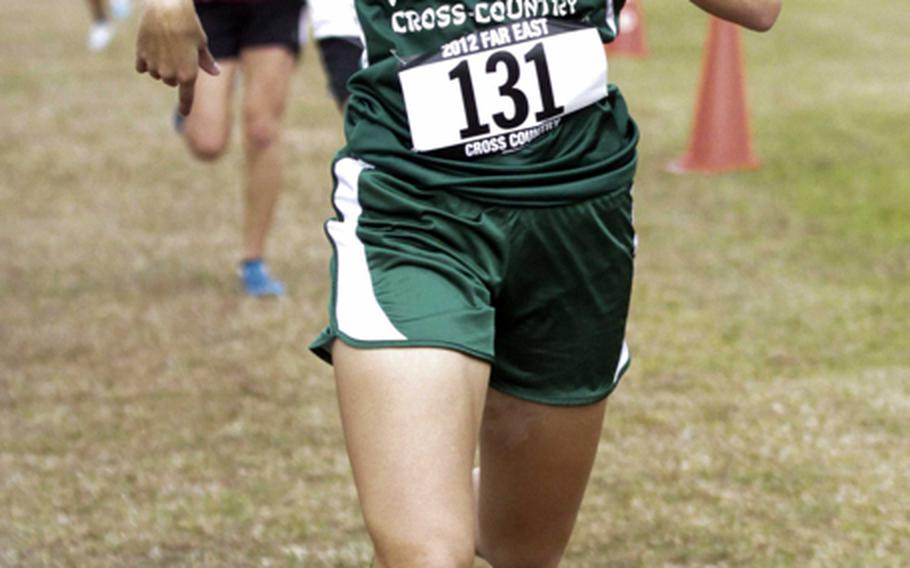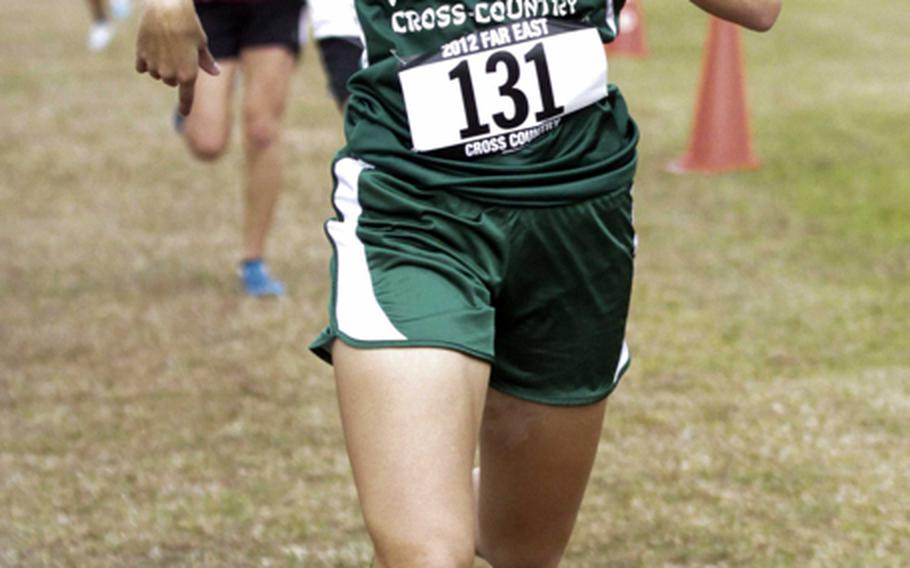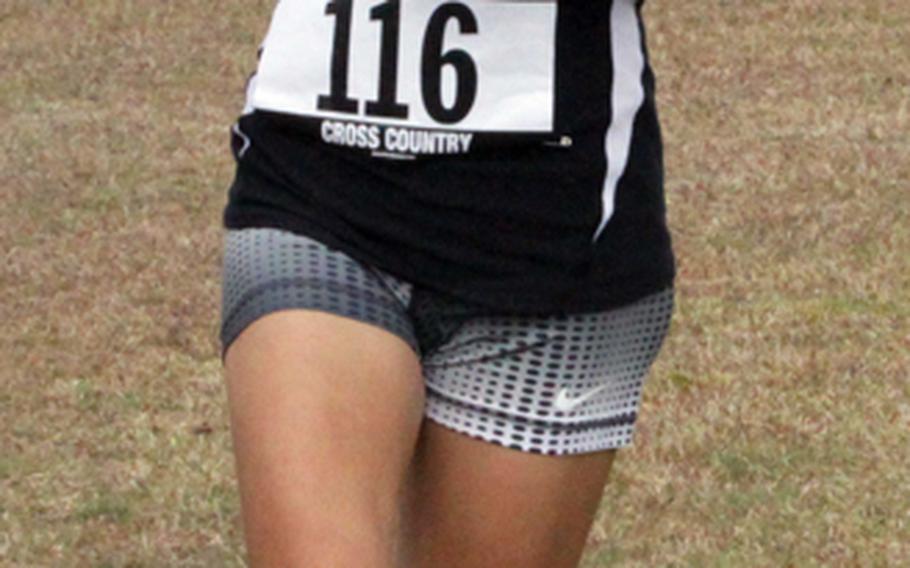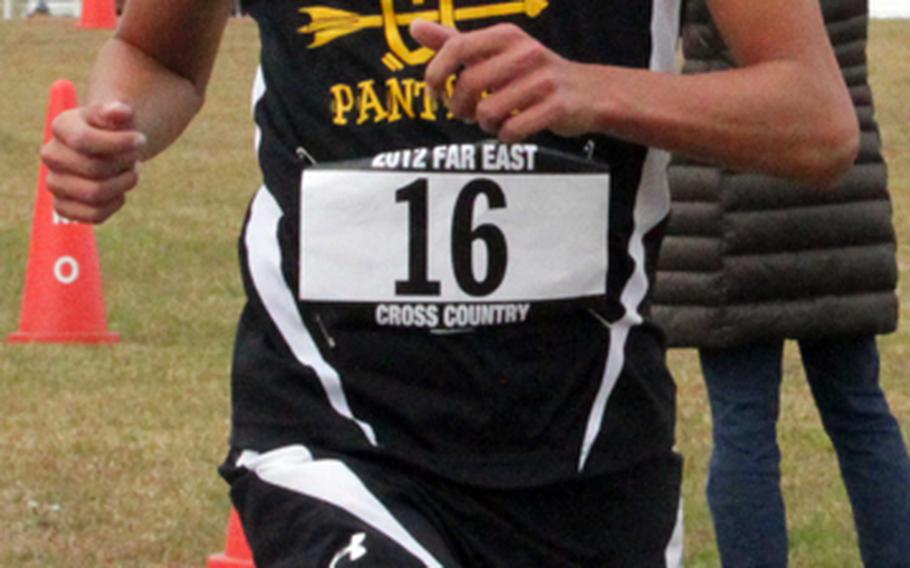 CAMP FUJI, Japan – Shin splints and various other injuries hampered Ana Hernandez all of last season and kept her home from November's Far East High School Cross Country meet. She vowed not to let the same happen during her junior year.
Monday, hard work and rehabilitation from her injury paid off as Hernandez won the girls 3.1-mile individual race gold and teamed with boys winner Andrew Kilkenny to lift Kadena to both the boys and girls team titles.
"She wanted to come back and redeem herself for last year, and she did it," coach Tom McKinney said.
"It was my motivation to do well and work hard," said Hernandez, who was timed in 20 minutes, 22.2 seconds, 51 seconds ahead of runner-up Allie Reichenberg of 2011 champion Kubasaki. "I never gave up, I always gave it 100 percent. It was so worth it."
Hernandez led the entire way, taking control as the runners came out of the wooded portion, about halfway through the course. Kadena outpointed Kubasaki 23-34 in the girls team standings, with Nile C. Kinnick of Japan placed third with 47 points.
After serving much of the past two seasons as a training partner to Kadena teammate Yuji Callahan and 2011 champion Erik Armes of Kubasaki, Kilkenny finally got his turn in the spotlight, winning for the first time in a Pacific cross-country race in which Armes was running.
Kilkenny was clocked in 17 minutes, 28.3 seconds. Robert Beard of Kinnick was next in 17:44.1, followed by Callahan (17:50.5), Seoul American's Ryan Parker (17:51.6) and Armes (18:10.2), whose fifth-place finish was the worst of his career.
Coming out of the woods, Kilkenny and Beard were pretty much together until "Andrew found another gear and took off," McKinney said.
"It felt great. I felt the spirit of the entire team with me," said Kilkenny, who worked alongside Hernandez much of the last year to better his abilities. "To share the No. 1 spot with Ana, it feels great. She turned it around and worked so hard."
Kilkenny also credited the training and competition with Armes and Callahan. "I couldn't have done it without their support," Kilkenny said. "We worked well together, the experience of racing on island with Eric and Yuji."
With the boys and girls team titles, the Panthers got two-thirds of the way to the fifth overall team title in McKinney's 10 years at Kadena. The team relay is scheduled for Tuesday at Naval Air Facility Atsugi.
"I'm very proud," McKinney said. "I told them, if you keep doing what you do, you'll shine when it's time to shine."
At the Division II level, Matthew C. Perry of Japan became the second girls team in school history to win a Far East banner. Led by Sandra Granados and Ghia Ulrey, the Samurai outscored St. Maur International of Japan 12-13.
Newcomer Okinawa Christian International captured the boys Division II banner, paced by 11th-place runner Ryan Bugler.