Kadena's Garcia, Kubasaki's Joy earn first victories at Okinawa finals
by
Dave Ornauer
October 13, 2017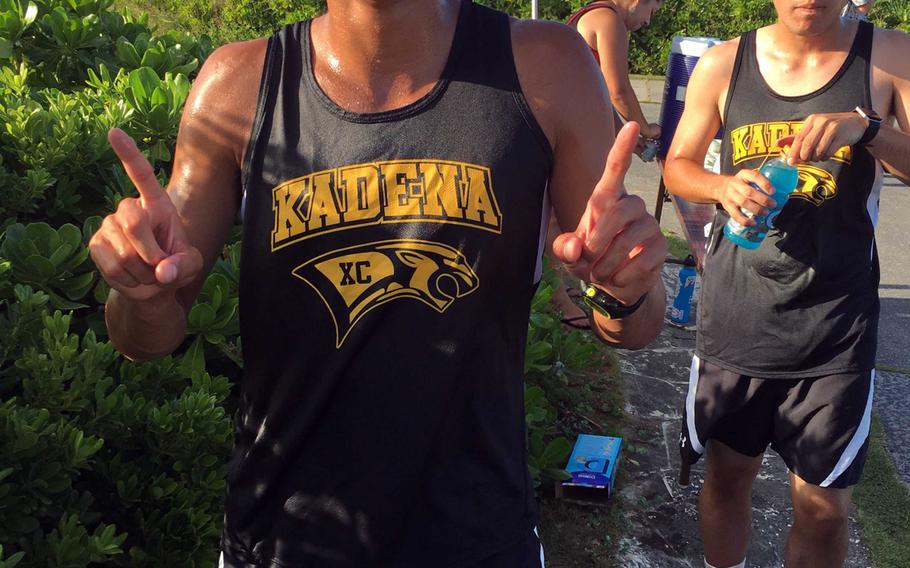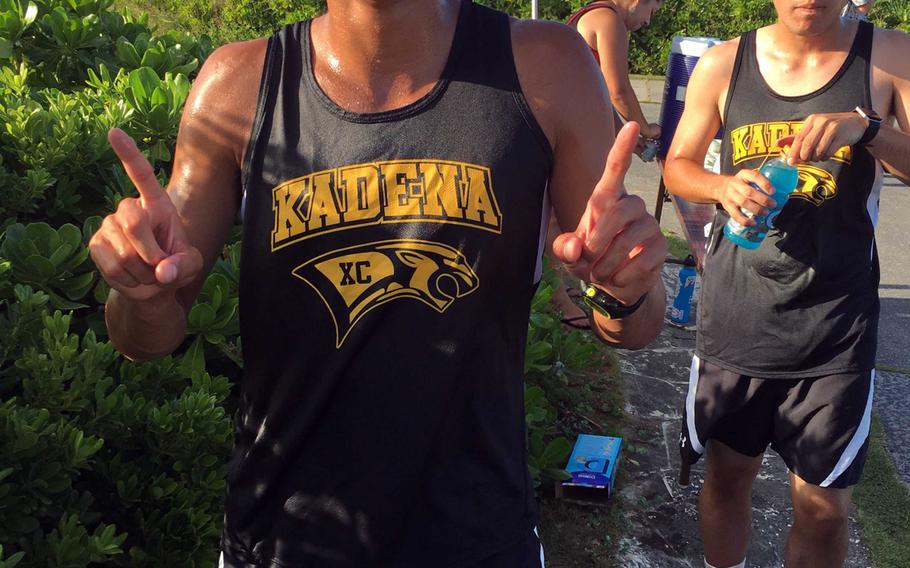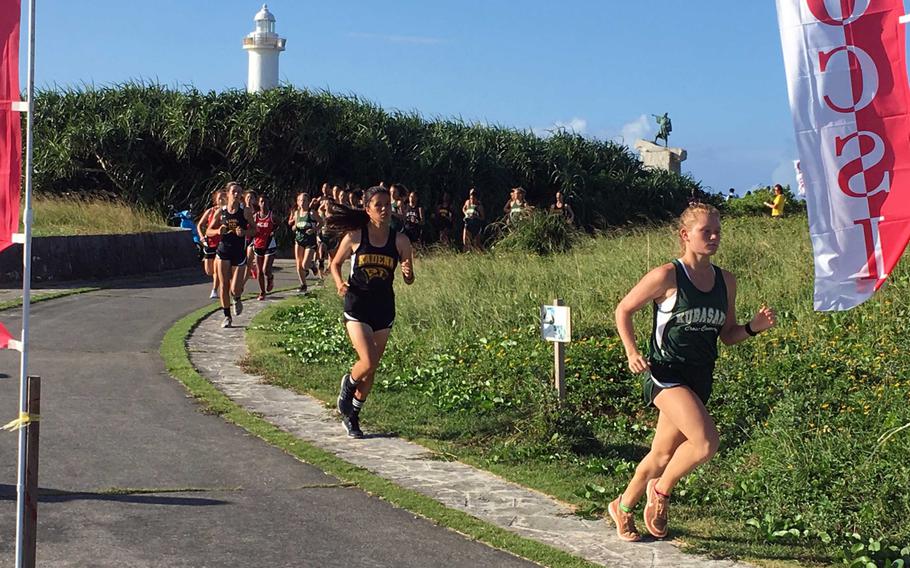 CAPE ZAMPA, Okinawa – After a whole season of watching other teammates divvy up first place in Okinawa cross country boys races, senior Seth Garcia captured the top spot when it counted – in the district finals.
Garcia outran teammates Hayden Bills and Guy Renquist to finish atop the boys heap in 17 minutes, 53 seconds.
The girls champion, Elizabeth Joy of Kubasaki, is more accustomed to winning Okinawa girls races; she clocked 20:16 to capture the girls district title, 46 seconds ahead of runner-up Phoebe Bills of Kadena. It was Joy's fifth straight race win.
"I don't know the right words," a tired, weary but happy Garcia said. "Ecstatic. I was crying at the finish. It was something else. A great feeling."
It was the capper to an Okinawa season when Kadena as a team won first place in every meet, boys and girls.
Garcia always found himself trailing as teammates Renquist, Trevor Williams and Hayden Bills took turns crossing the finish line first.
Joy finished behind Kadena's Megan Kirby only in the season-opening race on Sept. 6 before claiming top spot in every race thereafter, running a personal best in the district meet.
"Our top guys kept trading first places," said Seth Renquist, Guy's father and Kadena's first-year head coach after several seasons as an assistant. "They push each other. I'm proud of what they've accomplished this season."
While a beautiful afternoon, it was hot and humid, something Joy, a sophomore, said concerned her going into the race.
"I was a little worried, but I'm happy with how I did," Joy said.
"She's doing really well," Kubasaki coach Paul Campbell said. "I know she has competition, but I know she's not done improving."
Kadena's and Kubasaki's next meet is Oct. 25-26 when they travel to Misawa Air Base for the Far East meet at Robert D. Edgren, where there should be a good 30-degree difference from Okinawa.
"I like the cold air," Joy said.
Twitter: @ornauer_stripes