Far East baseball preview
Kadena looking to take care of business
By
Dave Ornauer ornauer.dave@stripes.com
May 14, 2015
---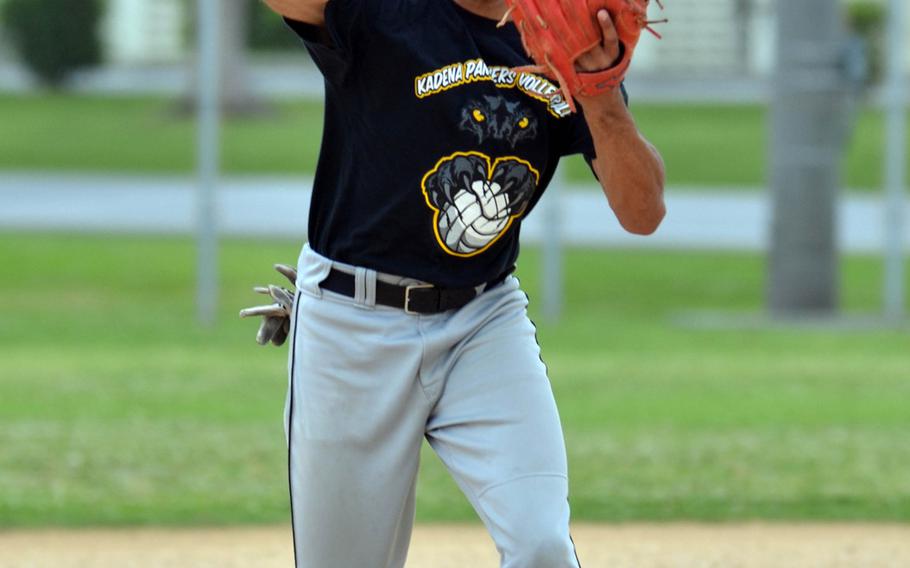 KADENA AIR BASE, Okinawa – Since 2013, the narrative in Far East Division I baseball tournaments has been unfinished business.
After heavily favored American School In Japan suffered a shocking semifinal loss two years ago to eventual champion Kubasaki, the Mustangs earned redemption in 2014 by handing Kadena its fourth loss in four trips to the final.
But while the Panthers could easily say they want to finish what they started, coach Boe Roberts says he'd rather the Panthers focus on just getting into position to do so.
"We're concentrating on just getting to the finals," Roberts said. "We're not talking about taking care of business in that sense, but we want another shot at it. That's basically our goal, getting there, giving ourselves a chance to win it."
The six-team tournament starts Thursday at Yokosuka Naval Base, Japan, and also features ASIJ, Kubasaki, St. Mary's, Seoul American and host Kinnick. It runs through May 23 and features pool play and a single-elimination round with consolation.
Key to the Panthers' fortunes would be to win their three-team pool and earn a first-round bye into the semifinals, Roberts said.
Then if all goes right and the Panthers do reach the final without having to use senior star right-hander Justin Sego in the semifinals, he'd be fresh and ready for the title game. "He gives us our best chance to win," Roberts said.
The Panthers, 8-5 this season but with victories in all games against Kubasaki, have batted .347 as a team, with Sego leading the way at .647. They're batting so well at this point, with one game left Friday against Kubasaki, Roberts says he doesn't want the bats to cool off before Far East.
"The way we've been hitting the baseball at this point, we want to go up there and play now," Roberts said. "We've been averaging over 10 hits and 10 runs per game … you just don't want that to go away. I wish we were up there playing now. Hopefully, we can stay focused."
This season's Far East baseball tournaments will be held in different parts of next week, with Division II running Monday-Wednesday at Osan Air Base in South Korea, hosted by Osan for the first time.
That will be a straight double-elimination tournament with a consolation round and features seven teams, five from Japan and just two in Korea; Humphreys didn't have enough players to field a team, citing injuries and several early withdrawals due to PCS.
D-II is likely shaping up to be a battle between veteran-laden Yokota, with its senior pitchers Leo Austin and Jack Malone; defending champion Zama with juniors K.J. Cruz and Keiyl Sasano; and DODDS Korea champion Osan.
The latter is chock full of youngsters, including freshman pitchers Greg Yi and Aaron Misner, who have each thrown three-inning no-hitters, two by Yi.
And Bryce Neuse, another young hurler, is batting .655 – "He's one of the best hitters in the Pacific," first-year Cougars coach Don Tusha said. Neuse had a 1.000 contact rate until he swung and missed at an off-speed pitch in Osan's last game.
"We thought we would be competitive, but we didn't anticipate being as strong and consistent on the mound as we are," Tusha said. Misner, in particular, didn't give up an earned run until his last start. "I never anticipated Misner being as good as he was," Tusha said.
Osan, Zama and Yokota – the latter playing D-II for the first time – will be joined by Robert D. Edgren, Matthew C. Perry and E.J. King of Japan and South Korea's Daegu.
Twitter @ornauer_stripes
---
---
---
---