Dragons counting on quality, not quantity
by
Dave Ornauer
August 15, 2018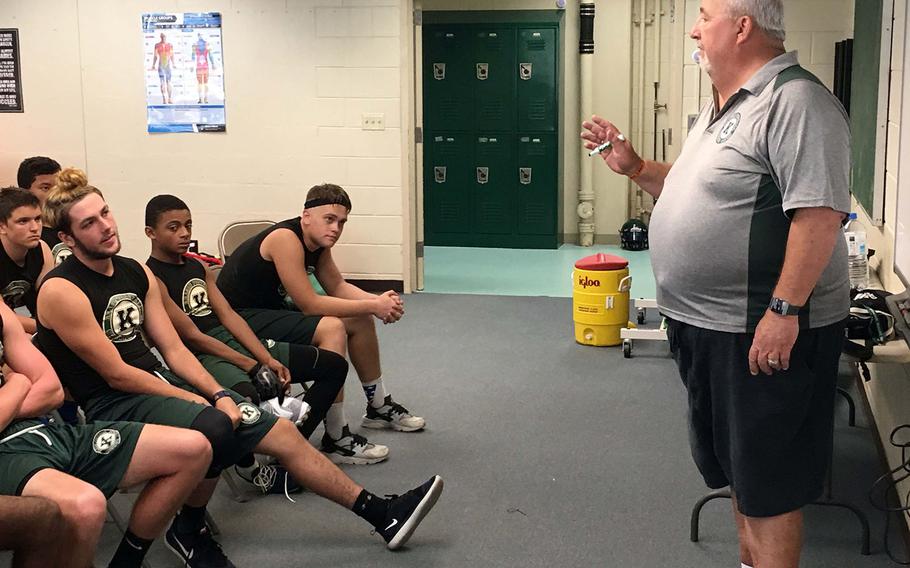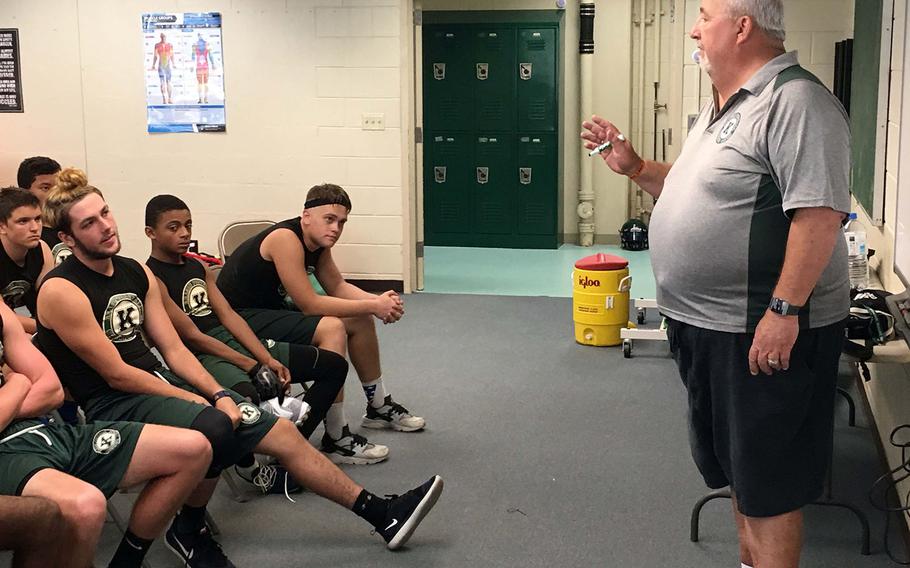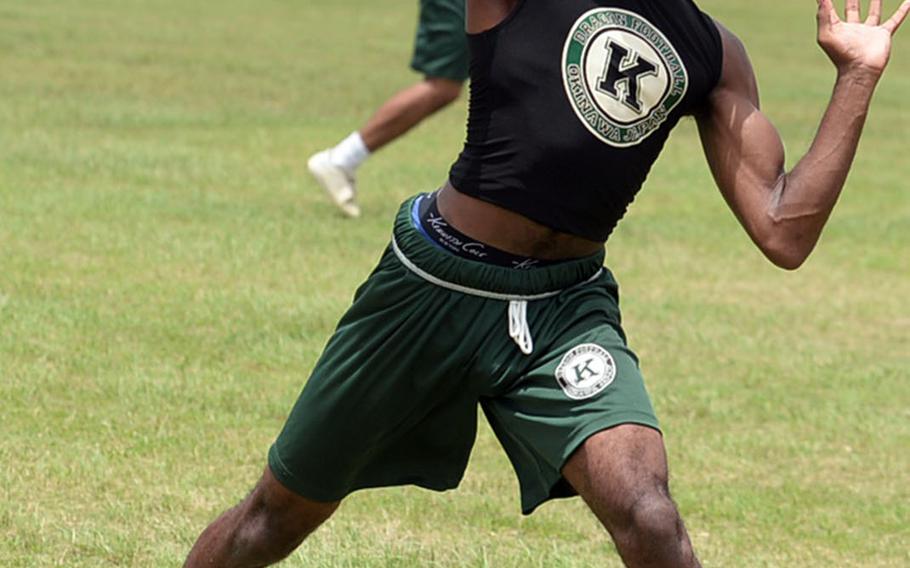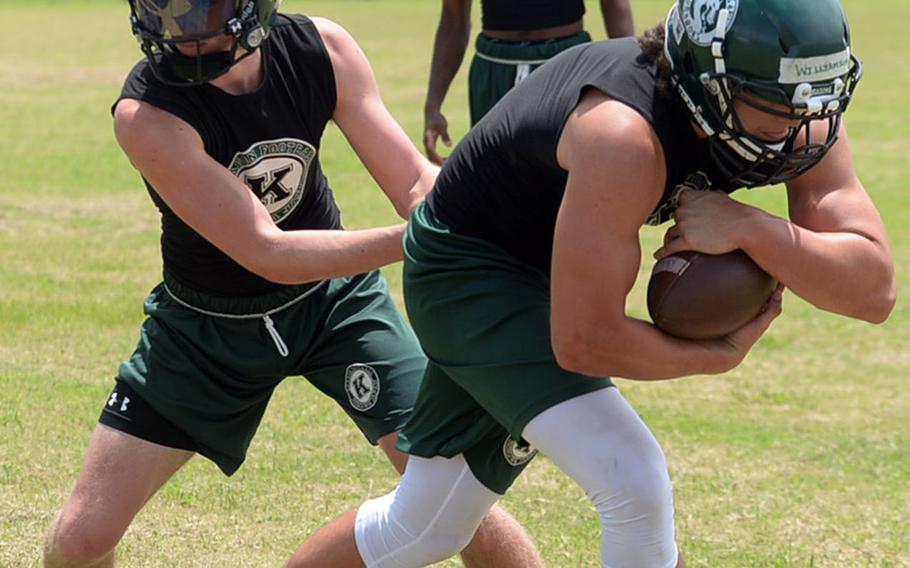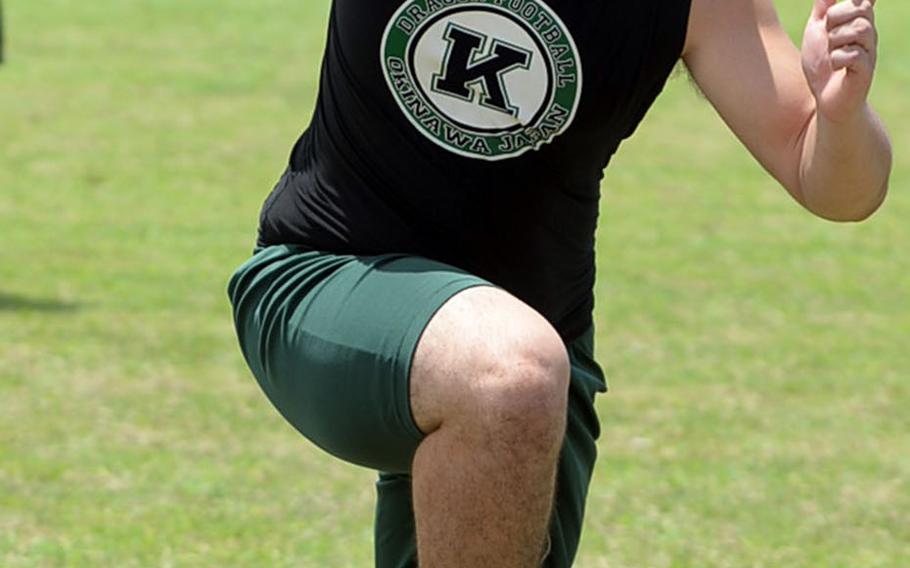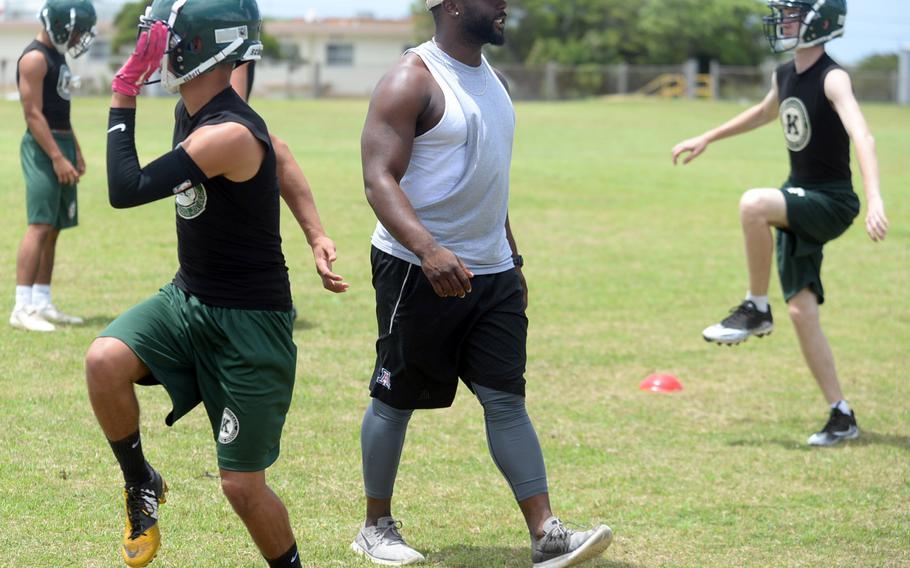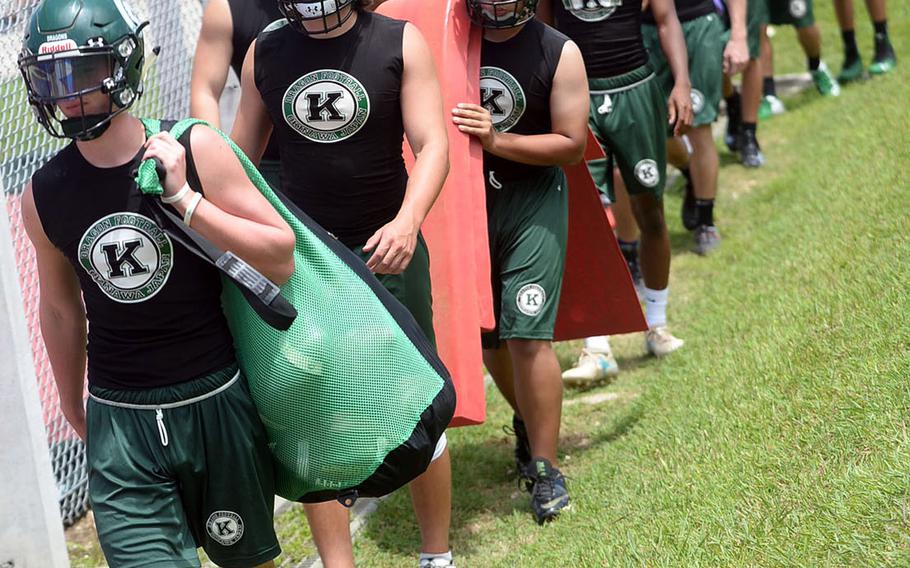 Second in a series of looks at high school football camps across the Pacific theater.
CAMP FOSTER, Okinawa – Having played in the shadow of Far East Division I champion Kadena last season, Skyler Klimek says he and his Kubasaki teammates would love to fashion a different outcome this season.
"I feel a lot of urgency," the senior quarterback-wide receiver said. "This is my fourth year and I have yet to win a championship. I want to do this and leave my legacy. We've been grinding it out this summer. I believe this is the team that can do it."
It may be far easier said than done, though. The Dragons opened summer camp with just 27 bodies on Monday's first day of practice, and as thin as Kubasaki is in numbers, they don't possess much size in the interior, where most football games are won.
"Our numbers are down; that's a recurring theme for us," said Fred Bales, in his 14th season as Dragons head coach. "We'd like 20 more in camp than what we have."
What the Dragons do have is a small core of returning players such as Klimek, who can line up at wideout as well as in the Dragons' preferred shotgun offense. So, too, can senior Alvin Mack. "And they can play other positions if needed," Bales said.
Expected to take the lion's share of carries at running back is senior Vincent Hill. He was a late arrival last season and dressed only for a couple of games.
For the moment, the offense will operate behind a line featuring three returners: junior Haydn Peterson and seniors Jaylan Perry and Hayden Williamson. The latter could also see some time at fullback depending on what sets the Dragons run.
The Dragons are flush in former Kubasaki players who have returned to assist Bales, as well as a former Naval Academy player and graduate assistant.
Edward Robinson played safety at Annapolis and worked as a graduate assistant in 2016 before joining the Marine Corps. He's now assigned to Camp Foster, as is Josh Bales, a contractor and the son of Fred Bales, who played for the Dragons in the late 2000s.
Then there's Jarrett Mitchell, Class of 2014, the Dragons' career leader in rushing yards. He played two seasons at Arizona, then gave up football to become a teacher; he's now a second-grade instructor at Kadena Elementary.
But the three of them can't play. It's a matter of taking the players they have and grow them, hope for more players to come off the PCS Plane as school resumes on Aug. 27, and hope that injuries don't claim what they have now.
"We love the guys we have. But we'd love to see more," Bales said.