Yokota scores from everywhere to top Perry
By
Stars and Stripes
September 16, 2022
---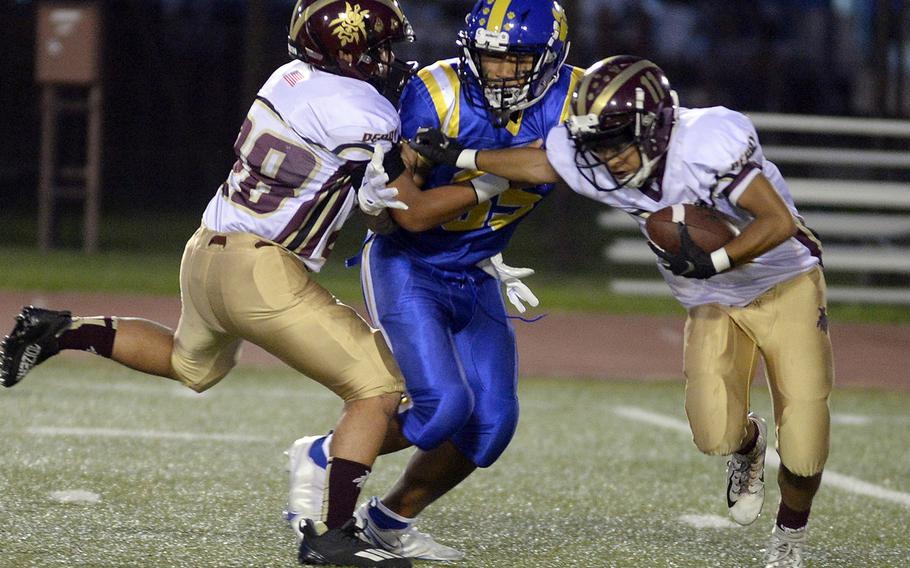 YOKOTA AIR BASE, Japan – Michael Kasten last returned an interception for a touchdown when he was in the eighth grade while living at Vance Air Force Base, Okla.
On Friday, the senior running back-defensive back intercepted a pass and returned it 55 yards for a TD and later stripped the ball to set up a field goal as Yokota scored on all sides of the ball in a 31-0 shutout of Matthew C. Perry in the Panthers' home opener.
"Kasten is the heart of the defense," Yokota co-coach for defense Rudy Oliveira said. "The pick six, the strip; he's the heart of the team. We really appreciate what he's done for us."
The interception-return touchdown was something Kasten said he's been hoping for during his time as a Panther.
"I had an interception last season (at Perry), but not a pick six," Kasten said. "Finally. It's something I've been looking forward to. It's our first home game. I had to show out."
The Panthers scored on every possession except two, outgained the Samurai 306 yards to 97 offensively and forced four turnovers, three of them interceptions, including one each by DeShawn Bryant and Casey Bumpers.
Dylan Tomas went 5-for-9 for 166 yards, including touchdown passes of 42 yards to Bryant and 28 to Royce Canta. Kamaury Freeman rushed 6 yards for the Panthers' opening touchdown. Noah Cruz tackled Perry's Billy Hill in the end zone for a safety early in the second half.
"I tell the kids, each time we take the field, we need to get a little better," Oliveira said.
"It had been two weeks since we played. We played team ball, did the little things. You need to stay on your blocks a little more and you want to make that tackle so they don't get a big play on you."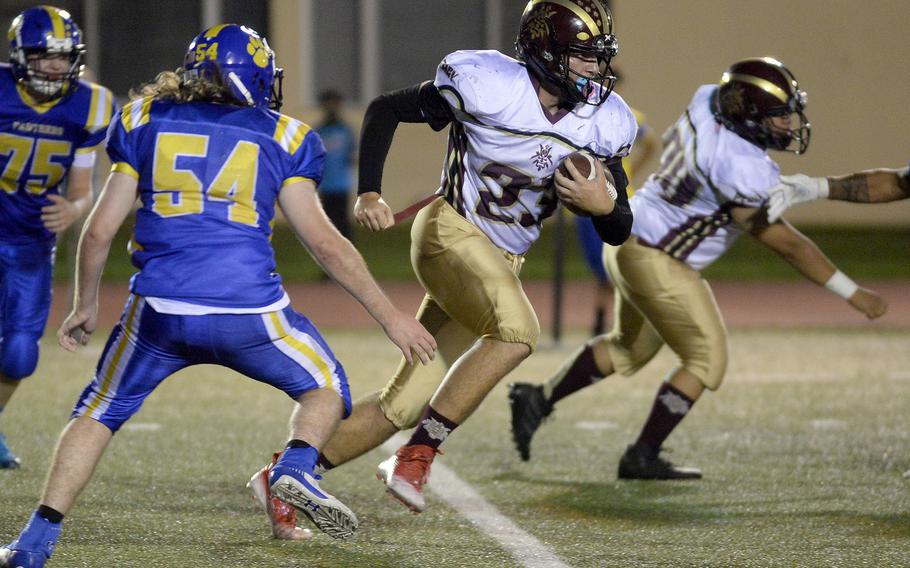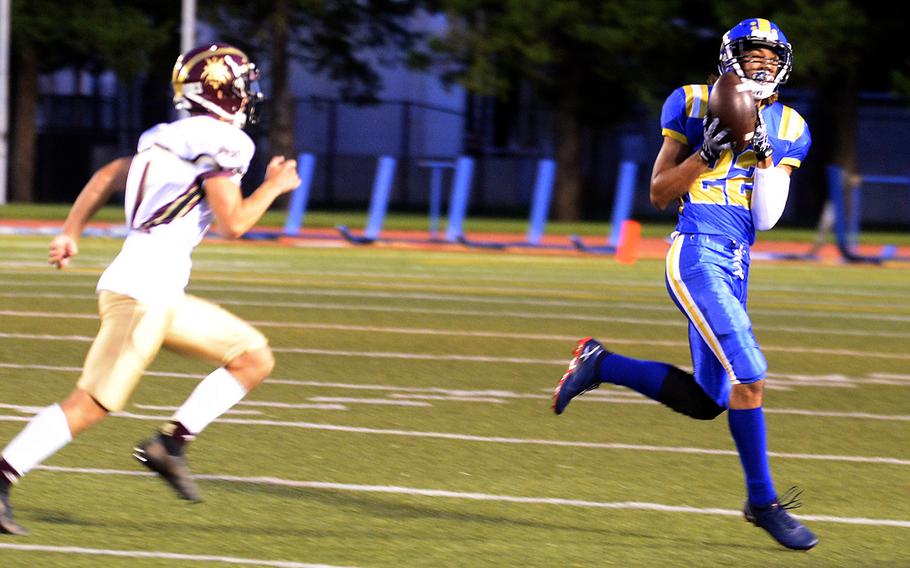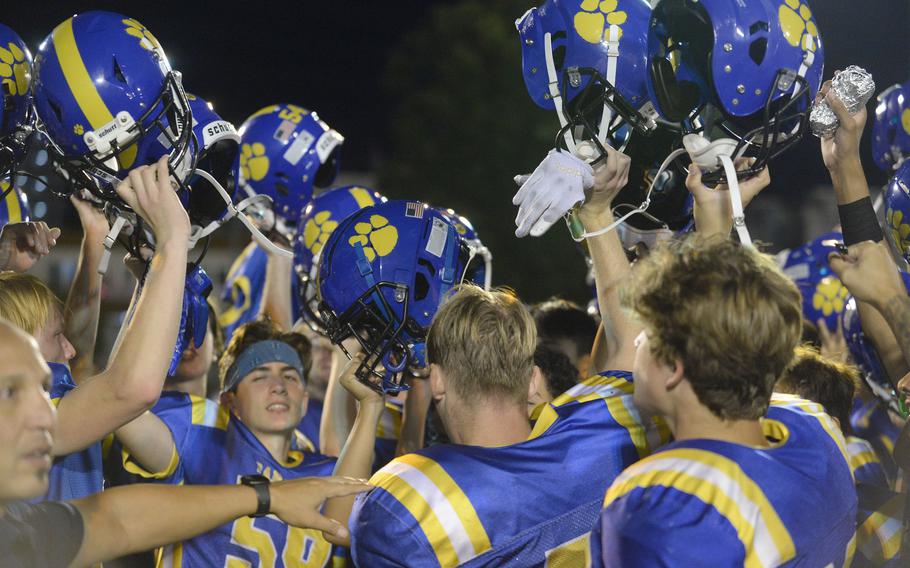 For the Samurai, injuries played a major part. Perry's two quarterbacks, Jordan Wooten and Jordan Burford, each spent time on the sideline after getting hurt in the first half; Wooten returned in the second half. The turnovers also played a role, Samurai coach Billy Henry said.
"We made a lot of mistakes. We have a lot of young guys playing new positions," he said. "It's tough when you work hard and come up short. We'll go back and work on some things and be ready for next week."
Yokota visits American School In Japan on Sept. 24, while the Samurai host Robert D. Edgren next Friday.
---
---
---
---