Larue comes up big for Perry in opener
Stars and Stripes
September 10, 2022
---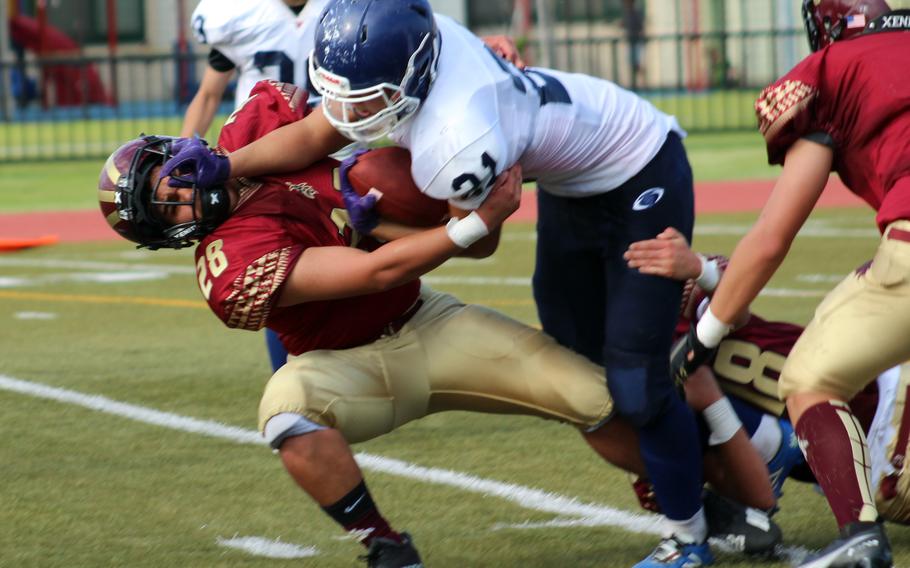 MARINE CORPS AIR STATION IWAKUNI, Japan – Needing a big performance out of its backfield, Matthew C. Perry turned to one of its biggest players, Maddix Larue.
The senior fullback responded on both sides of the ball, helping the Samurai give Billy Henry a win in his Perry coaching debut.
Larue, a converted lineman on offense, rushed 12 times for 75 yards and a touchdown and recorded seven tackles as a defensive lineman and Jordan Wooten passed for three TDs as the Samurai won 32-14 Saturday over Sotoku, a Japanese high school out of nearby Hiroshima.
"We had a lot of really good bright spots on both offense and defense," Henry said, citing Larue as the "big body back" the Samurai needed to anchor their rushing attack.
Wooten, returning from a knee injury that sidelined him much of last season, went 8-for-11 for 164 yards and a touchdown each to three different receivers.
"We shared the wealth as far as carries and in the passing game," Henry said. Bill Hill rushed four times for 45 yards and caught a scoring pass, T.J. Johnson added a TD catch and the coach's son, Billy, had the third touchdown reception.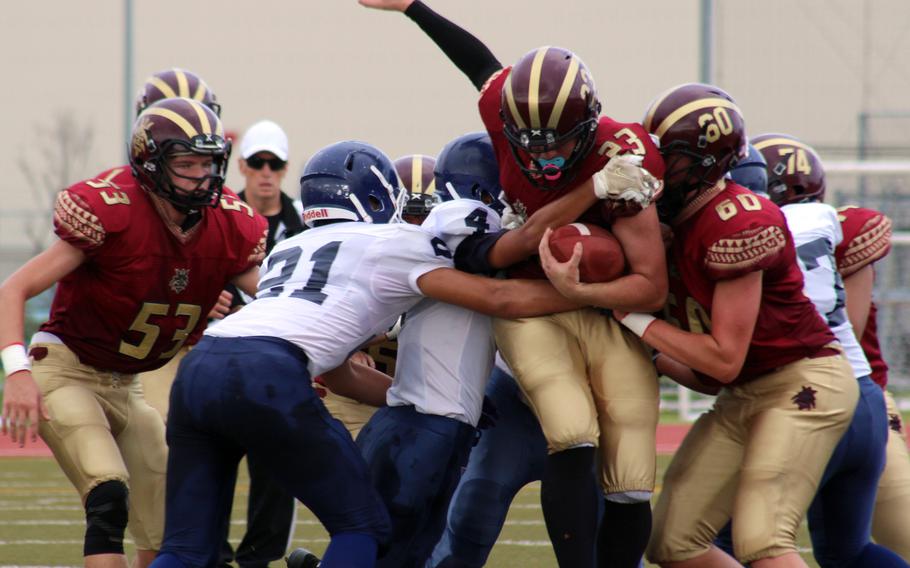 Defensively, freshman Julian Plasentia also sparkled in his debut, with 11 tackles, three for losses, and a fumble recovery. "He was phenomenal," the elder Henry said. "He did a great job."
Other bright spots defensively were Eddie Pacleb with 13 tackles, five for losses; Kirby Kendrick with seven tackles, two for losses, including a sack; and Ronald Reyes with seven tackles, two for losses.
All players on the Samurai roster saw playing time. Henry said despite the victory, there's much Perry needs to work on.
"We had some first-game jitters," Henry said. "You get a few fumbles and penalties here and there. But I don't think we did a bad job at all. Sotoku is a good team."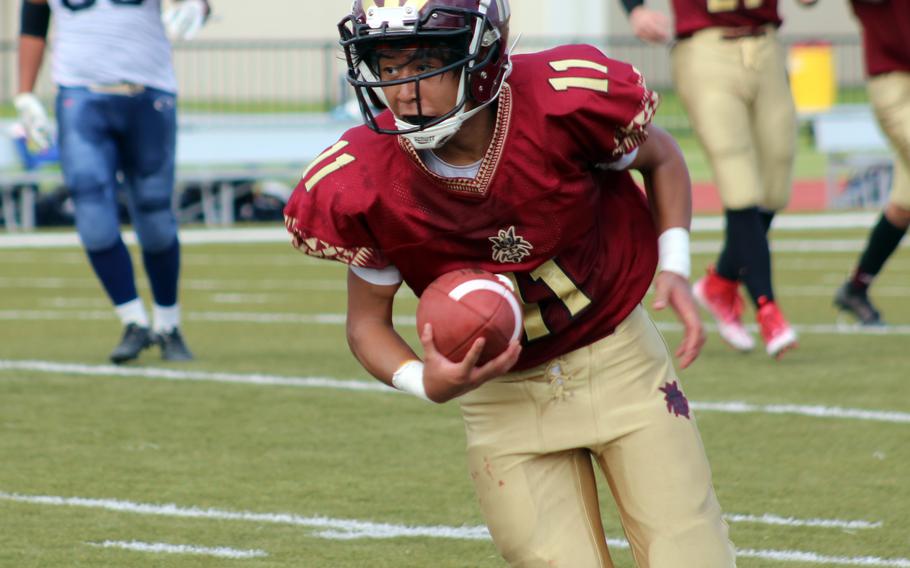 It was the last home game for outgoing Samurai coach Frank Macias, who viewed the game from the stands and was honored at halftime with a plaque. "It was a good thing for him," Henry said. Macias departs in two weeks for a new post at Fort Campbell, Ky.
The Samurai next travel to Yokota for a Friday game against the Panthers; kickoff is at 6 p.m.
---
---
---
---