Zama starts strongly on way to downing Edgren
Stars and Stripes
September 9, 2022
---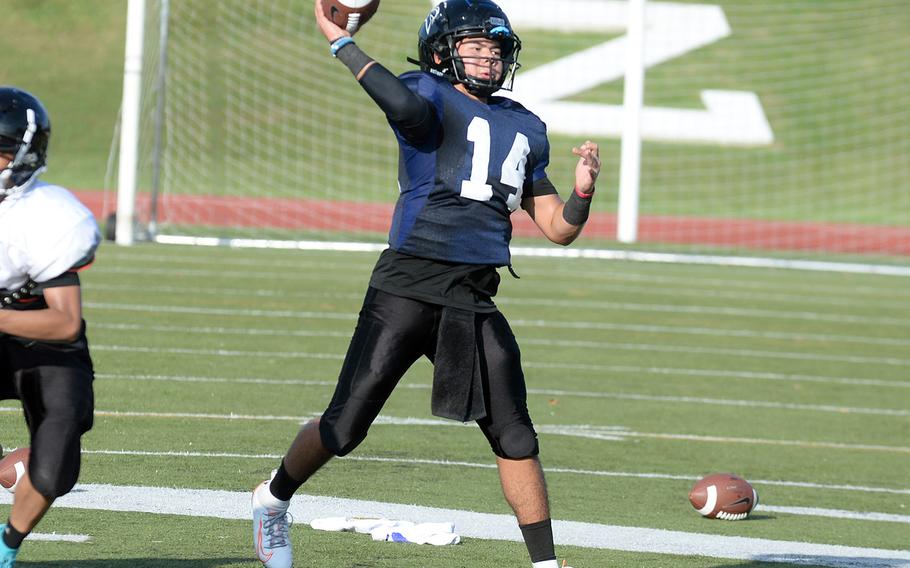 CAMP ZAMA, Japan – Call Friday's Robert D. Edgren at Zama football game a tale of two young quarterbacks and of two contrasting halves.
Trojans junior Kai Kuroda outdueled Eagles sophomore Jayse Ulechong, throwing four first-half touchdown passes as the Trojans raced to a 28-0 lead.
But Ulechong rushed for a TD and returned an interception for a score and Edgren's defense shut out Zama in the second half in falling short 28-13.
It was a successful season opener for the Trojans and the second loss in as many weeks for the Eagles.
"He's the key that unlocks what we do," Zama coach Scott Bolin said of Kuroda, who played two quarters in each of the Trojans' eight games last season and was named full-time starter this season.
Kuroda spent much of the summer working out, Bolin said. "He's a big help for us. He does a great job."
Kuroda threw touchdown passes of 44 yards to Jeremiah Georges, 40 to Keahnu Araki, 16 to Ryan Pena and 18 to Pierce Ingram and it appeared the Trojans were comfortably ahead.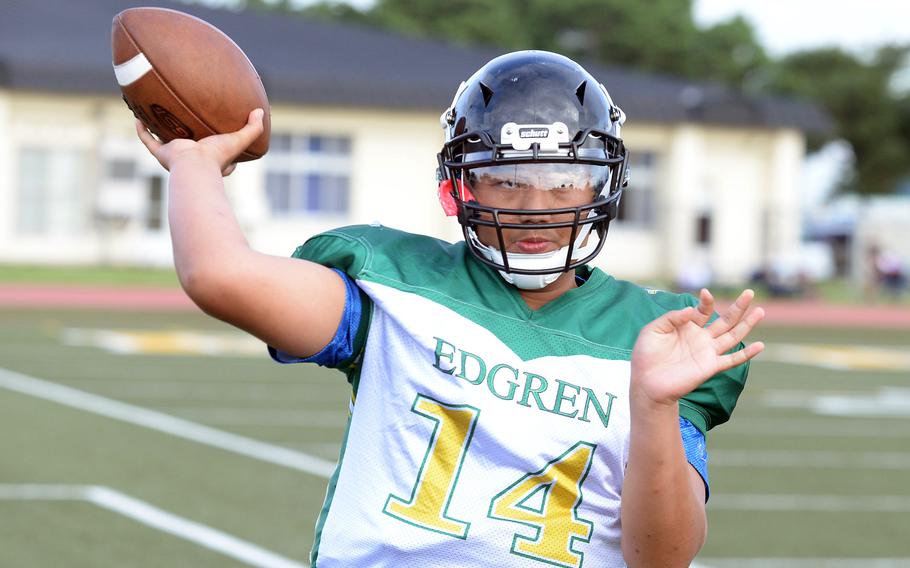 Then Ulechong went to work. He went 13-for-28 for 110 yards, with receiver Dennis Nelson accounting for 62 yards and Axel Nogueras 40. Defensively, Ulechong had two interceptions, including his pick-six.
"That second half was amazing," Eagles coach Marcus Thomas said. The Eagles had a good first half the previous week in a 28-0 loss to Yokota, "but we need to put it together. We proved we can hang with anyone. We're a far better Edgren than we were last year."
Bolin agreed with Thomas' assessment. "Edgren has a lot of fight in them," Bolin said. "It was a tale of two halves. A really sloppy second half for us. There's a lot we need to do to improve."
The two teams turn around and play each other again next Friday at Misawa Air Base.
---
---
---
---