Osan bulking up, hoping for enhanced schedule
By
Stars and Stripes
September 5, 2022
---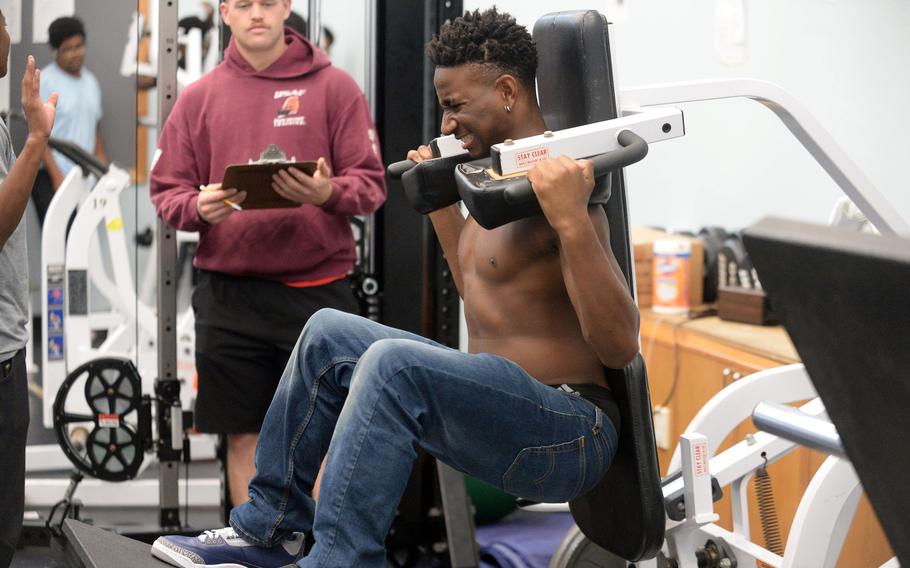 Ninth in a series of DODEA-Pacific high school football previews.
OSAN AIR BASE, South Korea — Jaylan Grant has been with the Osan football program for four years now — playing the last three with a schedule that's less than ideal.
The Cougars haven't played a full season since 2019; the coronavirus pandemic canceled the 2020 season altogether.
While DODEA-Japan football teams were able to travel for games in 2021, and this year Kadena and Kubasaki of Okinawa get games against Nile C. Kinnick of Japan, DODEA-Korea's two football playing schools, Humphreys and Osan, are limited to playing just each other. Twice within a two-week span.
Travel is still limited between Korea and Japan, the main issue being strict requirements for COVID-19 testing in each of the two countries.
"It's definitely disappointing that it can't be us" traveling for games like the teams in Japan do, said Grant, a wingback-linebacker.
All the Cougars have on the schedule thus far is two games against Humphreys, on Sept. 30 and Oct. 14. Coach Jerome Learman said he and Osan are "actively looking" for more games, perhaps against Korean schools.
"At least we still get to have games," Grant said. "As long as I'm still playing, I'm happy. That's all that matters."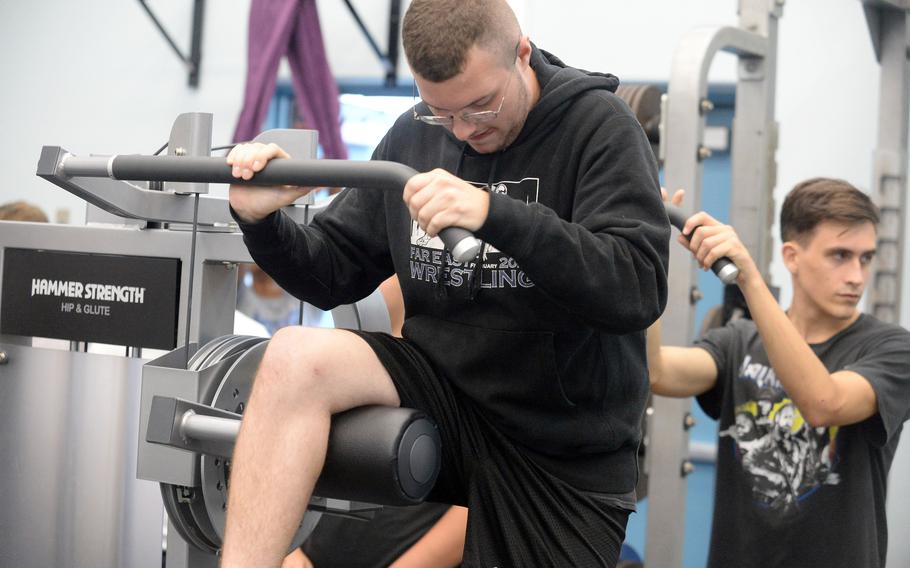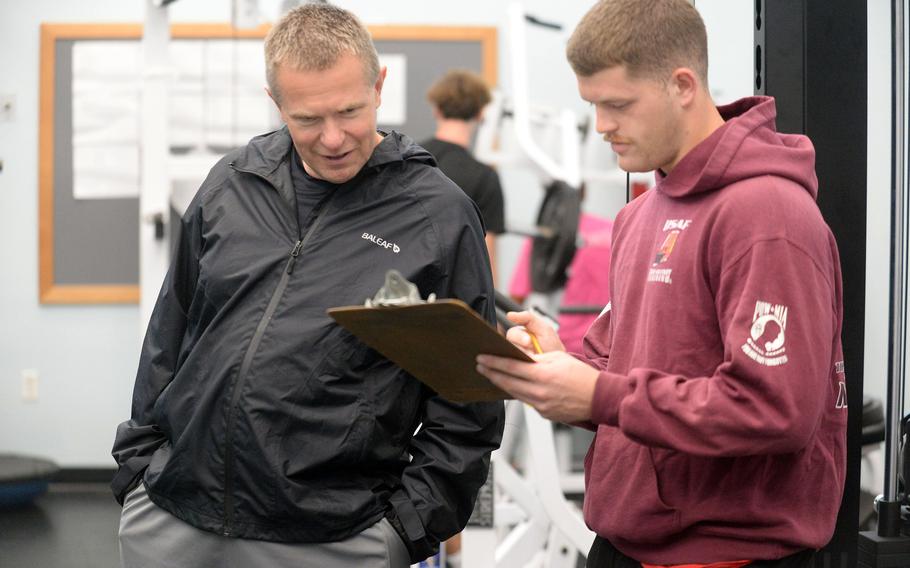 DODEA-Pacific officials announced last month that no in-person Far East competition in any sport would be conducted this fall; only virtual competitions in cross country and JROTC drill are on the schedule.
"The other sports have teams they can play," Learman said of volleyball, cross country and tennis, which play a full Korean-American Interscholastic Activities Conference schedule. "We don't have any other options."
Despite all that, Learman says 30 players have come out for the Cougars. And while the team is still "awfully young," he said that the current crop includes "the most seniors and juniors we've ever had."
The Cougars played a padless controlled scrimmage against Samsung High School, a Korean team from Seoul, and the stands were three-quarters full, Learman said.
"People show up and watch our practices," Learman said. "As a base, the people here at Osan love football. When we have games, we get good crowds."
There's hope, Learman said, that the Cougars and Blackhawks can get additional games.
"If we can find somebody to play, we'd be more than happy to," Learman said.
Osan Cougars
2021 season record — 2-3.
Head coach — Jerome Learman, fourth season.
Returning players — 4.
Returning starter — 1.
Key performers — Jaylan Grant, Sr., WB-LB; Ethan Hoback, Sr., OL-DL; Isaac Ciochetto, Sr., TE-LB; Adam Rutland, Sr., S-RB; A.J. Panboon, Sr., RB-LB; Sam Myrup, Jr., L; Martin Heffele, So., C.
Strengths — Some speed and some experience at linebacker.
Drawbacks — Lack of size, small interior line.
---
---
---
---