Humphreys back to normal, though schedule isn't
By
Stars and Stripes
September 4, 2022
---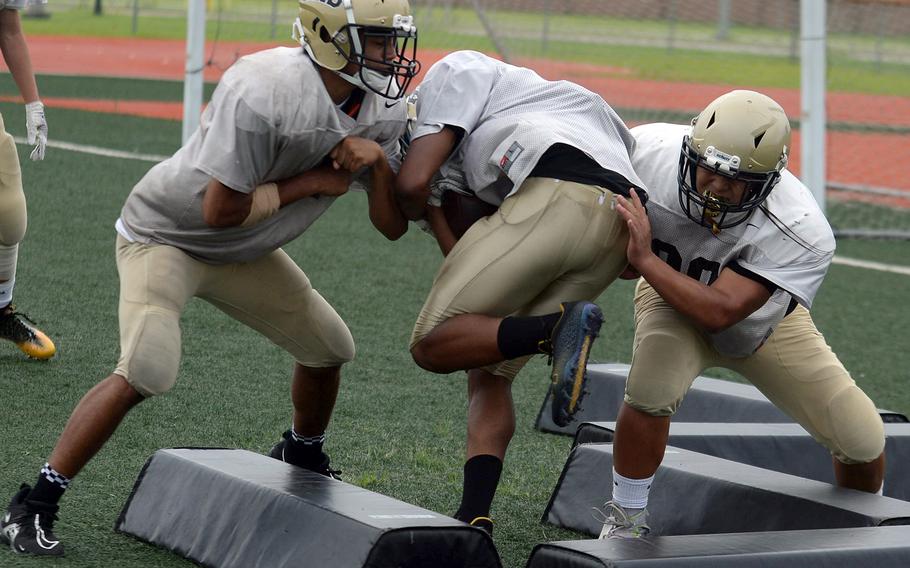 Eighth in a series of DODEA-Pacific high school football previews.
CAMP HUMPHREYS, South Korea – Darryl Veal Jr. couldn't believe what he was hearing when he came off the field after the last of his 30 carries in last Oct. 28's DODEA-Korea football championship game.
The then-freshmen amassed 530 yards, a Pacific single-game record, and scored four times as Humphreys Gold beat Osan 52-12 in the season finale.
"No, I wasn't aware," he said of the history he was making. "I was really focused on the team and winning. I wasn't really paying attention to the yards."
Veal returns to Humphreys football as a sophomore - this time on a Humphreys team that's reunited after the school split squads last season.
The return of a full team has both its benefits and drawbacks, said Steven Elliott, back as the Blackhawks' head coach after taking last season off. While the split-squad format meant two more games for each team, "dividing the team was also dividing the school, and we didn't want that anymore," Elliott said.
Now, the 36-player contingent is playing as one, which "Keeps the one-team mindset," Elliott said. "It's better not just for the team, but for the school. It feels … as close to normal as we can get."
As normal as possible, given that for the second straight season, DODEA-Korea's teams can only play each other due to coronavirus pandemic restrictions that make travel between Korea and Japan difficult.
"It's hard for the kids to stay focused on what the mission is," Elliott said of the lack of games, adding that the Blackhawks sorely miss the Far East Division I competition with Nile C. Kinnick of Japan and Kadena and Kubasaki of Okinawa.
"We would love for the Division I to open back up and play Japan," Elliott said. "It makes it that much harder for these guys."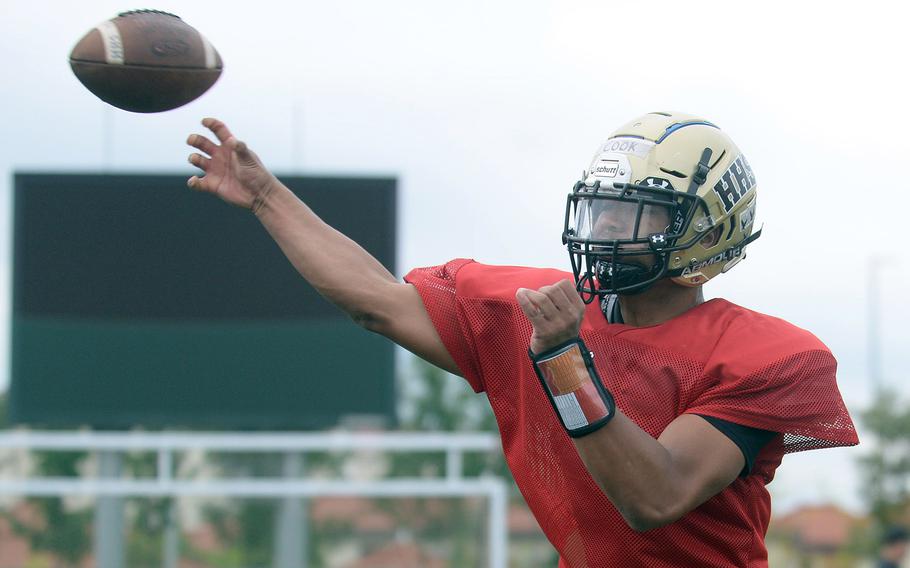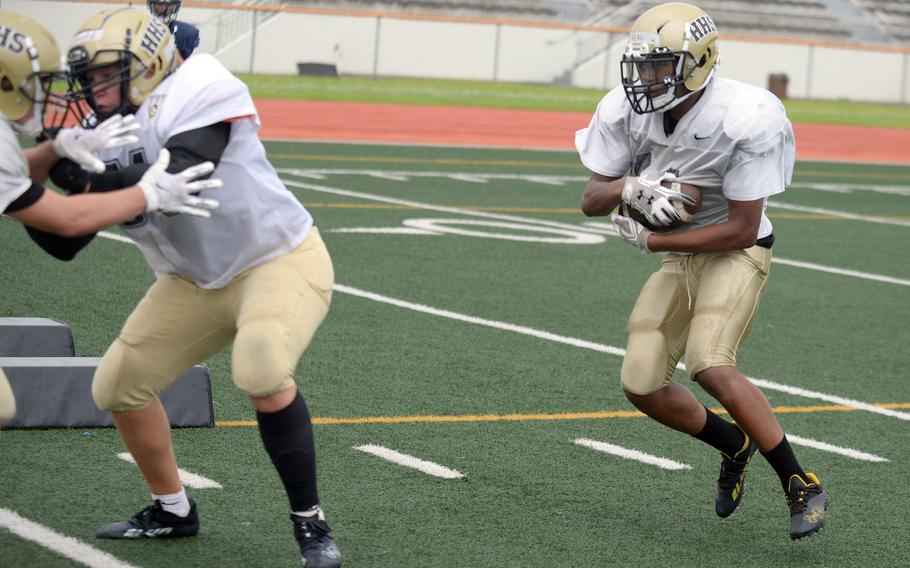 Whoever plays Humphreys will face a team that averages 227 pounds in the line and has converted senior lineman Ethan Elliott – the coach's son – to fullback. "Darryl's going to have some holes to run through," Elliott said.
The coach called Veal, who ran for 1,328 yards and nine touchdowns on 120 carries in 2021 "even better than last year." The 6-foot, 159-pounder "is running like he's got 40 more pounds on him, every time he touches the ball."
In short, Elliott said the Blackhawks plan to make the best of their situation. "The competition may not be there, but the preparation will be at a varsity level," he said.
Humphreys Blackhawks
2021 season record — Played as a split squad, Humphreys Gold 4-1; Humphreys Black 1-3.
Head coach — Steve Elliott, fifth season.
Returning players — 14.
Returning starters — 6.
Key performers — Darryl Veal Jr., So., RB-DB; Sean Cook, Sr., QB-LB; Ethan Elliott, Sr., FB-DE; Jack Carey, Sr., K; Ayden Watts, Jr., WB-CB; Nathan Kimmel, Jr., L.
Strengths — Plenty of size, in both the line (average 227 pounds) and in the backfield with Elliott moving in at fullback. Dynamic presence in Veal at tailback.
Drawbacks — The schedule is light, with two games against Osan - a much smaller school - Singapore and some Korean club squads.
---
---
---
---