Yokota debuts by shutting out Edgren
Stars and Stripes
September 2, 2022
---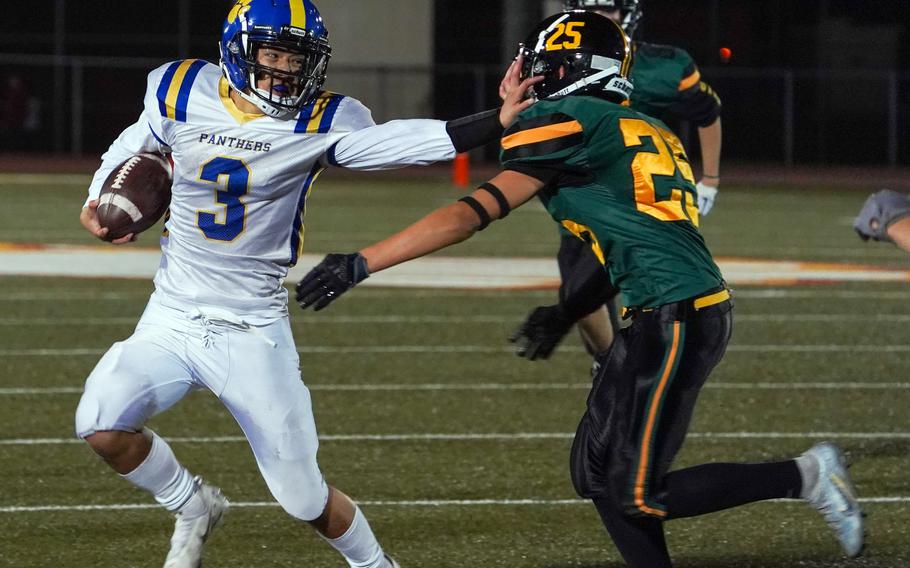 MISAWA AIR BASE, Japan – Taking over for the man who helmed Yokota's football team for 23 years, Michael Woodworth and Rudy Oliveira made their Panthers co-coaching debut a successful one.
The Panthers' defense pitched a shutout and Yokota's offense got a solid performance from senior quarterback Dylan Tomas in a 28-0 victory Friday at Robert D. Edgren.
"Not bad at all," said Woodworth, head coach for Yokota's offense, about the victory in the Panthers' first game since the 1998 season without Tim Pujol in charge.
Yokota amassed 414 yards of offense, 305 of them on the ground, and the defense recorded seven sacks, two interceptions and a fumble recovery en route to victory.
"The defense was really solid," Woodworth said. "And Dylan really ran the offense well, called plays at the line that needed to be called. Overall, it was a really good win for us."
Tomas, who played for the Eagles as a freshman in 2019, went 6-for-10 for 109 yards, including a 5-yard touchdown pass to Damian Abrams. Michael Kasten had two catches for 34 yards and Royce Canta two receptions for 35 years.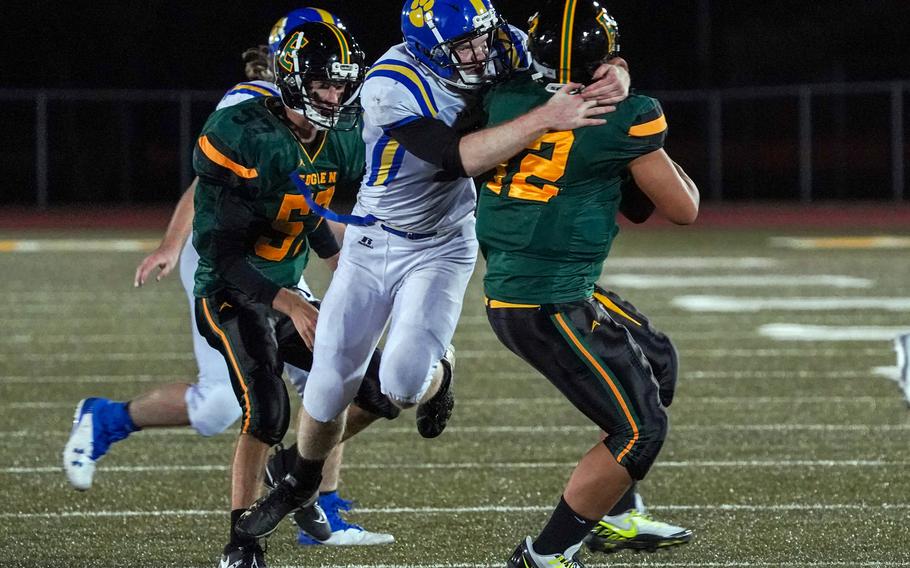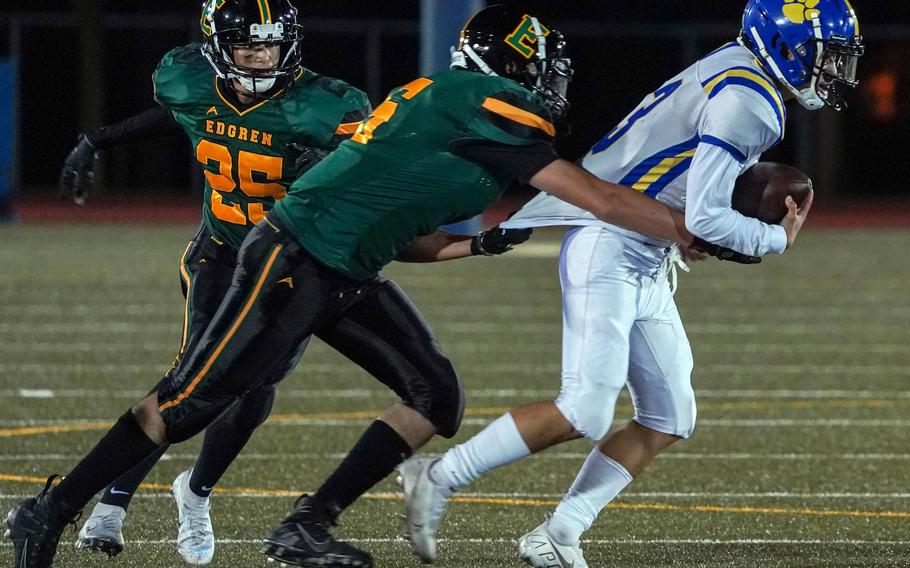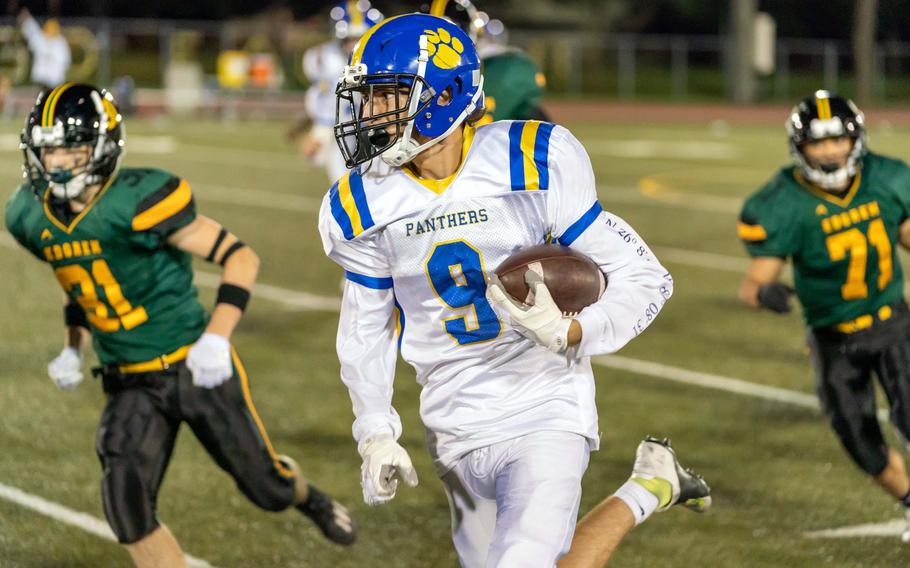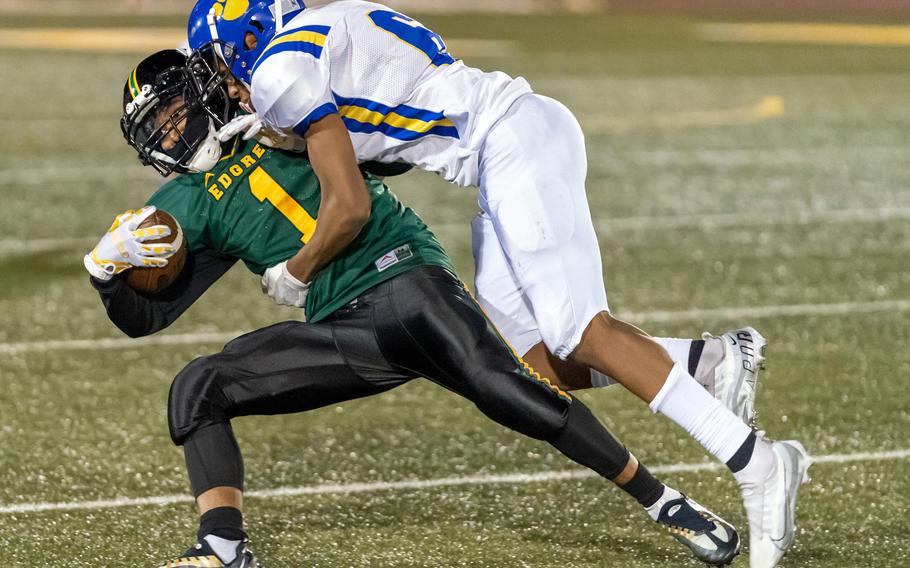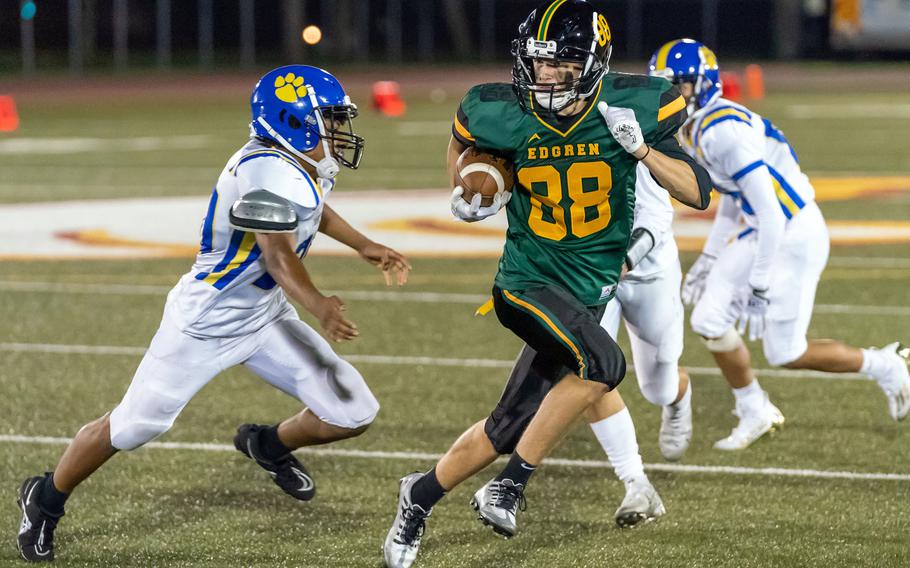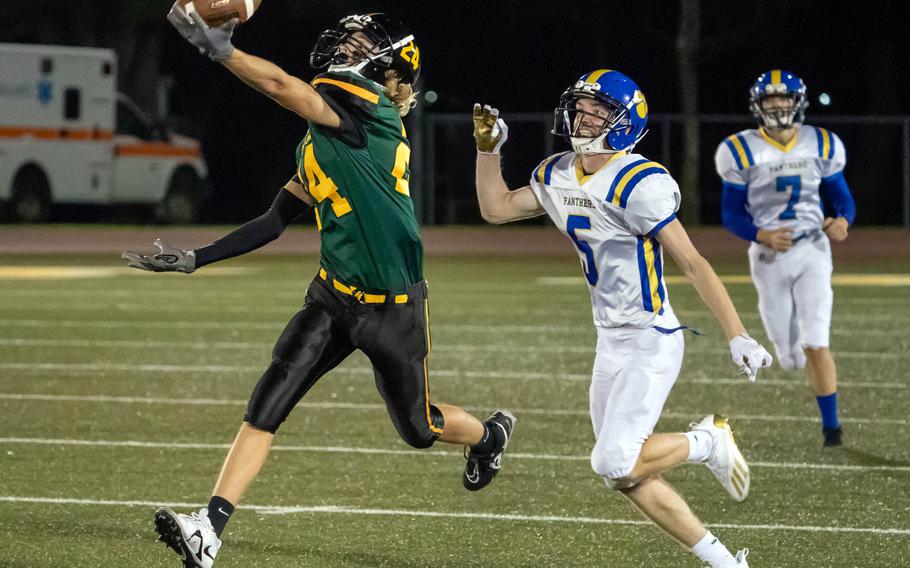 In his first game since coming over from cross country, senior back Tate Rannow ran six times for 99 yards and a touchdown.
Tomas had 89 yards and a touchdown on five carries. Josh Flores had eight carries for 54 yards. Kamaury Freeman rushed for a touchdown and 16 yards on two attempts.
On defense, Noah Cruz had three sacks and Brandon Pratt added two. Tomas intercepted a pass and forced a fumble and DeShawn Bryant also picked off an Edgren pass.
"It was a rough night, but we played a lot better than we did last year," Eagles coach Marcus Thomas said. "We played hard. It was just Yokota's night. They're a tough team."
The Panthers have next week off, then play their home opener Sept. 16 against Matthew C. Perry, with its own new head coach, Billy Henry. The Eagles visit Zama next Friday.
---
---
---
---