Big turnout has Edgren ready to soar again
By
Stars and Stripes
August 28, 2022
---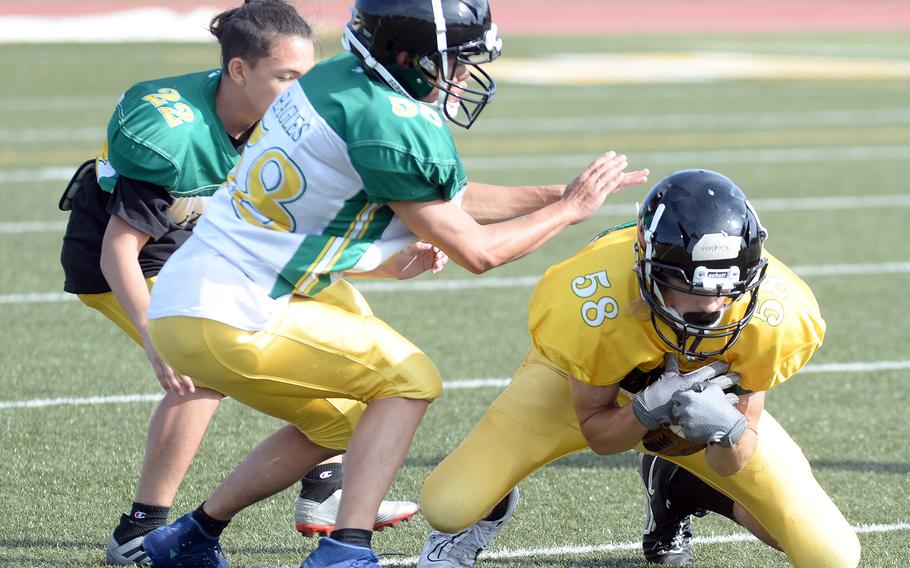 Seventh in a series of DODEA-Pacific high school football previews.
MISAWA AIR BASE, Japan – If it could go wrong for Robert D. Edgren's football team the past few years, it did.
The Eagles almost didn't field a team in 2018. The coronavirus pandemic wiped out the 2020 season for all DODEA-Pacific programs. And when football was revived last summer, Edgren didn't have enough helmets, which forced a delay to the season's start.
Things are much different, and better, this summer in Eagle Country. Edgren has 38 players out for football – the most in six years. There have plenty of helmets for all of them. And with that, coaches and players say, comes hope for the first winning season in five years.
"I'm really confident this year," said senior running back Aiden Larry. "We're actually able to use our equipment and hit during practice and learn from our mistakes."
That the Eagles were able to start season workouts on time serves as an "advantage for us" over last season, senior Axel Nogueras said. "There's no excuses, really, for us to not go out there and do better" than they did in 2021.
How were the Eagles able to scare up as many players as they did?
"We have a lack of access to things" at Misawa than one would otherwise at U.S. bases near the Tokyo area, senior Dennis Nelson said. "We're also limited to what the school offers. So for many, this is their first chance to play sports, so they see this as an opportunity."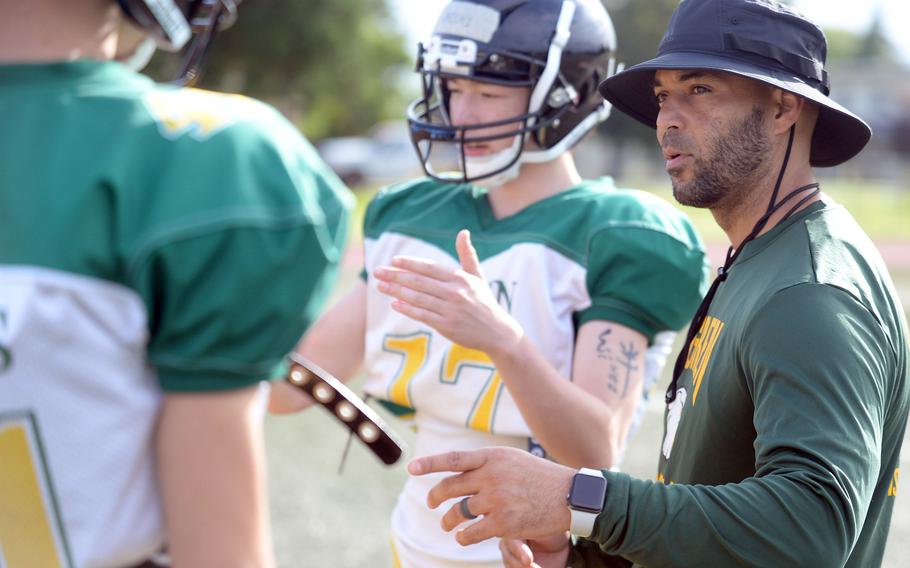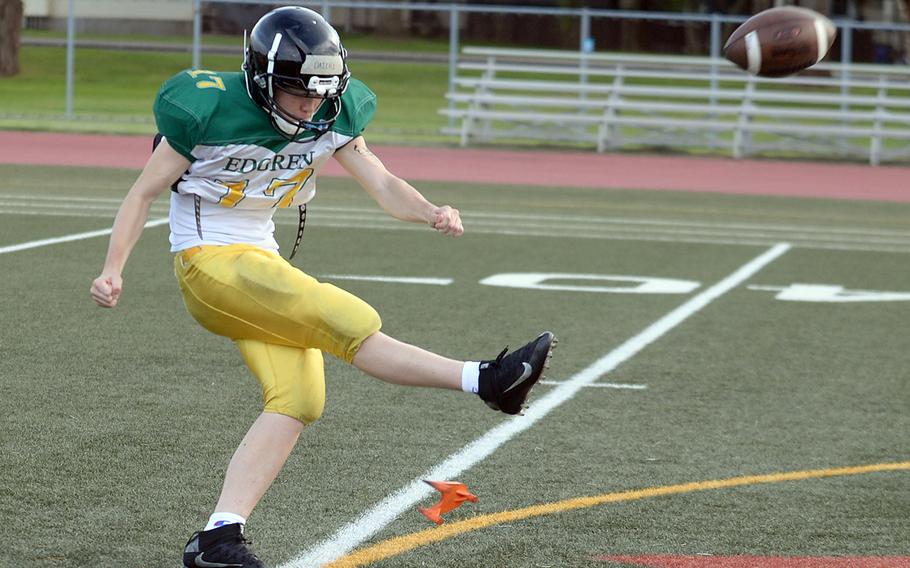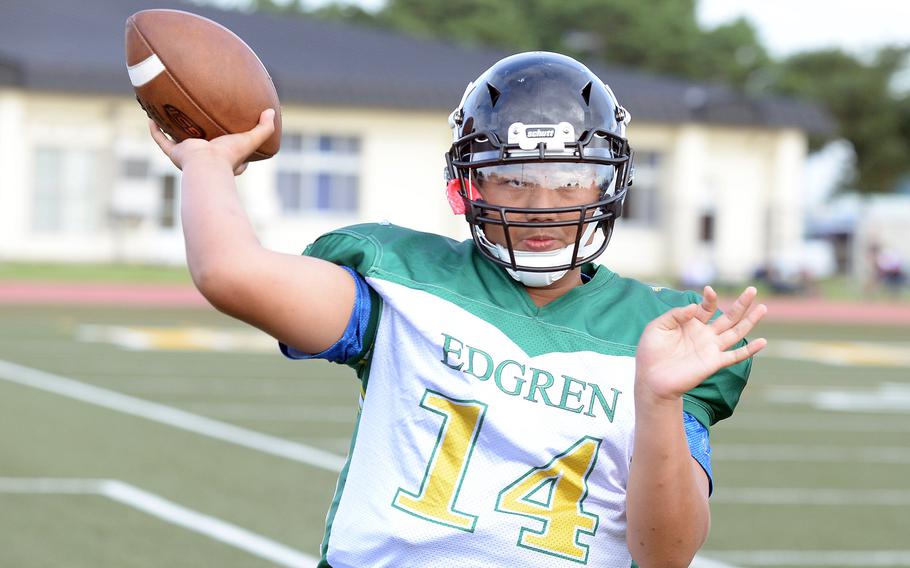 Head coach Marcus Thomas, longtime assistant Jeremy Sanders and the Eagles staff certainly aren't complaining.
"The numbers allow for huge in-team competition" for positions, Sanders said. "As coaches, we're sitting wondering how we're going to work rotations. … We can go three or four deep with the number of kids we have."
All told, it spells hope. The Eagles might not be at the same level as they were when they won three straight Far East Division II championships in the late 2000s, but "we're not the same team as last year," senior Daichi Goodson said.
Robert D. Edgren Eagles
2021 season record — 0-8 overall.
Head coach — Marcus Thomas, second season.
Returning players — 18.
Returning starters — 11.
Key performers — Dennis Nelson, Sr., WR-DE; Aiden Larry, Sr., RB-FS; Daichi Goodson, Sr., PK-CB-WR; Axel Nogueras, Sr., WR-LB; Jayse Ulechong, So., QB; Philip Lorenzo, Fr., RB.
Strengths — Eagles are flush in bodies for the first time in six season. Coaching continuity; Thomas' assistant, Jeremy Sanders, has been with the program for seven seasons. A core of experienced seniors. Depth almost across the board.
Drawbacks — Offensive line lacks depth at the moment and needs work.
---
---
---
---